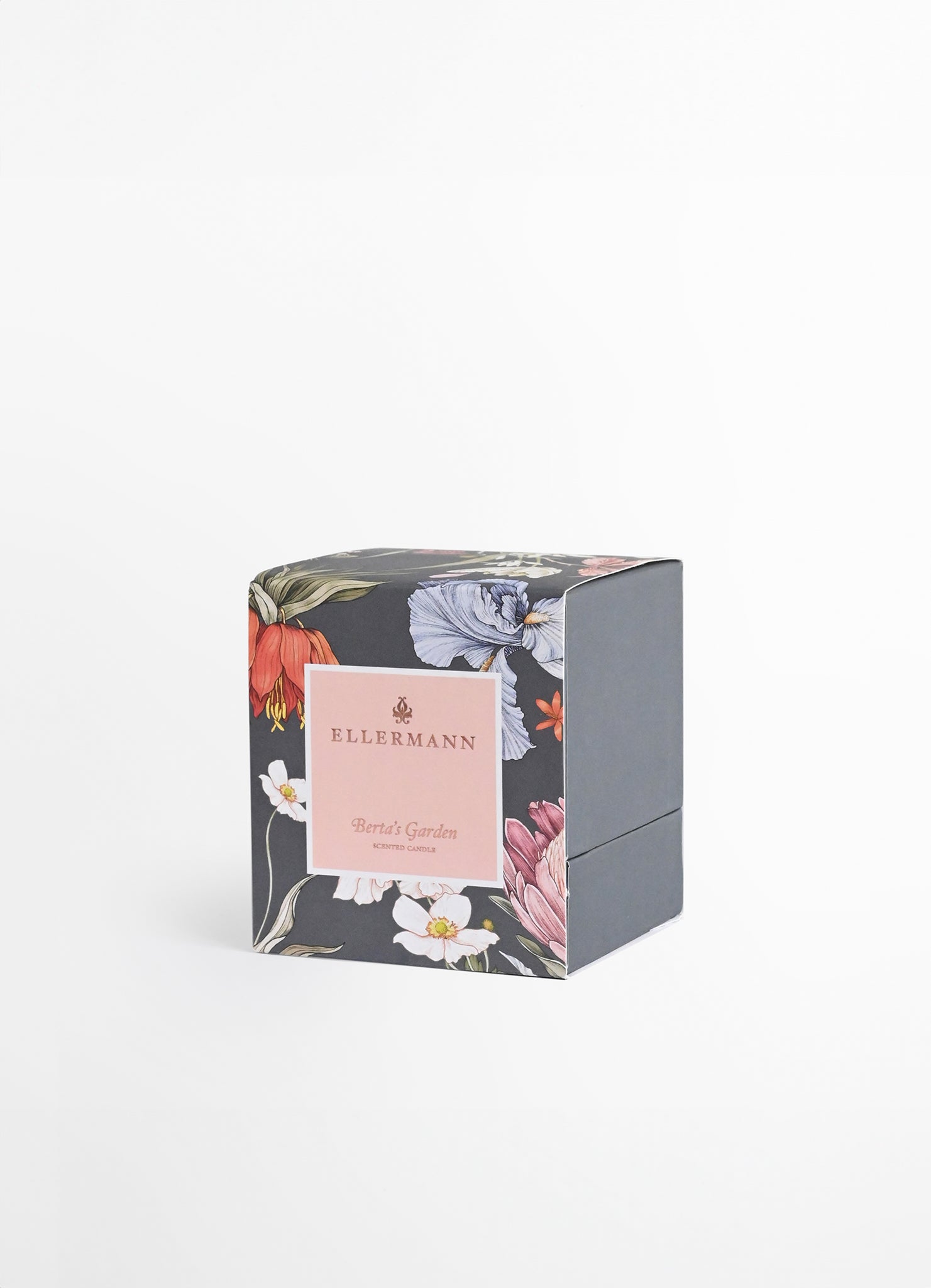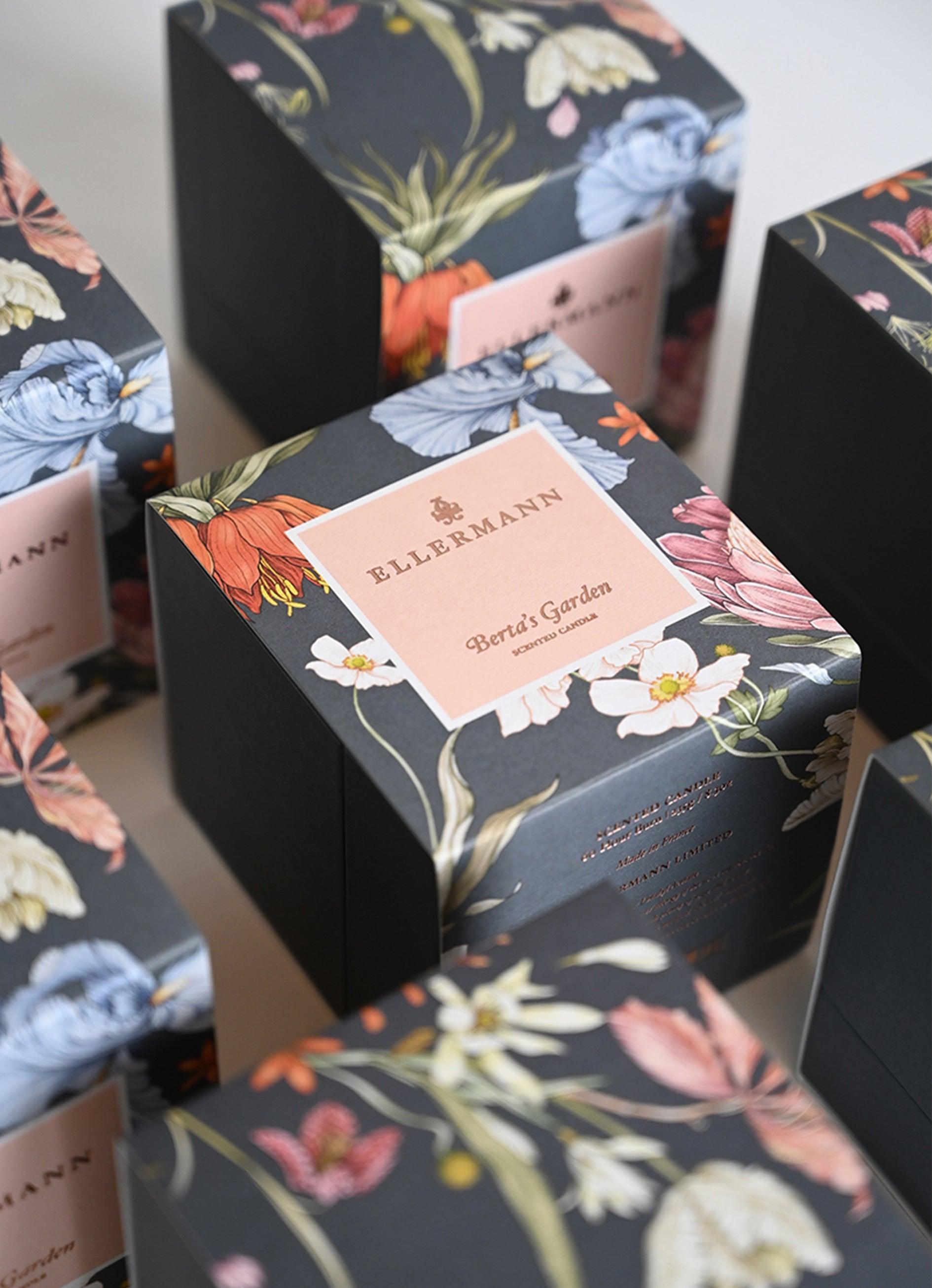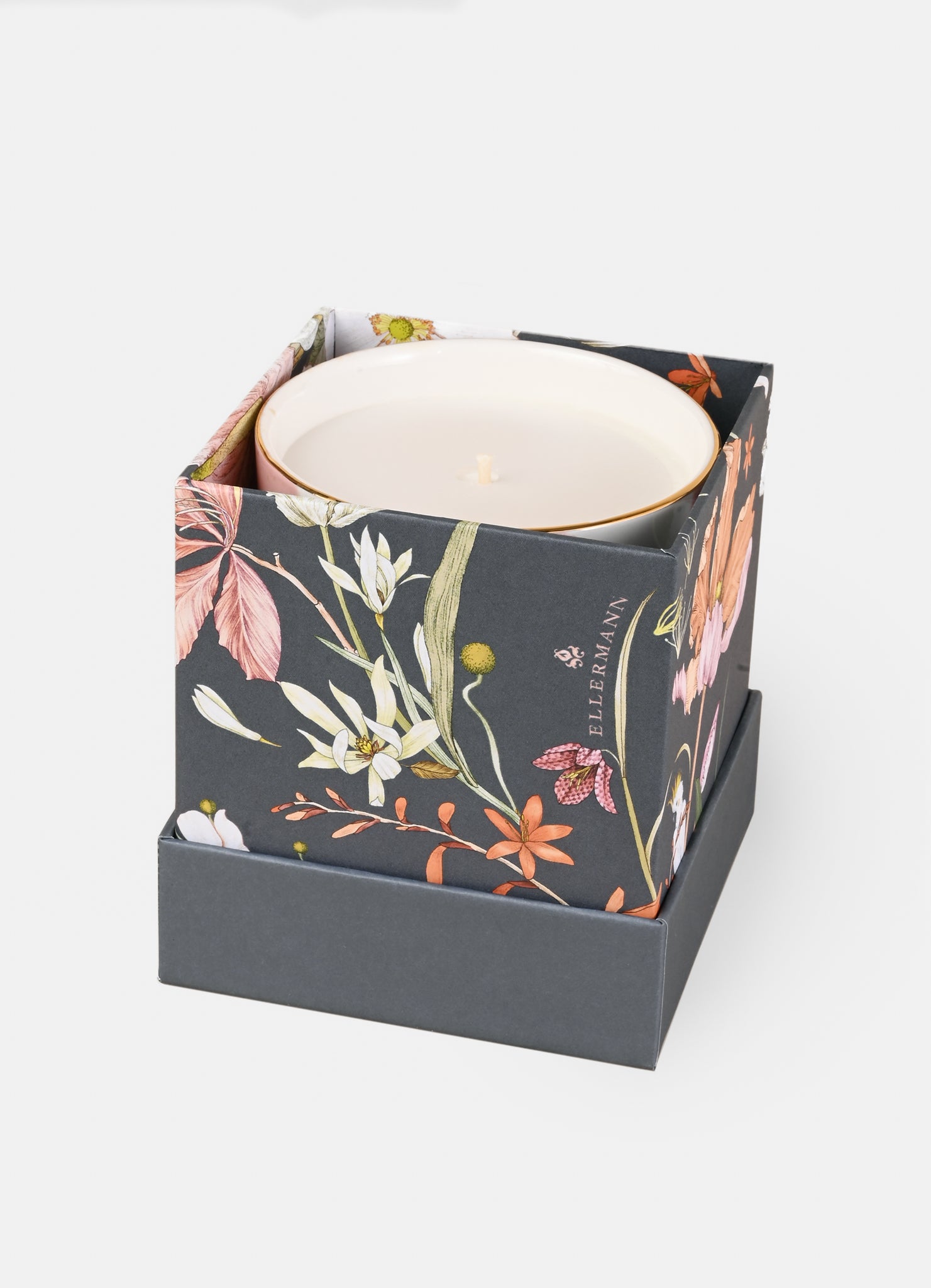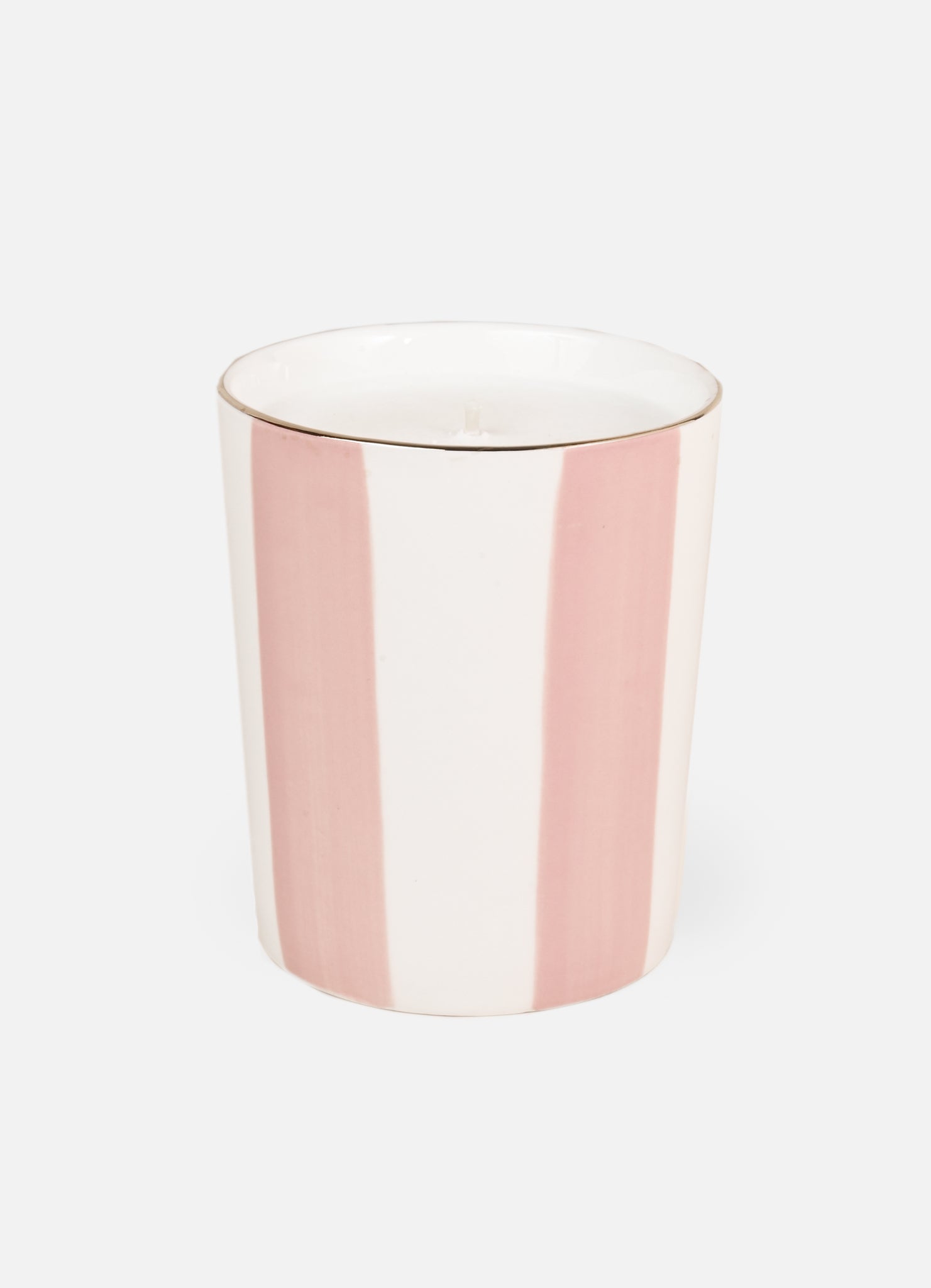 Berta's Garden Scented Candle
Product Details
An homage to Berta Ellermann, grandmother of Founder Diane Nittke, BERTA'S GARDEN, the first of a series of candles, encapsulates a sense of nostalgia; balmy summer evenings, family times and dinners in the garden of Berta's country home in North Rhine-Westphalia in Germany.
A whimsical, floral fragrance of Eglantine, Sweet Pea, wild Carnations, Phlox, Dahlia and Flowering Tobacco offer a sensorial journey and takes you into an European garden bursting with colours and intricate scents. Our candles are presented in an elegant ceramic vessel featuring an iconic brush stroke design housed in a beautiful box detailing Ellermann's signature illustration. 
Made 100% naturally from a custom blend of soybean oil, coconut oil and beeswax
Cruelty free
Eco-friendly packaging 

235g for approximately 60 hours of burn time
Discover more lifestyle goods from Ellermann.
Ellermann Says
Candle Care: To ensure an even and smoke-free burn, the wick should be trimmed to a length of 5mm each time before lighting. Candles should never be left burning unattended and discontinue when 10mm of wax remains.

Candle measures 8.3cm in diameter and 10cm in height.


About Ellermann
Driven by our love for flowers, we started our own collection of lifestyle goods that's thoughtfully designed to awaken the inner florist within everyone, hoping to bring some inspiration to your daily life with the magic spell of All Goods Floral.
Order by noon for same day delivery
Delivery Options
Standard Delivery $80
Our delivery service for hardgoods is available within 2 business days with our own courier. Deliveries are scheduled either between 11am and 2pm, or between 2pm and 7pm.
Free Pick Up At Store
All hardgoods are available to be picked up at Wong Chuk Hang Atelier, flower boutiques at Landmark and Pacific Place after 1 business day of order confirmation.
Express Delivery
If an express delivery or a specific delivery time is required, please contact us before placing your order to ensure we can accommodate your request. Additional charges may apply.