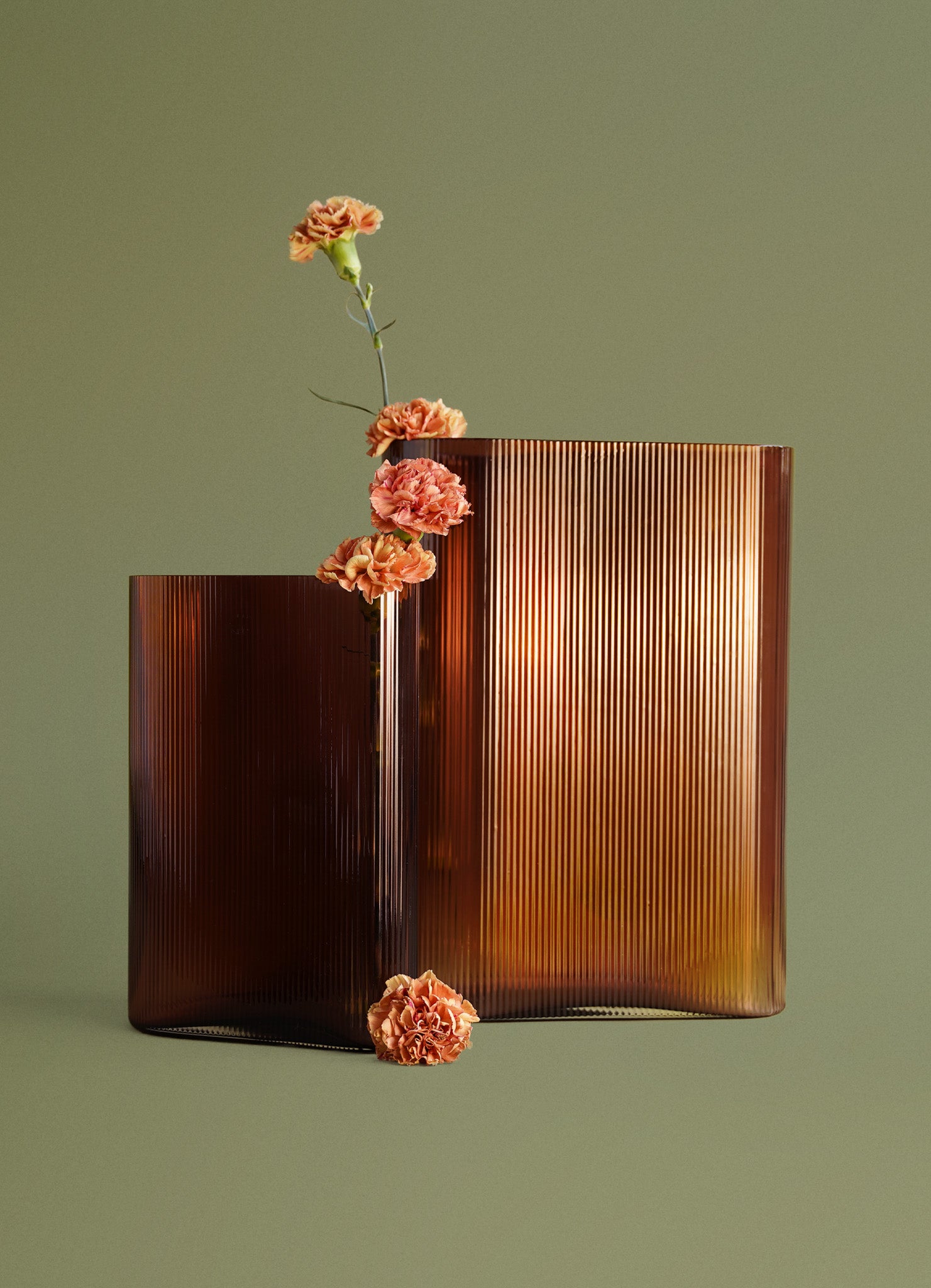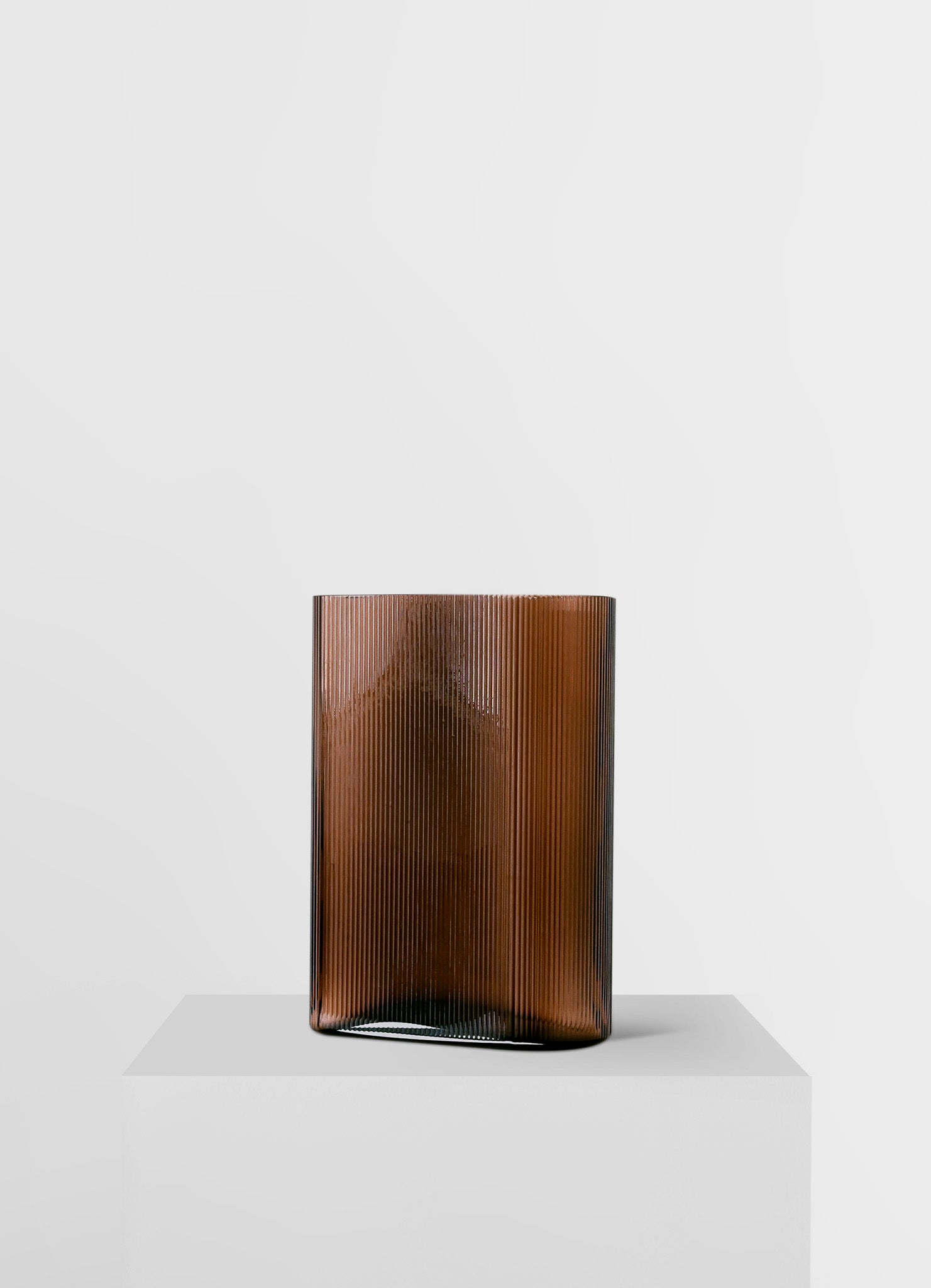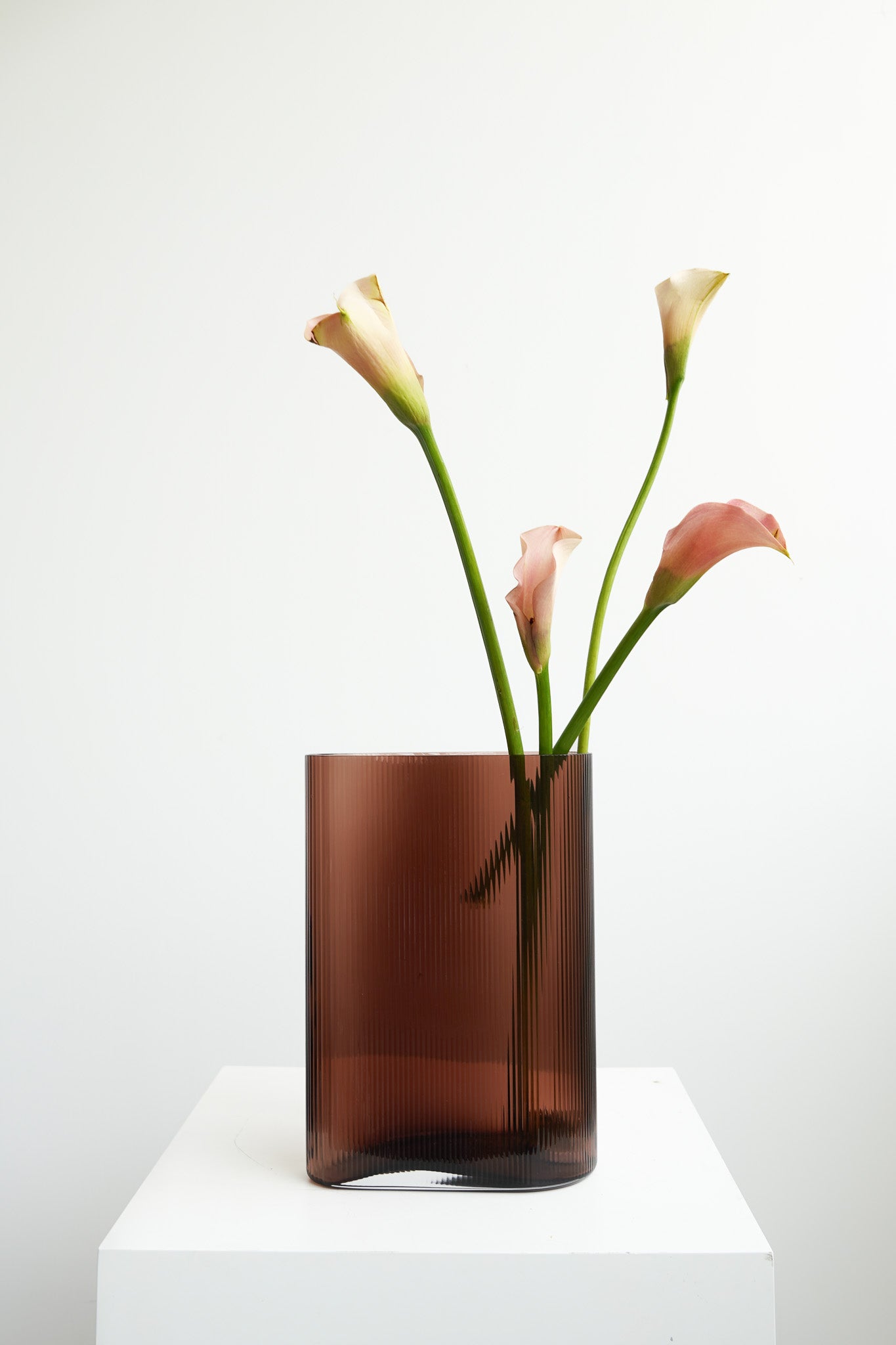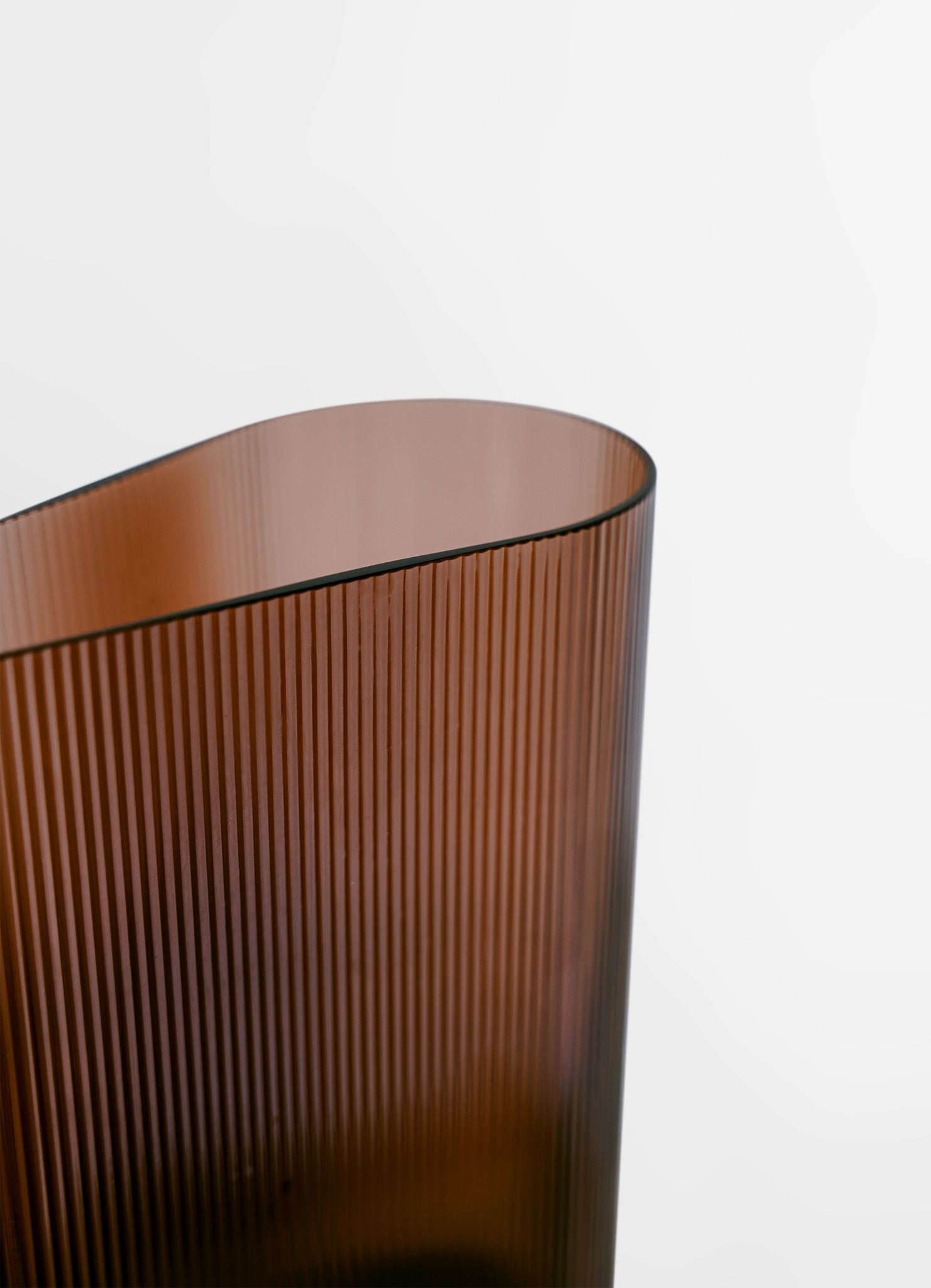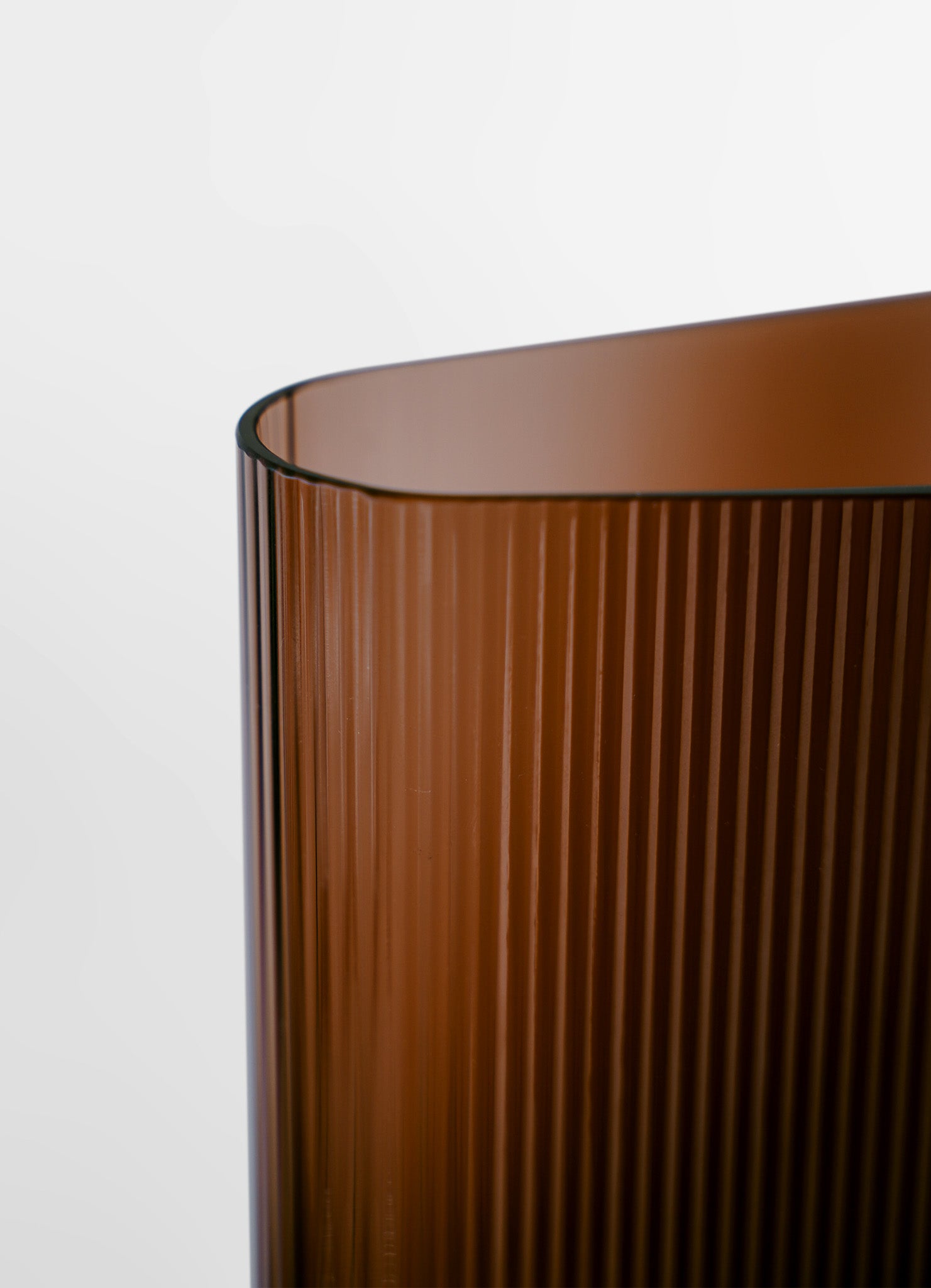 Product Details
The Mist Collection by Tamer Nakışçı

Art Deco style Ikebana Vase

Modern arch shape
Crafted in high quality amber-hue glass
Handblown glass
Diameter 19.5, height 25cm, width 9cm
Ellermann Says
The mist collection by Tamer Nakışçı is a testament to nude's commitment to artisanal, handmade glassware. Cut from lead-free crystal, the collection features vases with a corrugated finish that holds an impressive texture and simple form. Tamer has devised a highly successful interactive installation at London's Royal Academy, took part in an exhibition curated by Wallpaper magazine at the Salone del Mobile in Milan and featured in Dwell Magazine as a rising star.
About Nude
NUDE Glassware is a contemporary design brand that specializes in creating exceptional glassware for modern living. Established in 1935 by Ataturk, the father of Turkey, NUDE has become a world leader in glass manufacture and design.
Deliver in 2-3 business days.
Delivery Options
Standard Delivery $80
Our delivery service for hardgoods is available within 2 business days with our own courier. Deliveries are scheduled either between 11am and 2pm, or between 2pm and 7pm.
Free Pick Up At Store
All hardgoods are available to be picked up at Wong Chuk Hang Atelier, flower boutiques at Landmark and Pacific Place after 1 business day of order confirmation.
Express Delivery
If an express delivery or a specific delivery time is required, please contact us before placing your order to ensure we can accommodate your request. Additional charges may apply.