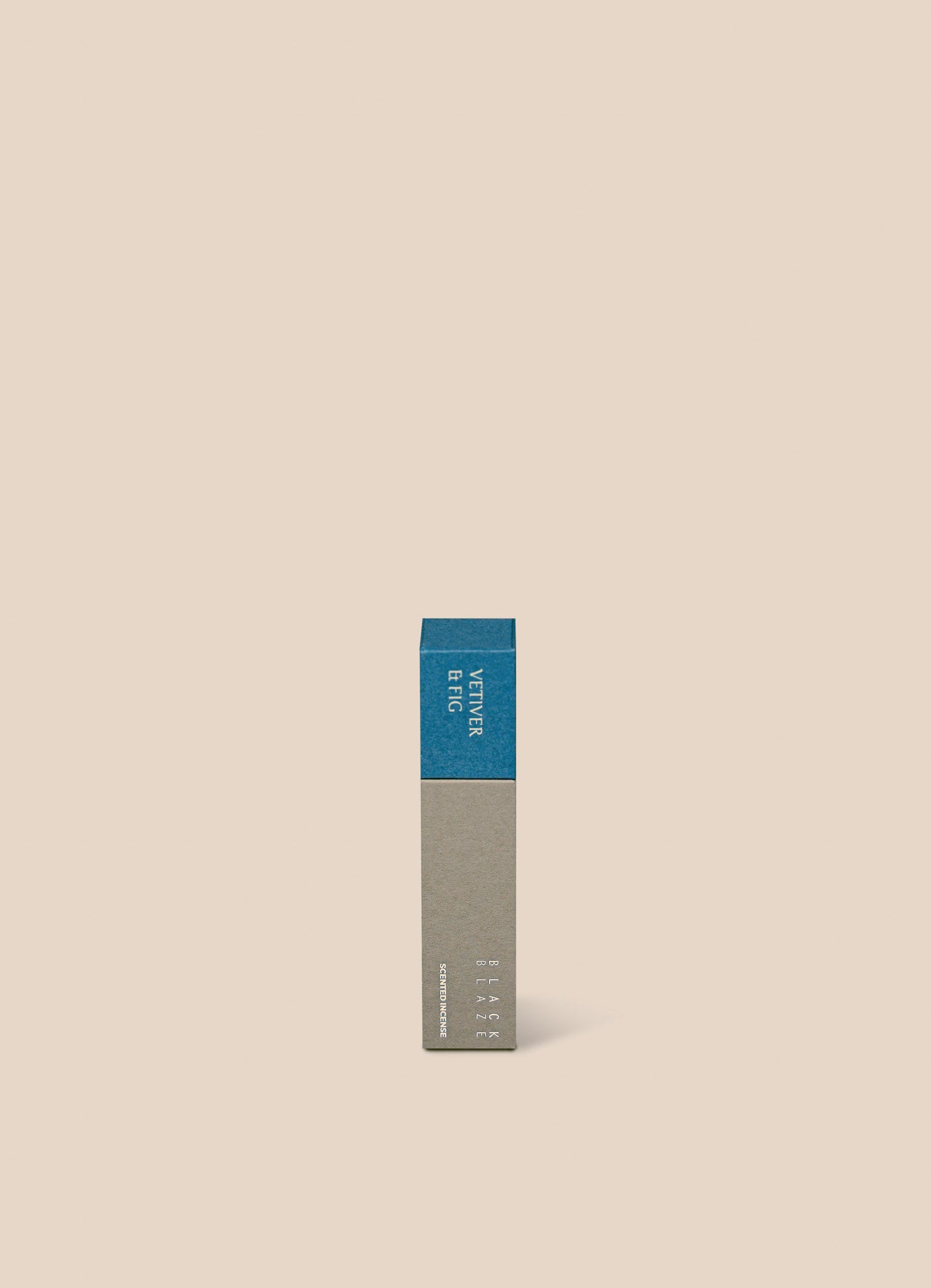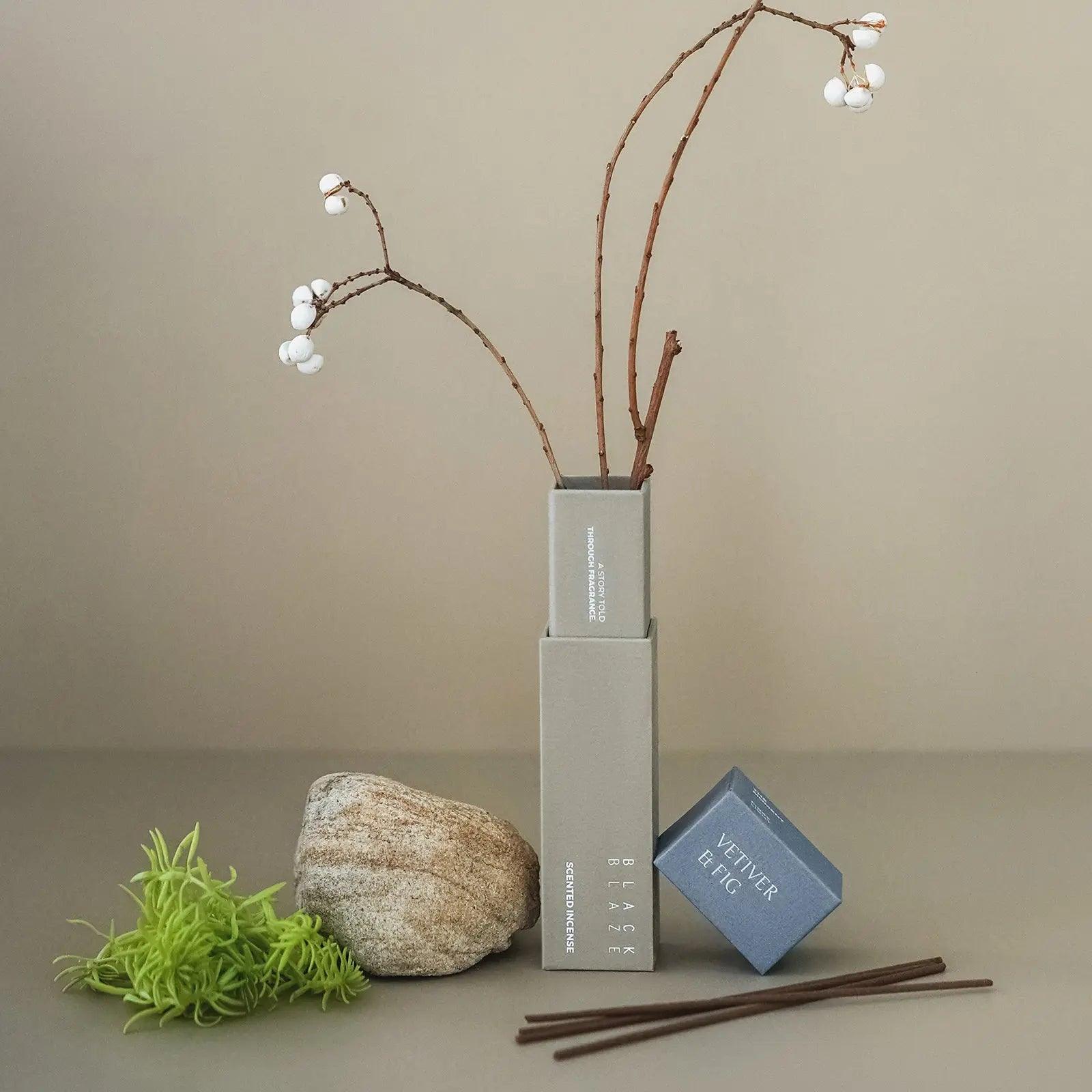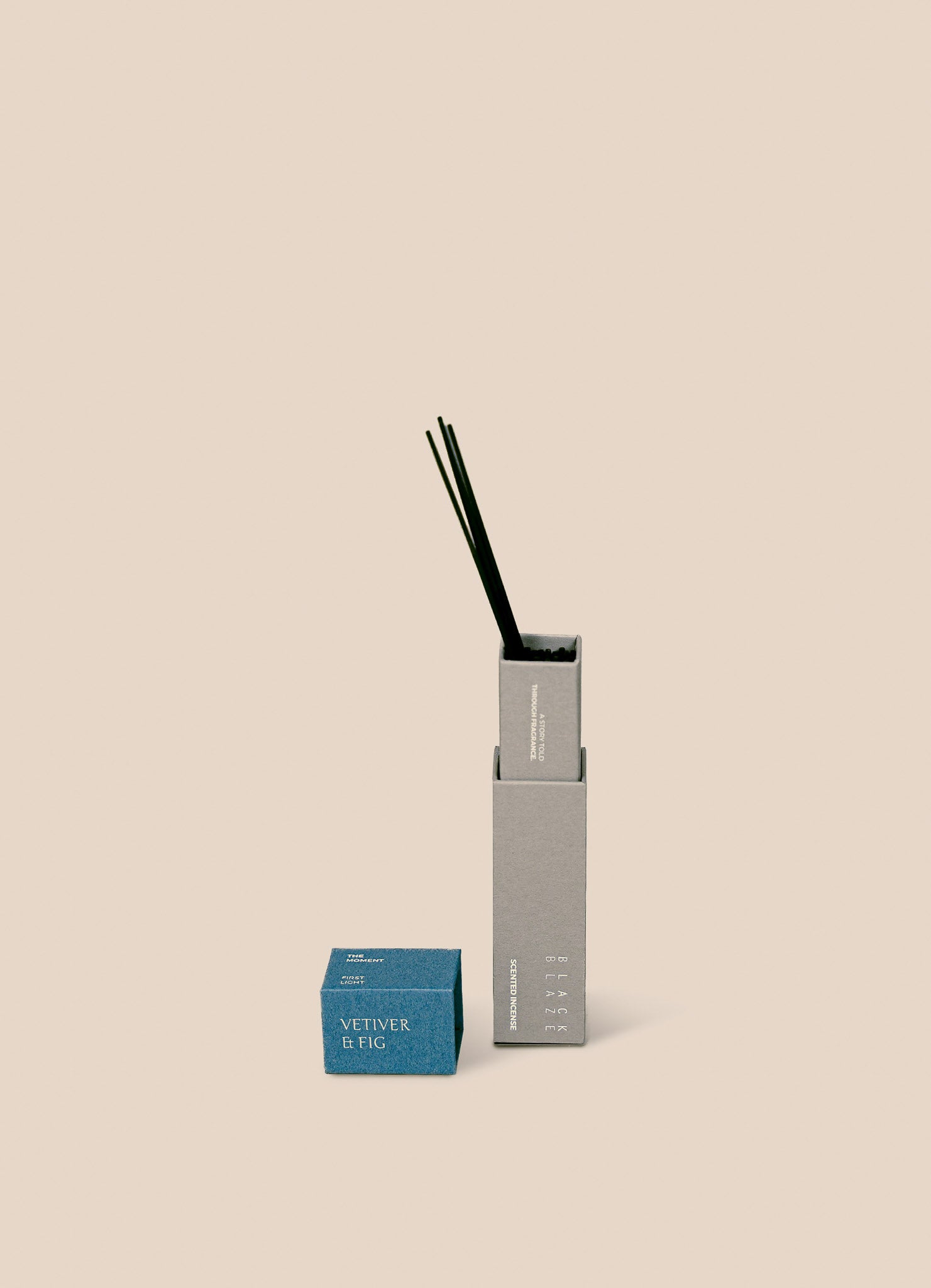 Vetiver & Fig Scented Incense Sticks
Product Details
This incense from Black Blaze combines the salty scent of cedar trees with the sweetness of fig and vetiver for a calming combination that will help you relax. Allow the sea breeze to whisk you away with its mellow aroma of moss, fig, and cedar wood, perfect to unwind with.
Notes: Vetiver, Cedarwood, Moss, Fig

Comes in a gift box

60 sticks

Burn time approximately 30 hours in total

Made in Australia
Ellermann Says
Immerse yourself in a world of tranquility and sensory delight with our scented incense. Crafted with the finest ingredients, this incense is designed to elevate your space, creating an atmosphere of serenity and peace.


About Black Blaze
BLACK BLAZE is an Australian brand that specializes in luxury olfactory homewares. Founded in 2015, the Sydney-based label combines contemporary minimalist design with carefully crafted blends to create soothing and atmospheric products for the home. The brand's signature wood-wick candles, made with 100% soy wax, offer a burn time of 65 hours and emit a cozy, rustic ambiance reminiscent of a crackling fireplace. BLACK BLAZE draws inspiration from bushfire ashes that nurture Australian wildflower seeds, symbolizing its commitment to restorative self-care through fragrant home decor.


Deliver in 2 - 3 business days.
Delivery Options
Standard Delivery $80
Our delivery service for hardgoods is available within 2 business days with our own courier. Deliveries are scheduled either between 11am and 2pm, or between 2pm and 7pm.
Free Pick Up At Store
All hardgoods are available to be picked up at Wong Chuk Hang Atelier, flower boutiques at Landmark and Pacific Place after 1 business day of order confirmation.
Express Delivery
If an express delivery or a specific delivery time is required, please contact us before placing your order to ensure we can accommodate your request. Additional charges may apply.