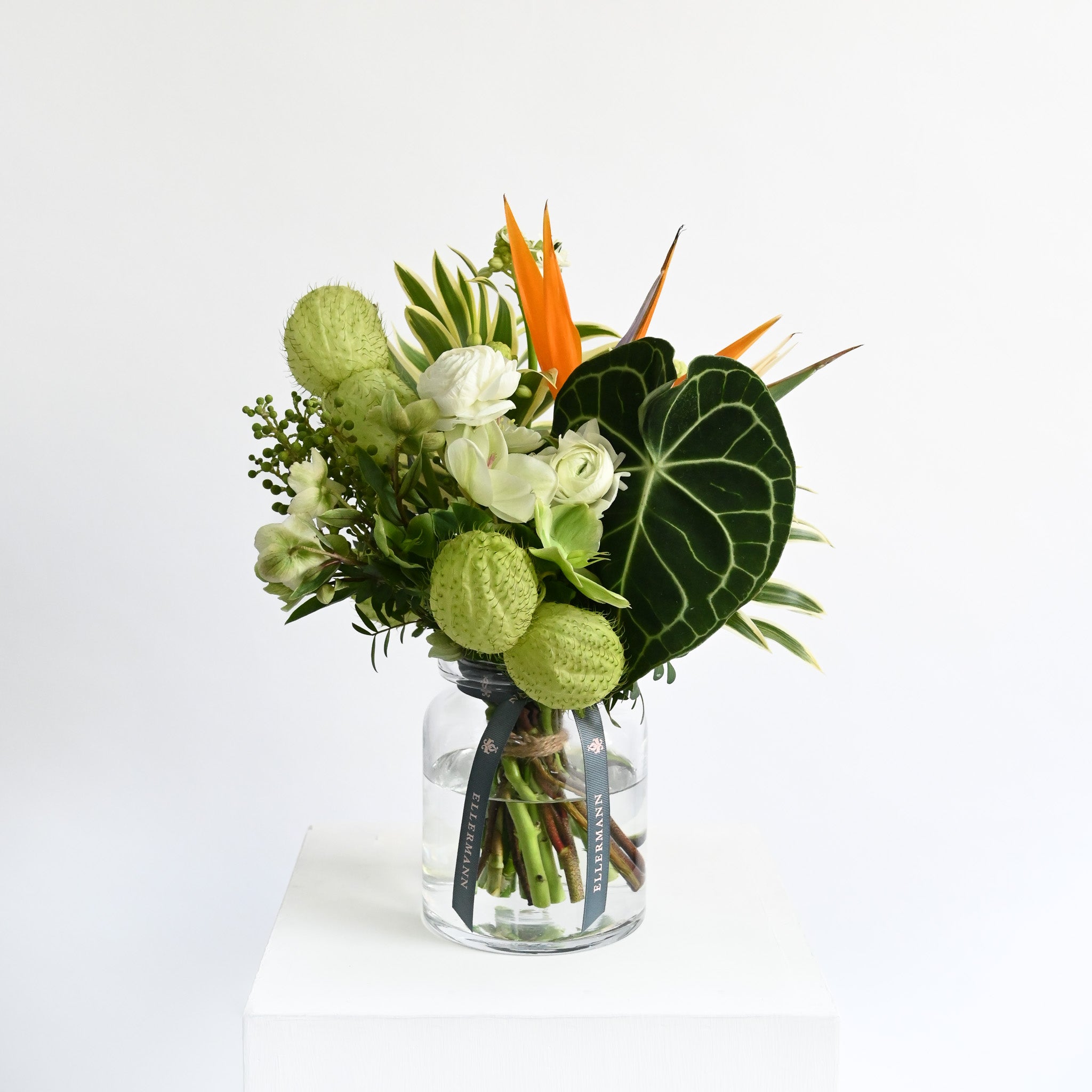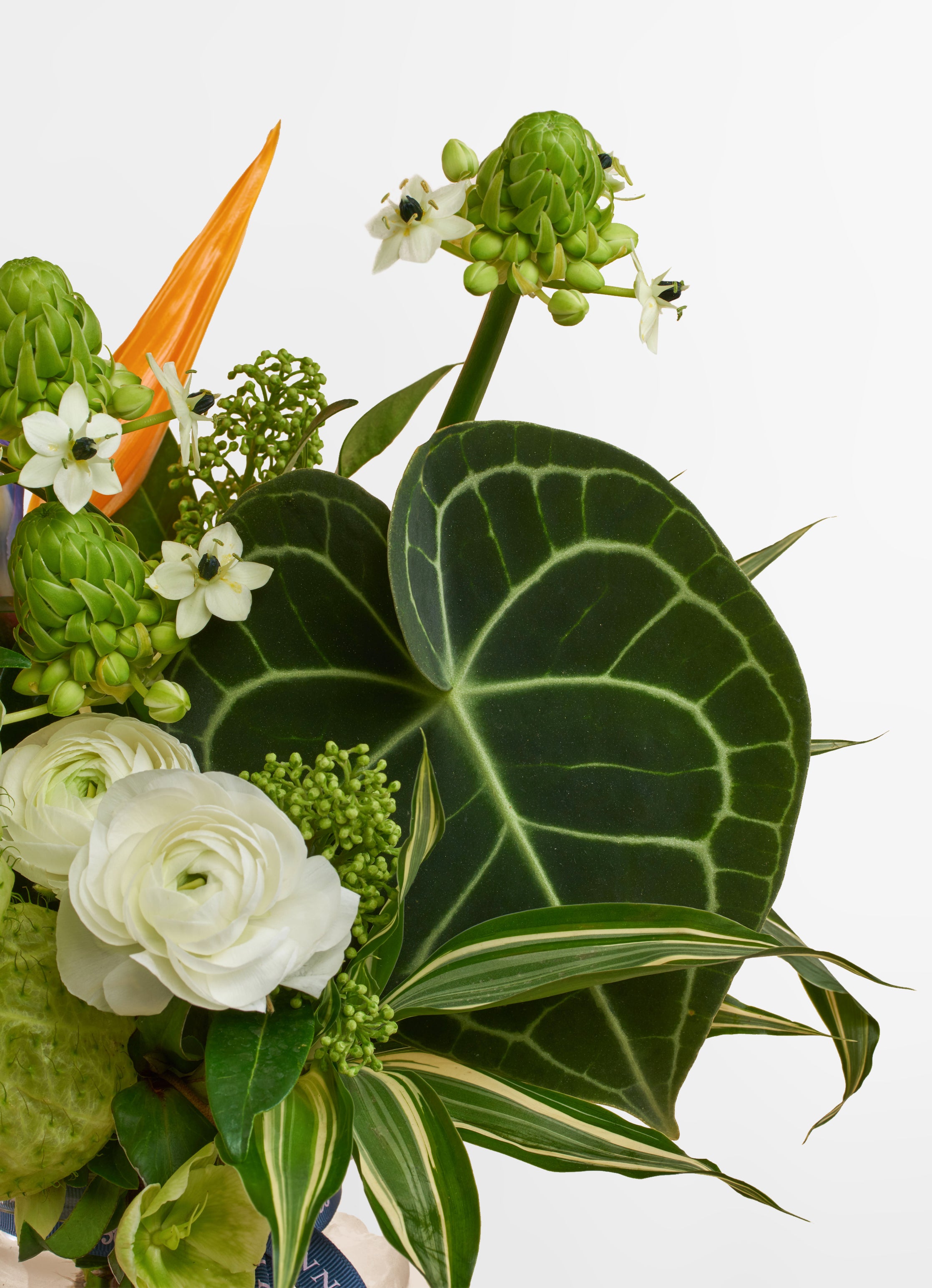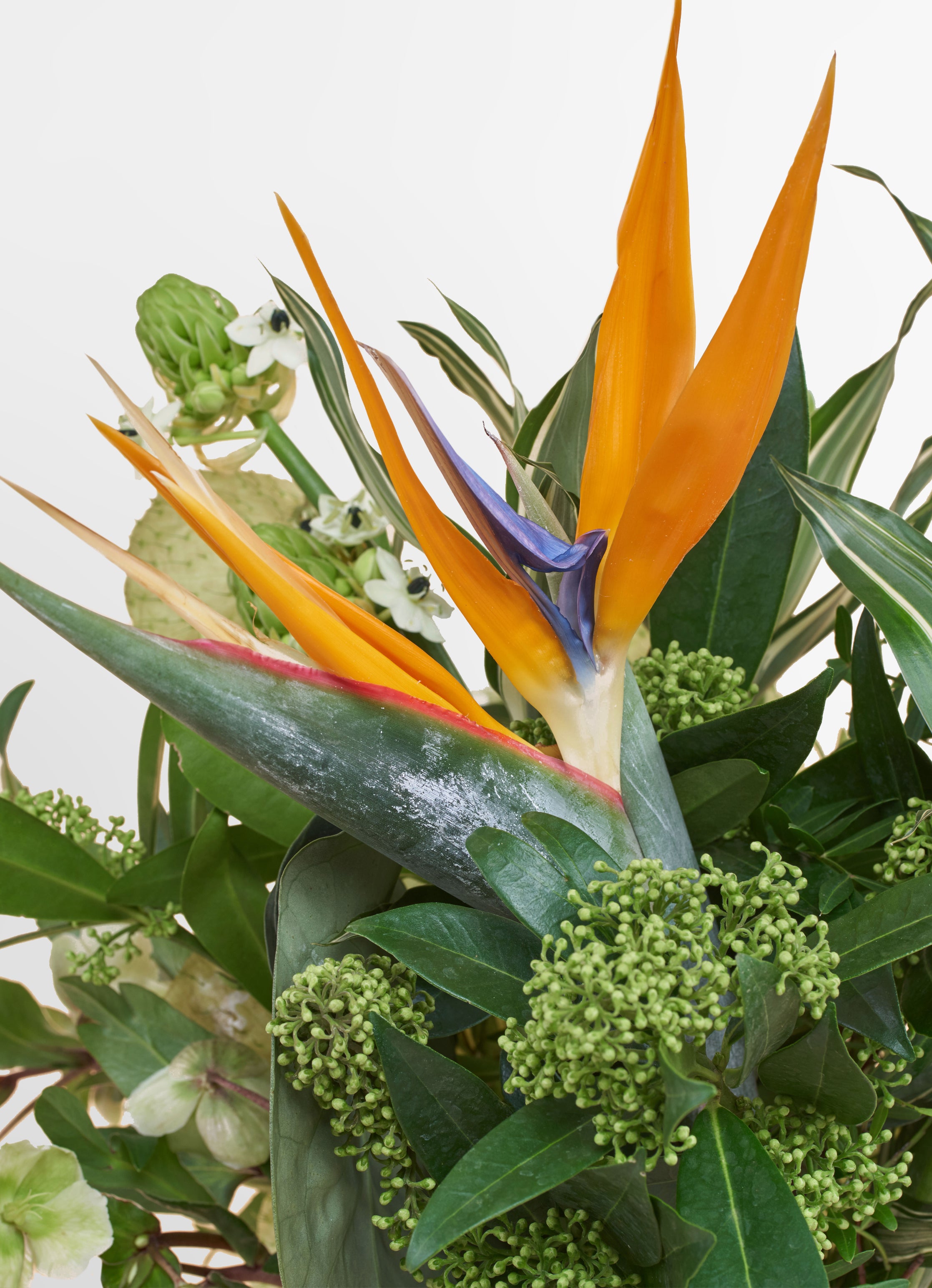 Verdant Splendour In A Vase
Product Details
A resplendent homage to the wonders of nature, this luscious green bouquet is overflowing with an abundant mixture of foliage and gorgeous fresh flowers. This verdant feast will energise and spruce up the home making it a perfect option for him, her and thyself. What more can one say?
Ingredients
Floral arrangement includes Crystallinum, Bird of paradise, Ranunculus, Skimmia, Helleborus , Skimmia, Asclepia Moby Dick, Sanderiana Victory and Ornithogolum.
Order by noon for Next Day Delivery
Due to seasonal availabilities, some flowers may be substituted for a flower of equal beauty, quality and price.
Vase in the image is for reference only. If the vase becomes unavailable, we might substitute for a vase in similar style.
Orders & Delivery
Delivery: Order by noon for Next Day Delivery
Daily order cut-off time: Noon. All orders placed after noon will be processed the next business day. Deliveries can be either scheduled daily in the morning from 11am to 2pm or in the afternoon from 2pm to 7pm.

If a specific delivery date and time is required, please contact us before placing your order to ensure we can accommodate your request. Additional charges may apply.
Delivery Cost
Flower delivery fee varies across different districts:
Hong Kong Island - $120
Kowloon - $180
New Territories - $250

You may also choose to pick up in one of Our Boutiques for free. Please refer to our Delivery Policy for more details. For delivery to locations that are not listed, please contact us to discuss individual delivery schedule and charges. Or we might contact you after you placed your order.
International delivery for flowers is not available.