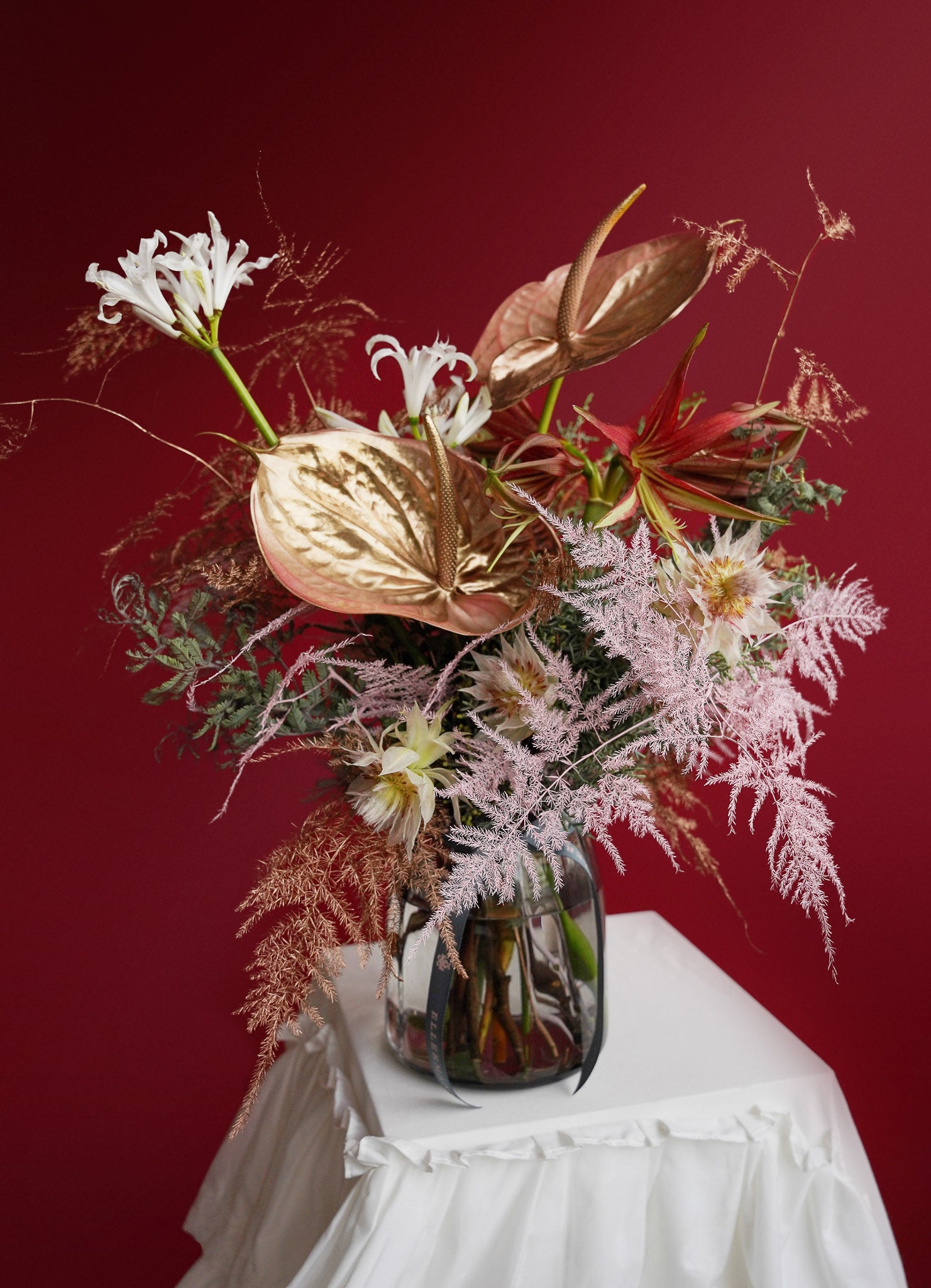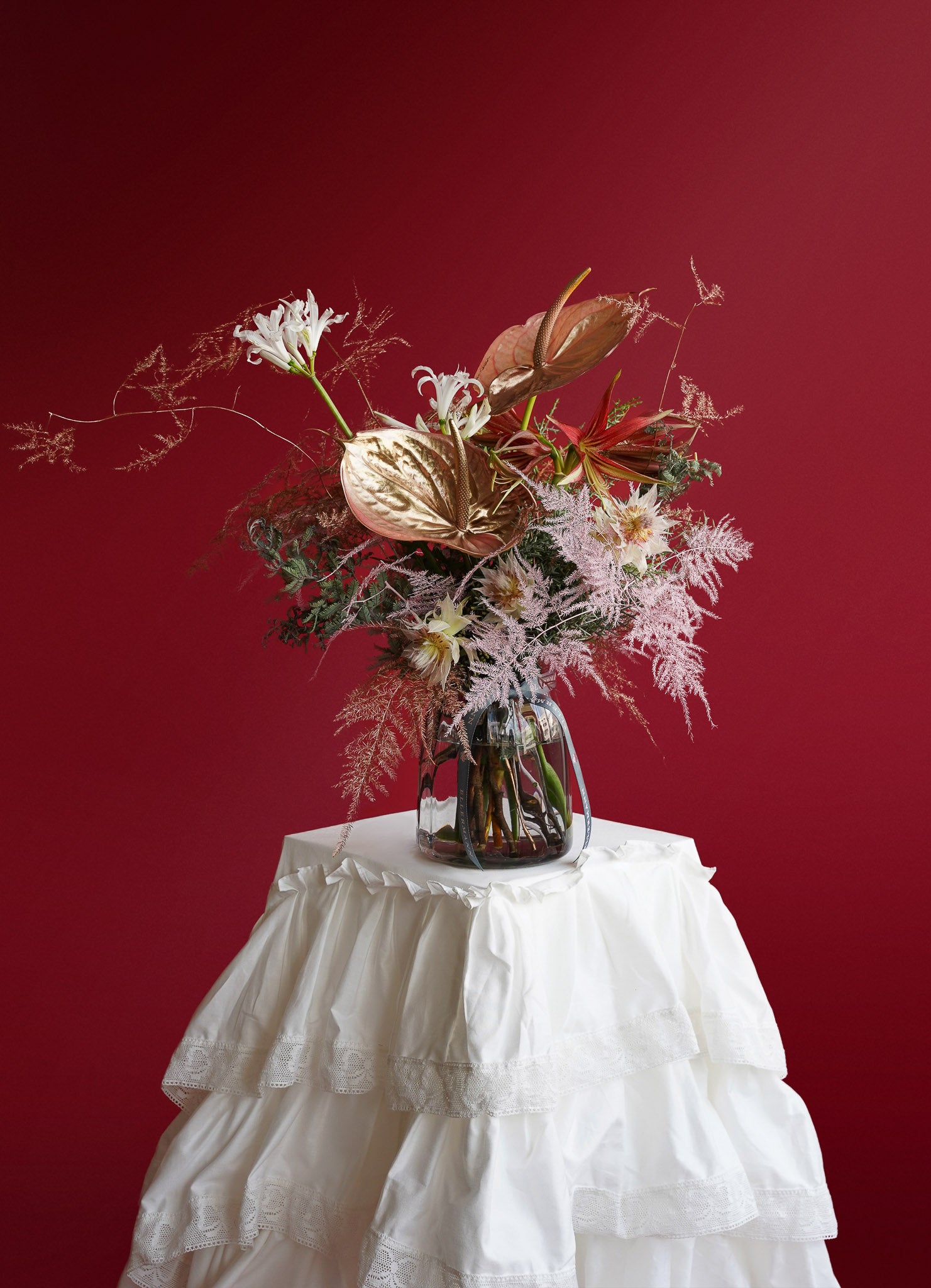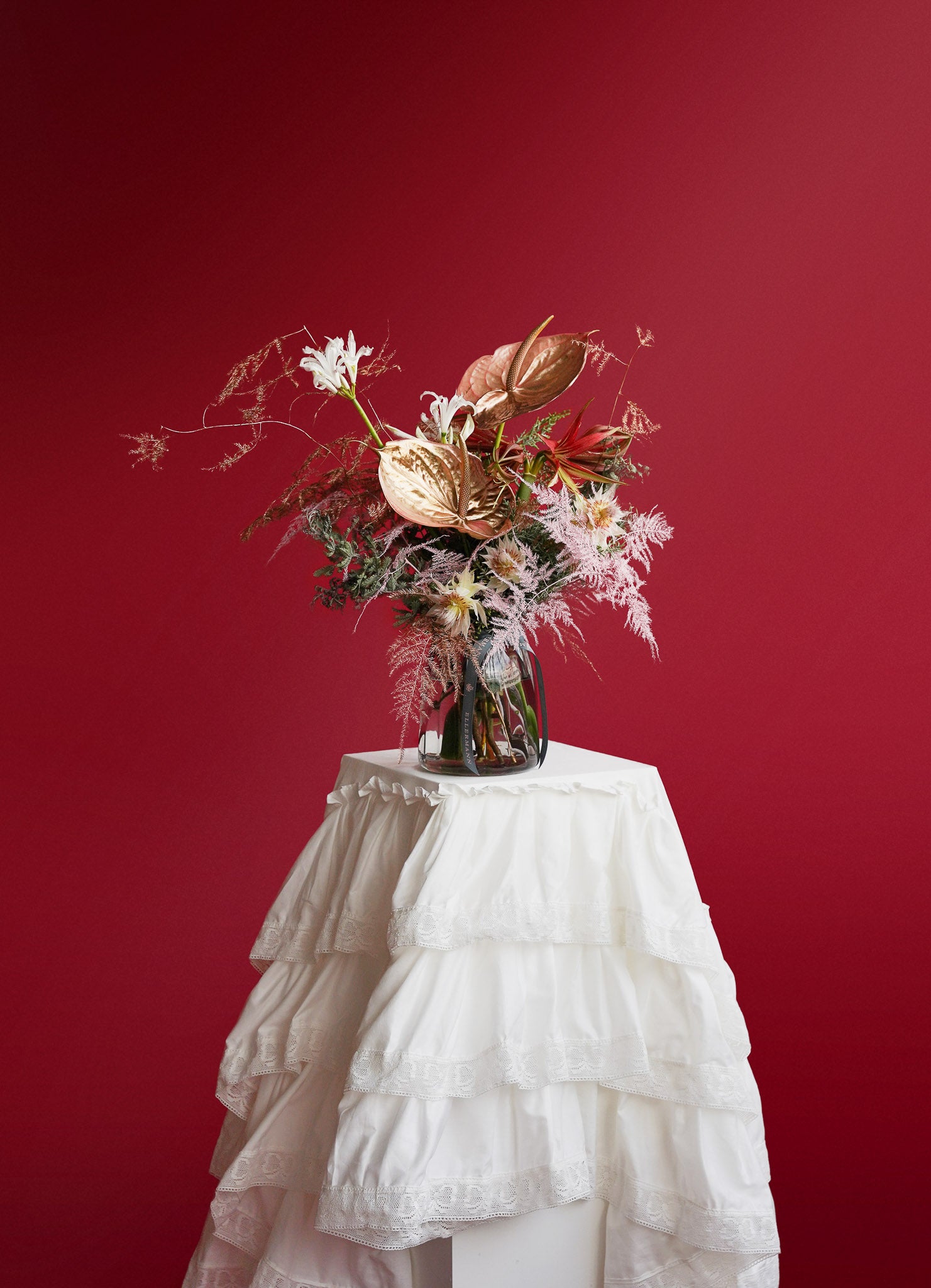 Product Details
Behold, a bouquet fit for royalty! This floral masterpiece exudes regal splendour with a harmonious blend of blooms, including Spider Tango, Blushing Bride, and Anthurium – the latter of which is hand-painted with gold and rose gold for a truly one-of-a-kind touch. The result is a symphony of textures that promise to grace your festivities or any home nook, with lavish charm.
Floral arrangement includes Spider Tango, Nerine, Blushing Bride, Conifer Arizonica, Acacia Baileyana, Asparagus, Anthurium (handsprayed in rose gold and gold).
Delivery Options
Standard Delivery $80
Our delivery service for hardgoods is available within 2 business days with our own courier. Deliveries are scheduled either between 11am and 2pm, or between 2pm and 7pm.
Free Pick Up At Store
All hardgoods are available to be picked up at Wong Chuk Hang Atelier, flower boutiques at Landmark and Pacific Place after 1 business day of order confirmation.
Express Delivery
If an express delivery or a specific delivery time is required, please contact us before placing your order to ensure we can accommodate your request. Additional charges may apply.