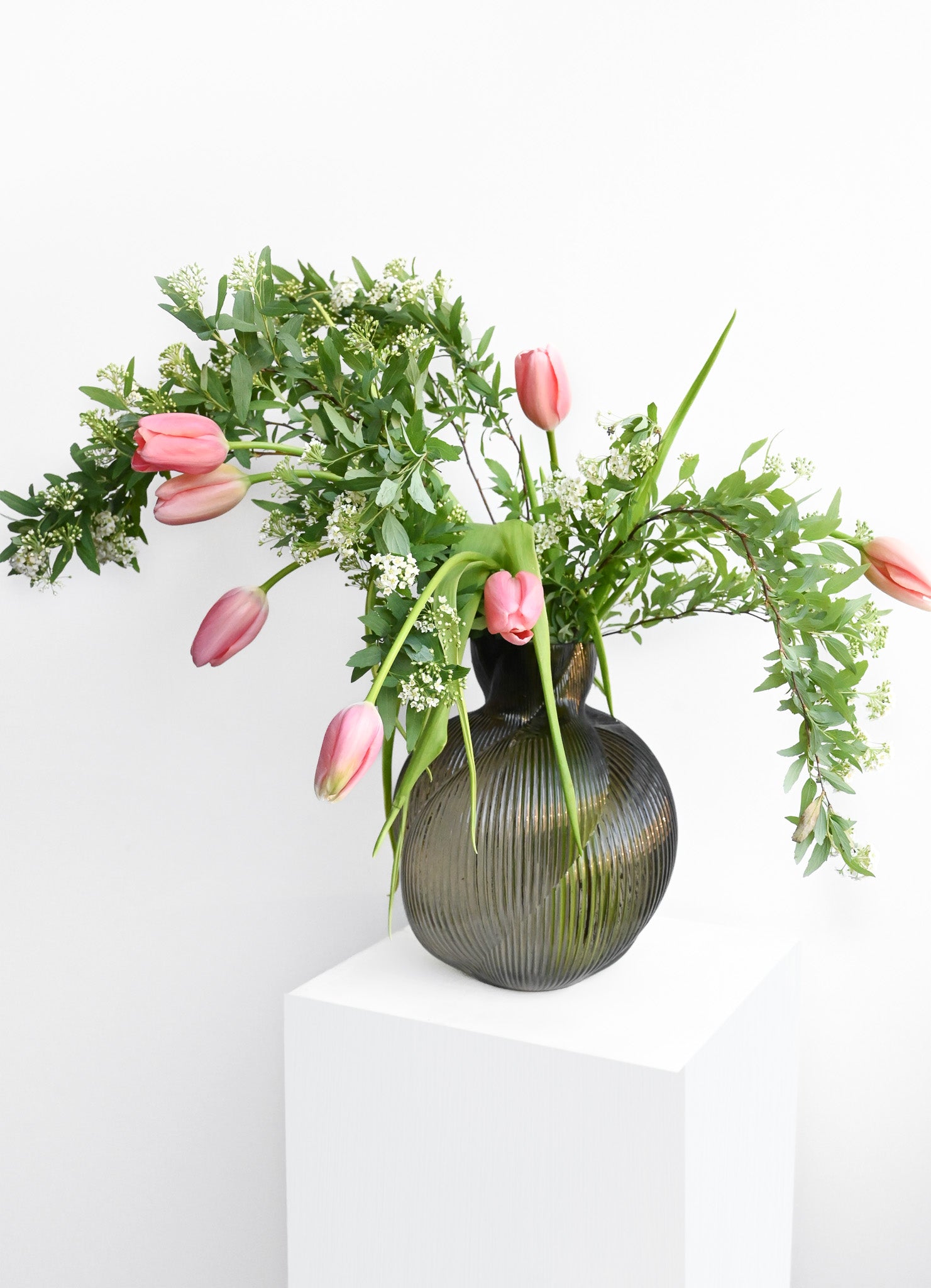 Product Details
A Beautiful contemporary spiral glass vase, elegant design and simplicity at its finest. Inspired by natures finest lines and shapes, this vase is mouth-blown and polished by highly skilled artisans.
Difference in the cutting, small baubles as well as small imperfect details may be expected as part of the production, presenting all objects with their own unique character. The narrow opening makes it ideal for just a little bunch of flowers.
Ellermann Says
Size: 25cm in diameter, 22cm in height
About Ellermann Series
At Ellermann, we like to believe we're adding flourish to life's memories through flowers. The Ellermann series is a highly curated collection of lifestyle goods to beautifully adorn living spaces and complement our unique floral collections.
Deliver in 2-3 business days
Delivery Options
Standard Delivery $80
Our delivery service for hardgoods is available within 2 business days with our own courier. Deliveries are scheduled either between 11am and 2pm, or between 2pm and 7pm.
Free Pick Up At Store
All hardgoods are available to be picked up at Wong Chuk Hang Atelier, flower boutiques at Landmark and Pacific Place after 1 business day of order confirmation.
Express Delivery
If an express delivery or a specific delivery time is required, please contact us before placing your order to ensure we can accommodate your request. Additional charges may apply.