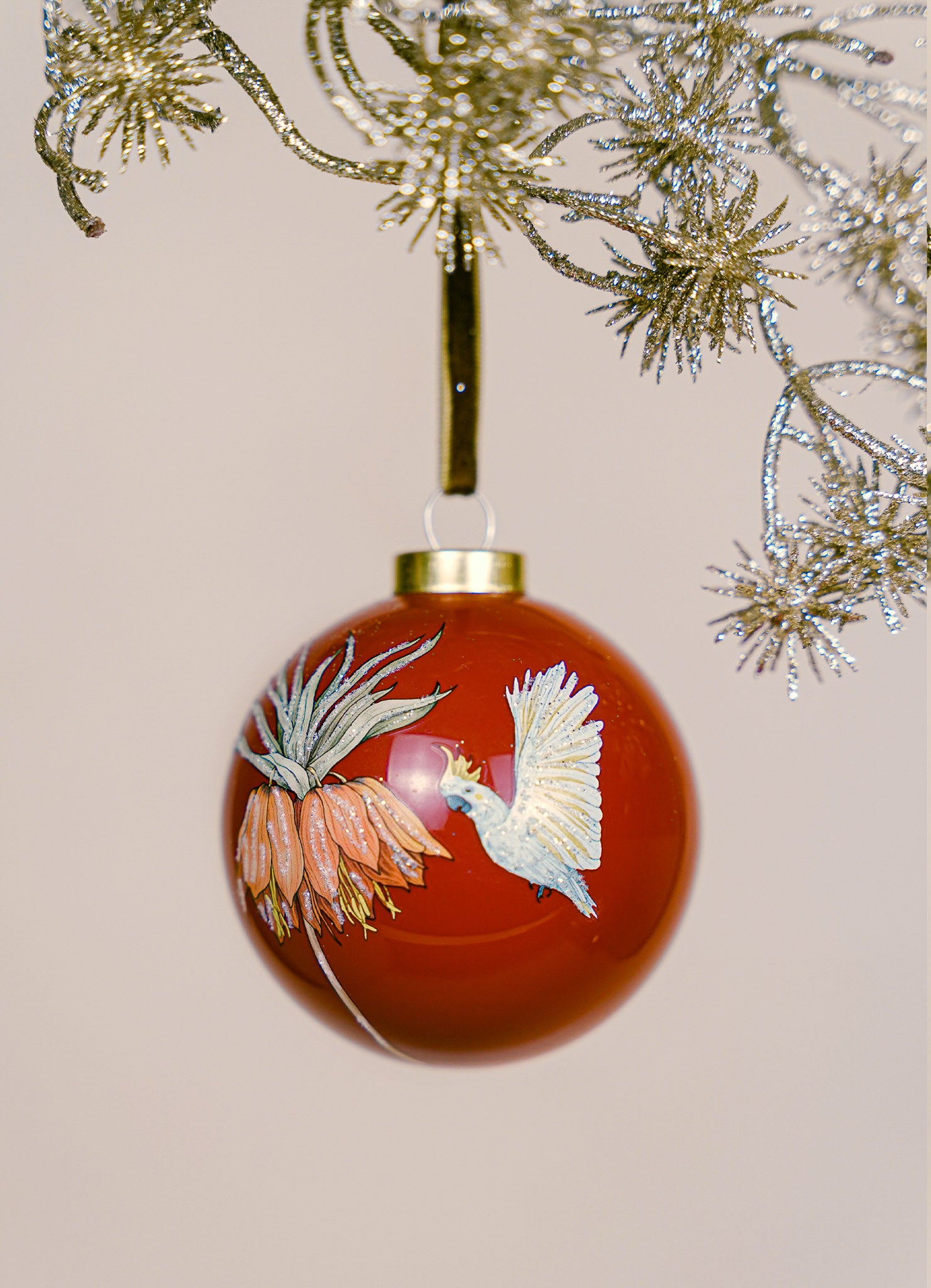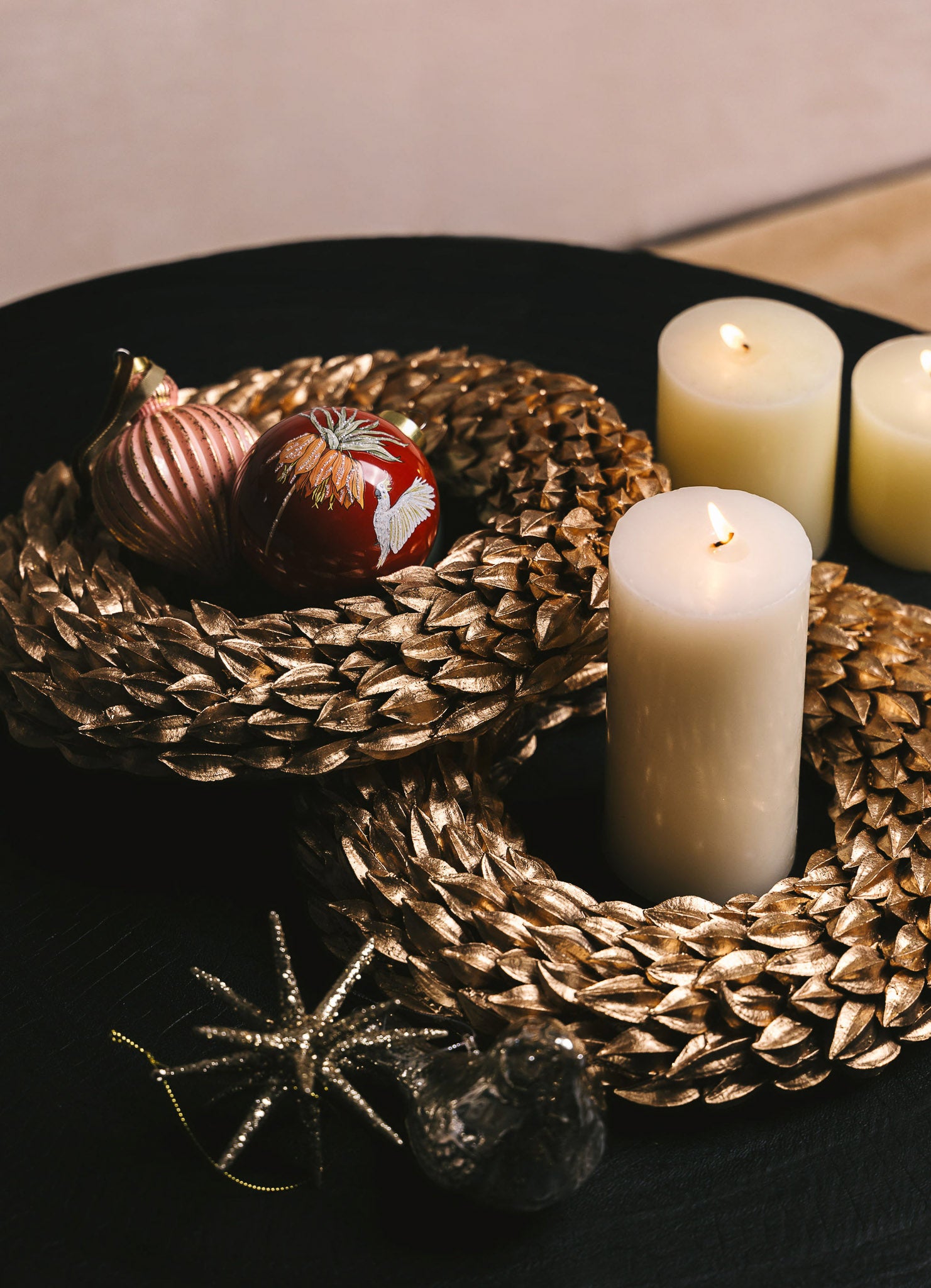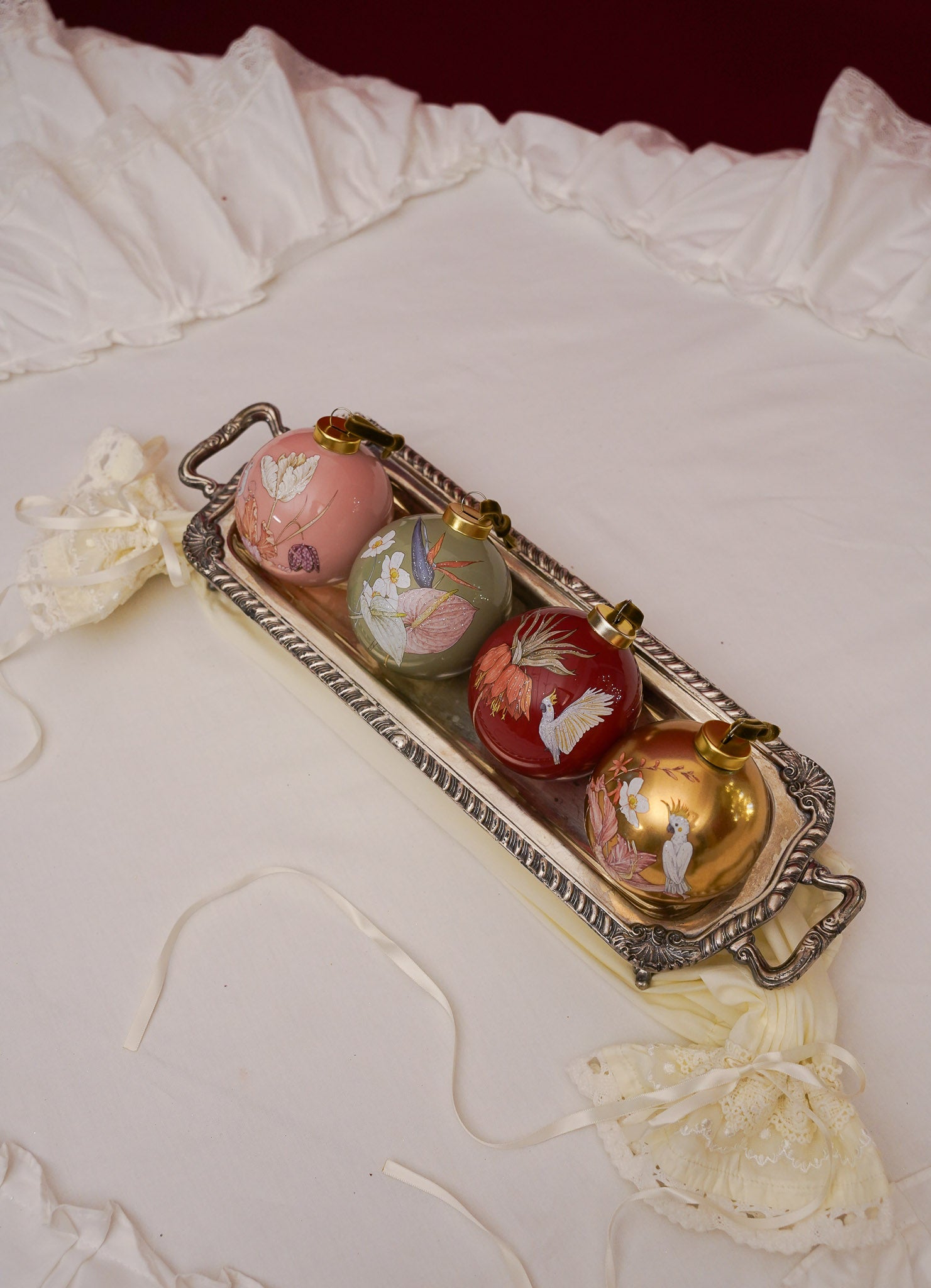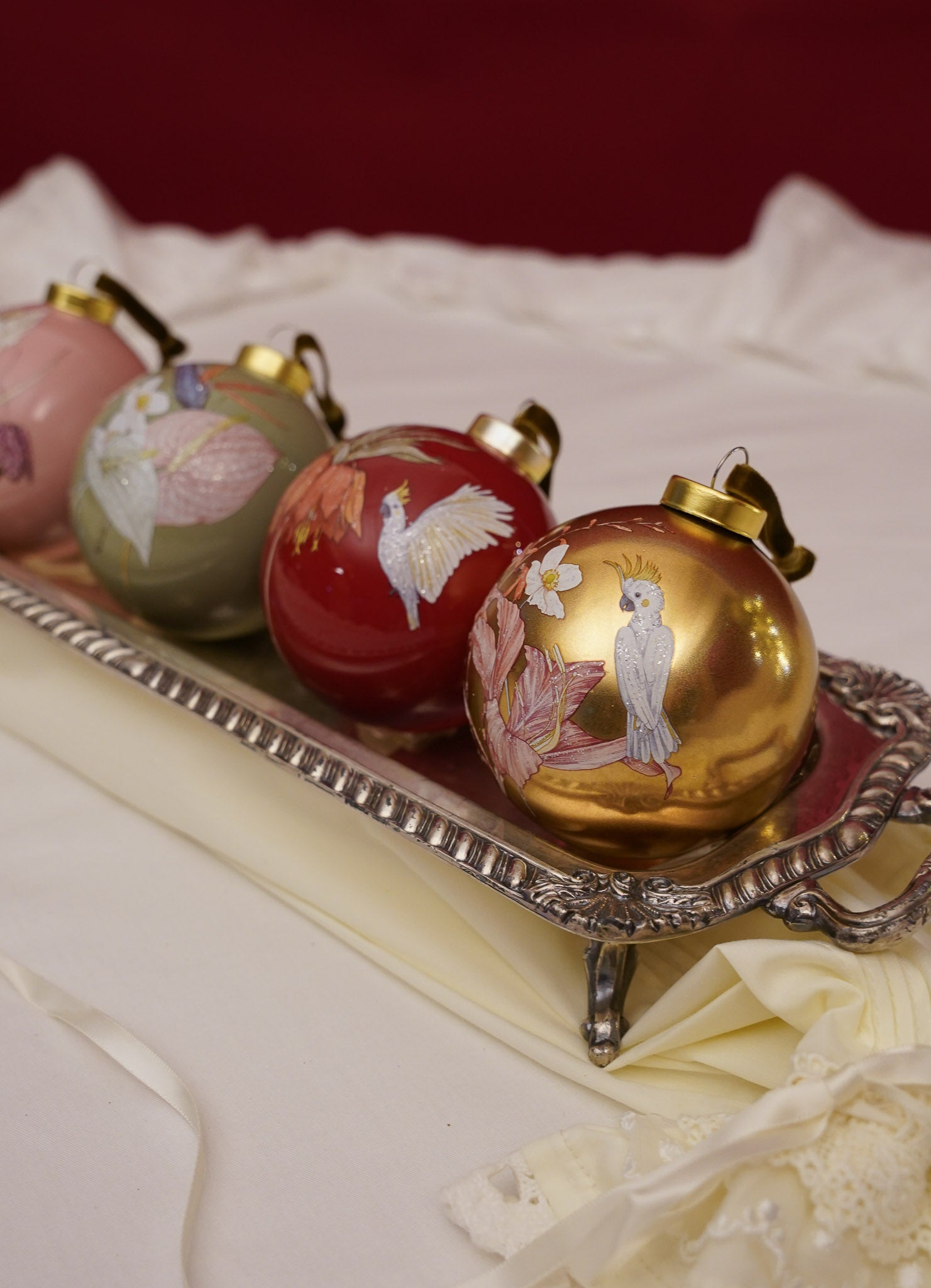 Luxury Floral Glass Bauble - Terracotta Red
Deliver 2 - 3 business days.
Product Details
Ellermann Limited Edition Glass Bauble
Embrace the holiday season with a witty flair and a dash of elegance with this exclusive Ellermann Christmas bauble. Each piece is adorned with the distinct floral illustrations by acclaimed botanical artist Edith Rewa, showcasing our exclusive and vibrant depictions of plants and wildlife. Sprinkle a touch of luxury into your holiday festivities and let your tree be the talk of the town!
Size: 8cm.
Make a holiday statement with a set of 4.
About Ellermann
Driven by our love for flowers, we started our own collection of lifestyle goods that's thoughtfully designed to awaken the inner florist within everyone, hoping to bring some inspiration to your daily life with the magic spell of All Goods Floral.

Delivery Options
Standard Delivery $80
Our delivery service for hardgoods is available within 2 business days with our own courier. Deliveries are scheduled either between 11am and 2pm, or between 2pm and 7pm.
Free Pick Up At Store
All hardgoods are available to be picked up at Wong Chuk Hang Atelier, flower boutiques at Landmark and Pacific Place after 1 business day of order confirmation.
Express Delivery
If an express delivery or a specific delivery time is required, please contact us before placing your order to ensure we can accommodate your request. Additional charges may apply.