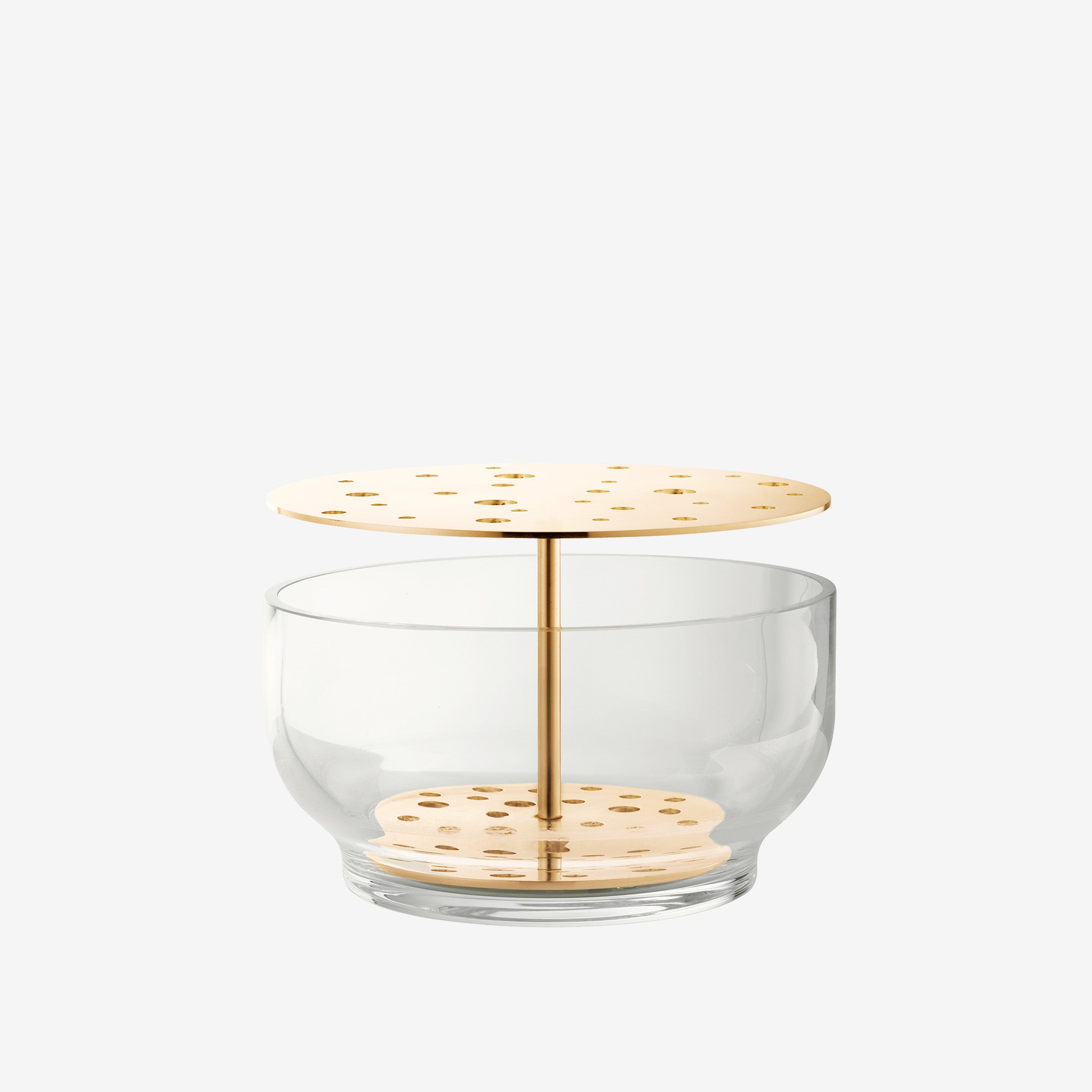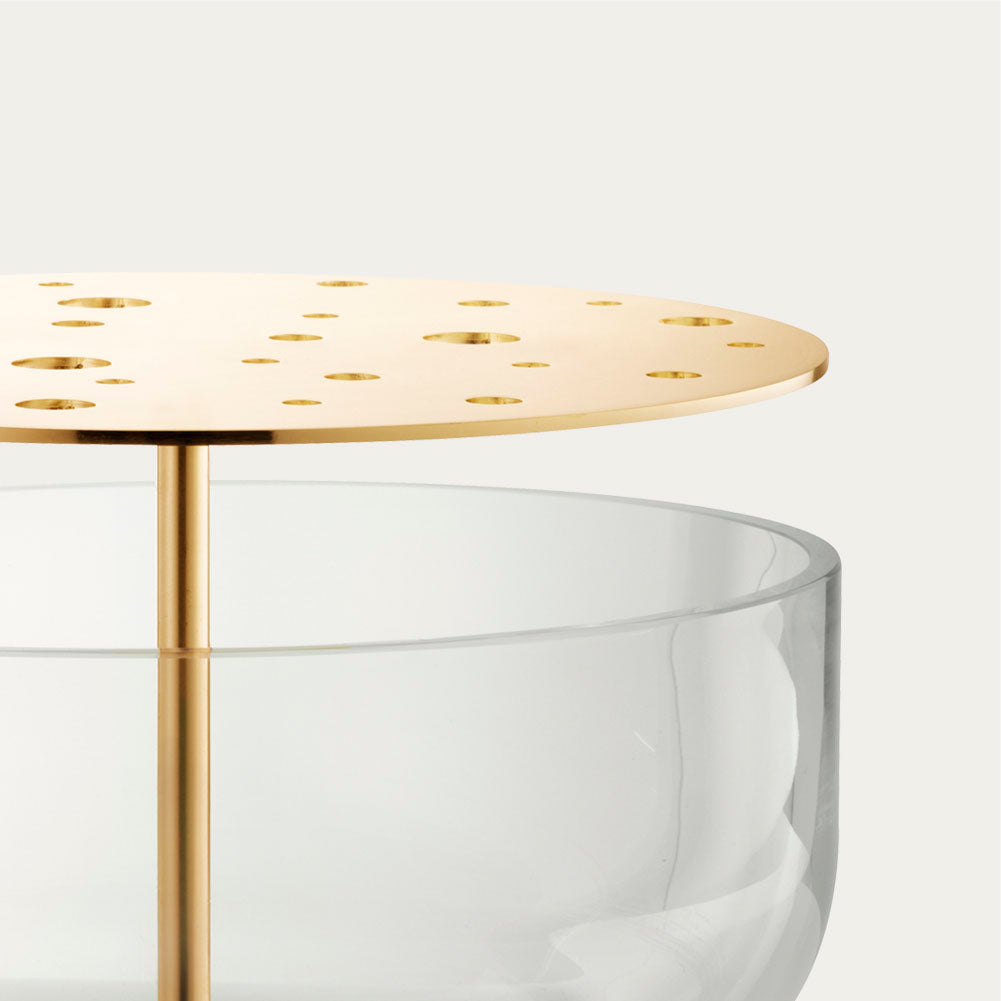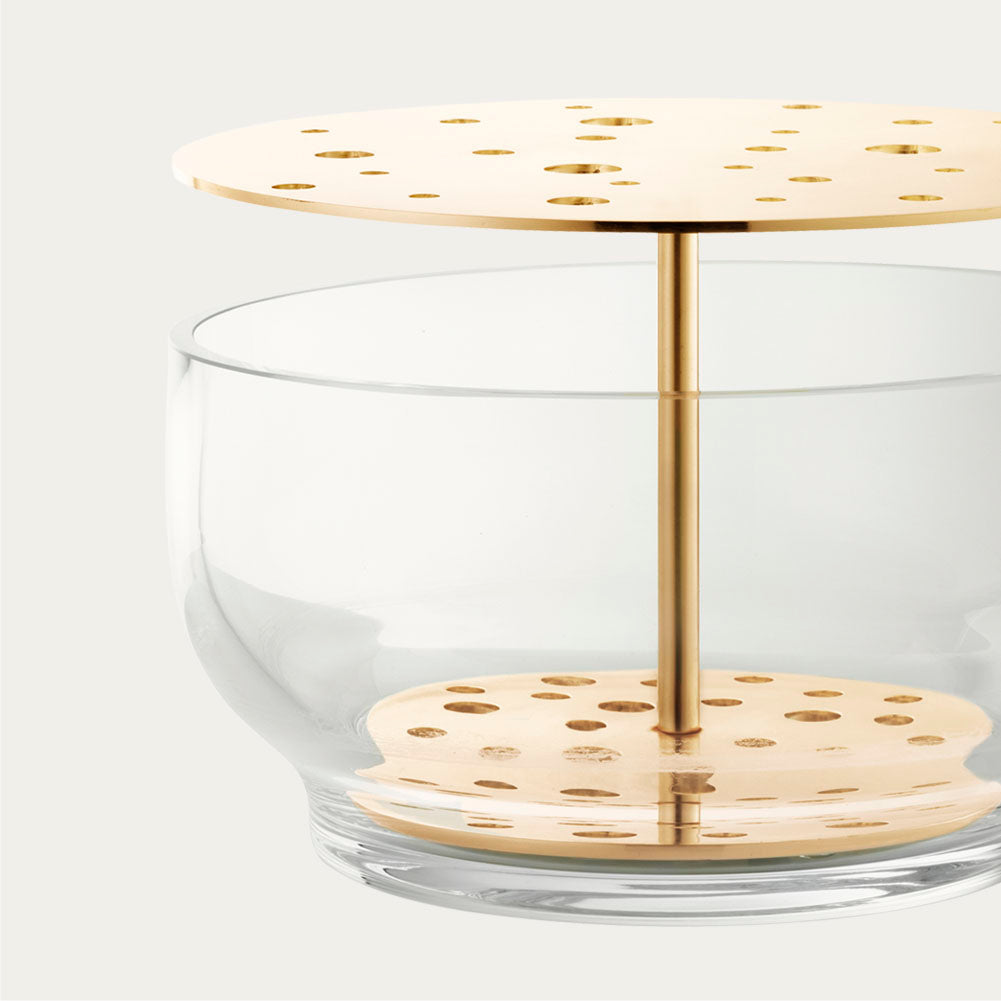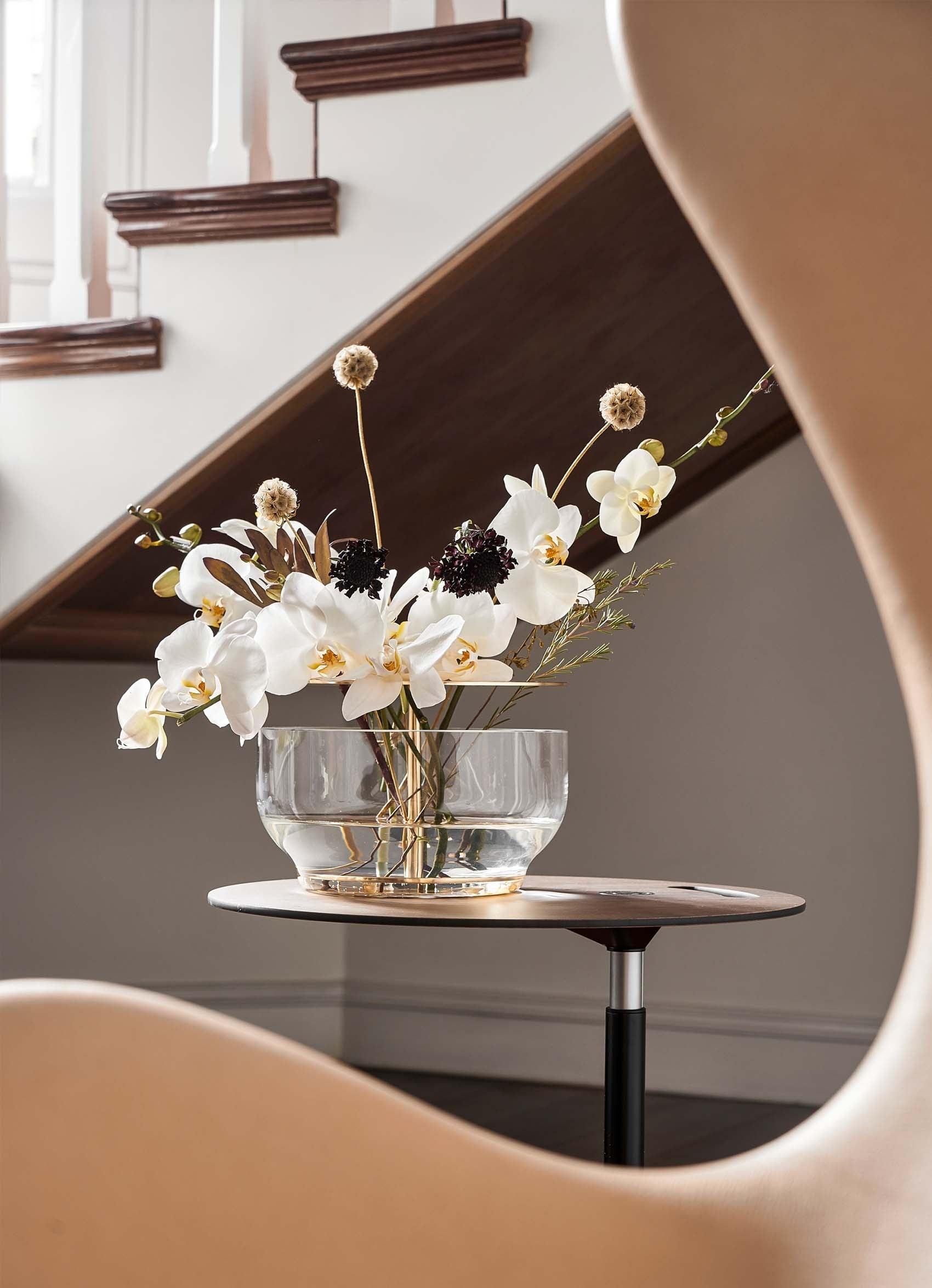 Product Details
Bring your home to life with the Ikebana Vase by Fritz Hansen. Inspired by the Japanese art of Ikebana, This solid brass and clear mouth-blown glass masterpiece helps you create stunning floral arrangements with ease, making it the perfect way to channel your inner Ikebana artist and make your living space truly your own.This vessel is crafted to be translucent and perceptibly showcase the flower's exceptionally unique features. Perfect for adding just the right amount of quirk to any room.
Pair the vase with fresh and harmonious stems handpicked by our florists. Discover our Art in Bloom series.

Ellermann Says
Ikebana Vase Long measures 15.5cm in height and 24cm in diameter
Materials: Glass and Brass
Weight: 3kg
Care instructions: Use lukewarm water and wipe with a clean, soft cloth. Clean with dish detergent as the occasion requires. Never use abrasives or sharp-edged tools to remove chalk stains. Do not dishwash and polish. Do not use steel wool or any rough surfaces to clean.
About Fritz Hansen
Founded in Denmark in 1872, Fritz Hansen has a long history of collaborating with international designers to bring their visionary concepts to life – as well as to the spaces they help to transform. The Ikebana vase, designed by Jaime Hayon, nods to the centuries-old Japanese art of flower arranging. Each mouth-blown vase is designed to honour every flower placed within it, from stem to crown.
Deliver in 2-3 business days
Delivery Options
Standard Delivery $80
Our delivery service for hardgoods is available within 2 business days with our own courier. Deliveries are scheduled either between 11am and 2pm, or between 2pm and 7pm.
Free Pick Up At Store
All hardgoods are available to be picked up at Wong Chuk Hang Atelier, flower boutiques at Landmark and Pacific Place after 1 business day of order confirmation.
Express Delivery
If an express delivery or a specific delivery time is required, please contact us before placing your order to ensure we can accommodate your request. Additional charges may apply.