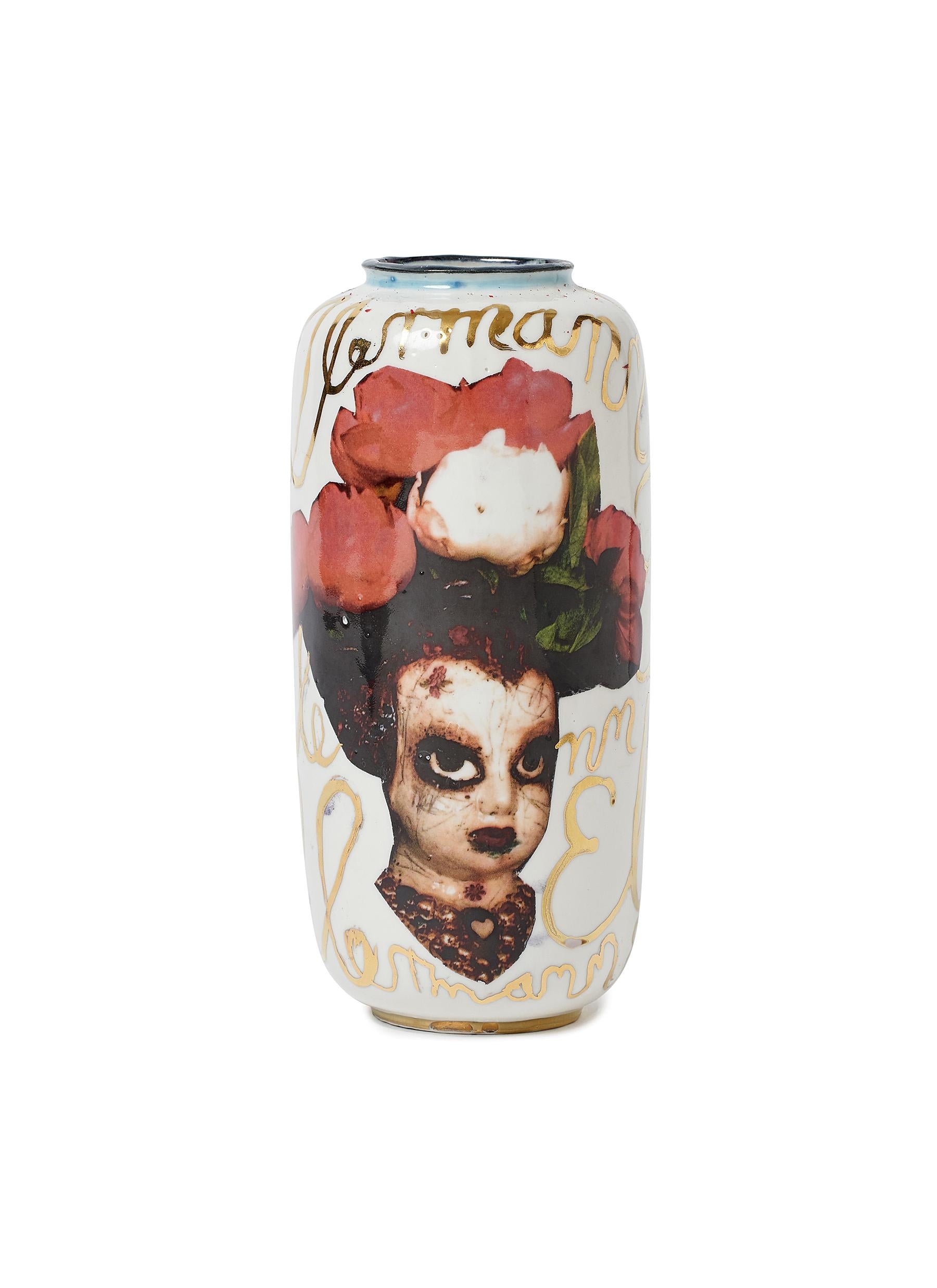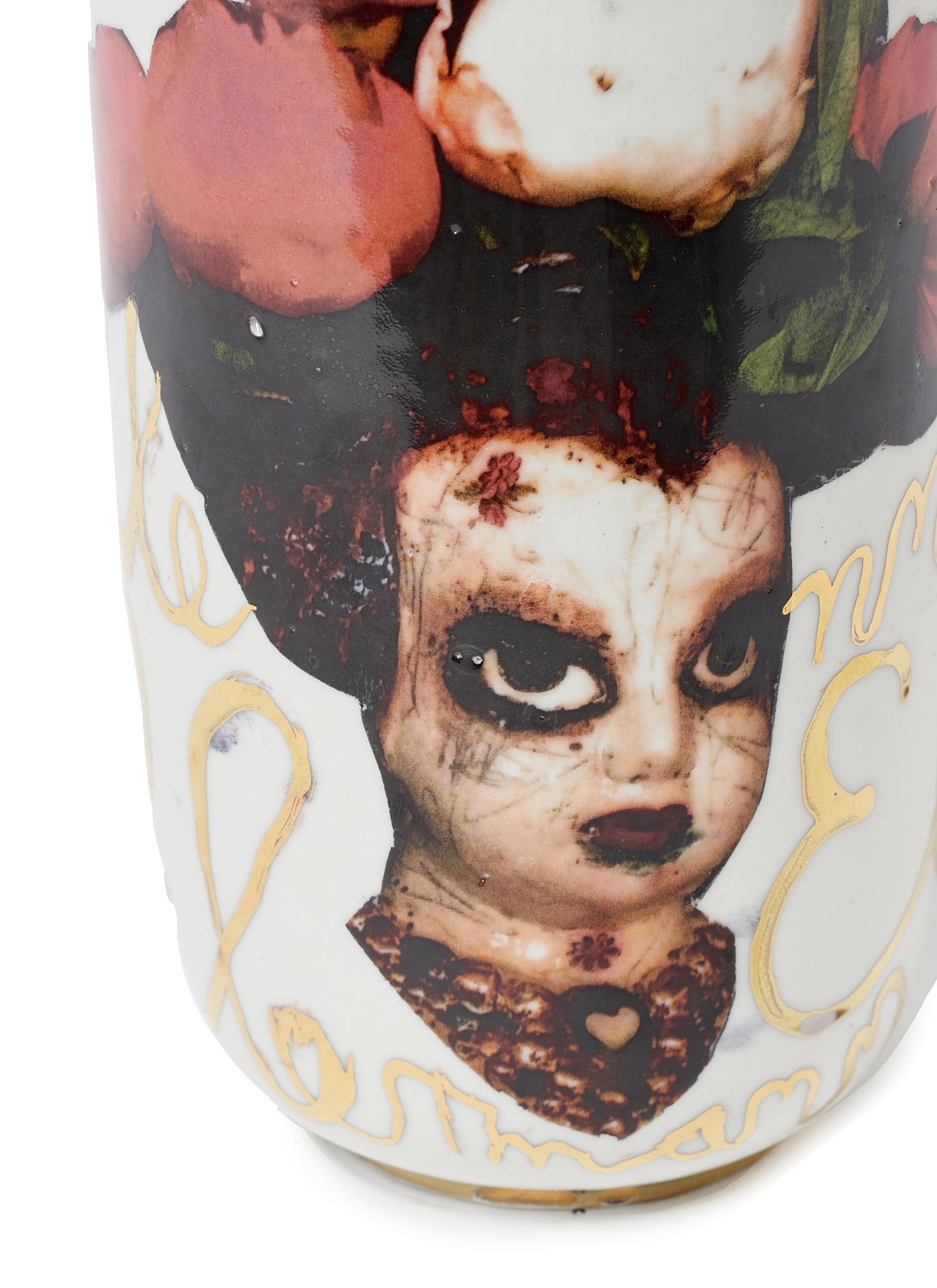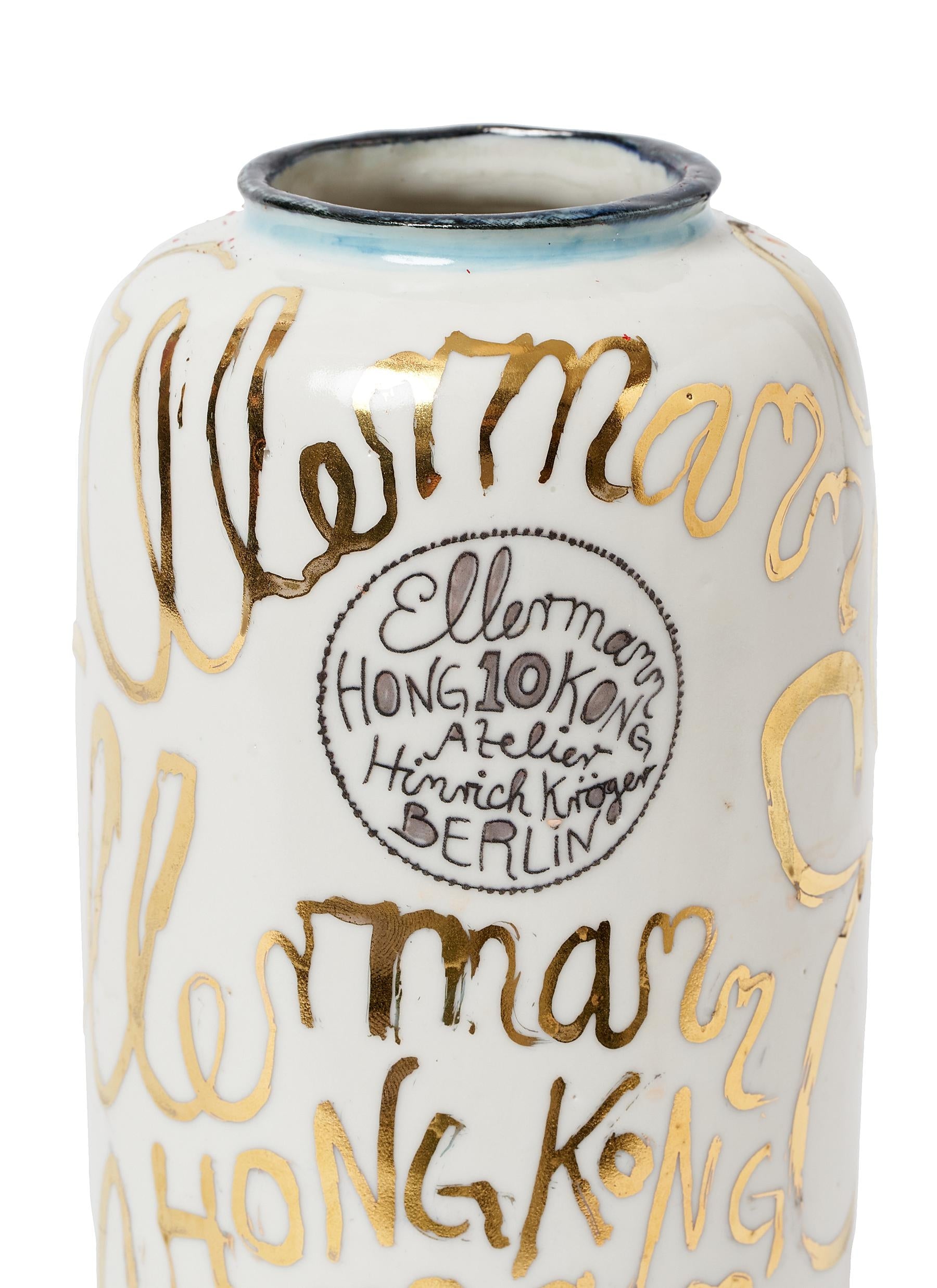 Hinrich Kroger Vase Series X #09
Product Details
Joining forces with Berlin-based ceramic artist Hinrich Kröger, Ellermann presents a series of vases with a distinctly punk aesthetic. Defined by its eccentricity, this captivating décor boasts a streamlined silhouette to elevate your interior with a refined touch.

Internationally renowned Kröger is celebrated for his work which combines pottery and hand painting for visually imaginative results. The German artist is influenced by his hometown, with a sense of nostalgia, grit, humor, and razor-sharp observation. With a focus on ornately decorated vases and shapes, his creations pull viewers in through their artisanal application and thought-provoking themes. Kröger's work is inspired by a variety of time-honored and modern cultural influences, such as Greco-Roman art and modern-day fetish culture, which mixes with his signature cheeky and playful touches.
About Ellermann X Hinrich Kröger
For the past two years Diane Nittke, Founder of Ellermann Boutique & Event Atelier and Berlin's celebrated painter and ceramic artist, Hinrich Kröger, came together to work on a collaborative project. The topic to them was clear and would consist of a marriage of passions, all things eclectic, an expression in creativity and a nostalgic nod to their place of heritage. The result is Beyond Curious, a gallery of one-of-a-kind, hand painted ceramic vases with a classical-meets-punk aesthetic, designed by Kröger specifically for Ellermann.

Deliver in 2-3 business days.
Sale items are final and cannot be returned, refunded, or exchanged.
Hinrich Kroger Vase Series X #09
Delivery Options
Standard Delivery $80
Our delivery service for hardgoods is available within 2 business days with our own courier. Deliveries are scheduled either between 11am and 2pm, or between 2pm and 7pm.
Free Pick Up At Store
All hardgoods are available to be picked up at Wong Chuk Hang Atelier, flower boutiques at Landmark and Pacific Place after 1 business day of order confirmation.
Express Delivery
If an express delivery or a specific delivery time is required, please contact us before placing your order to ensure we can accommodate your request. Additional charges may apply.