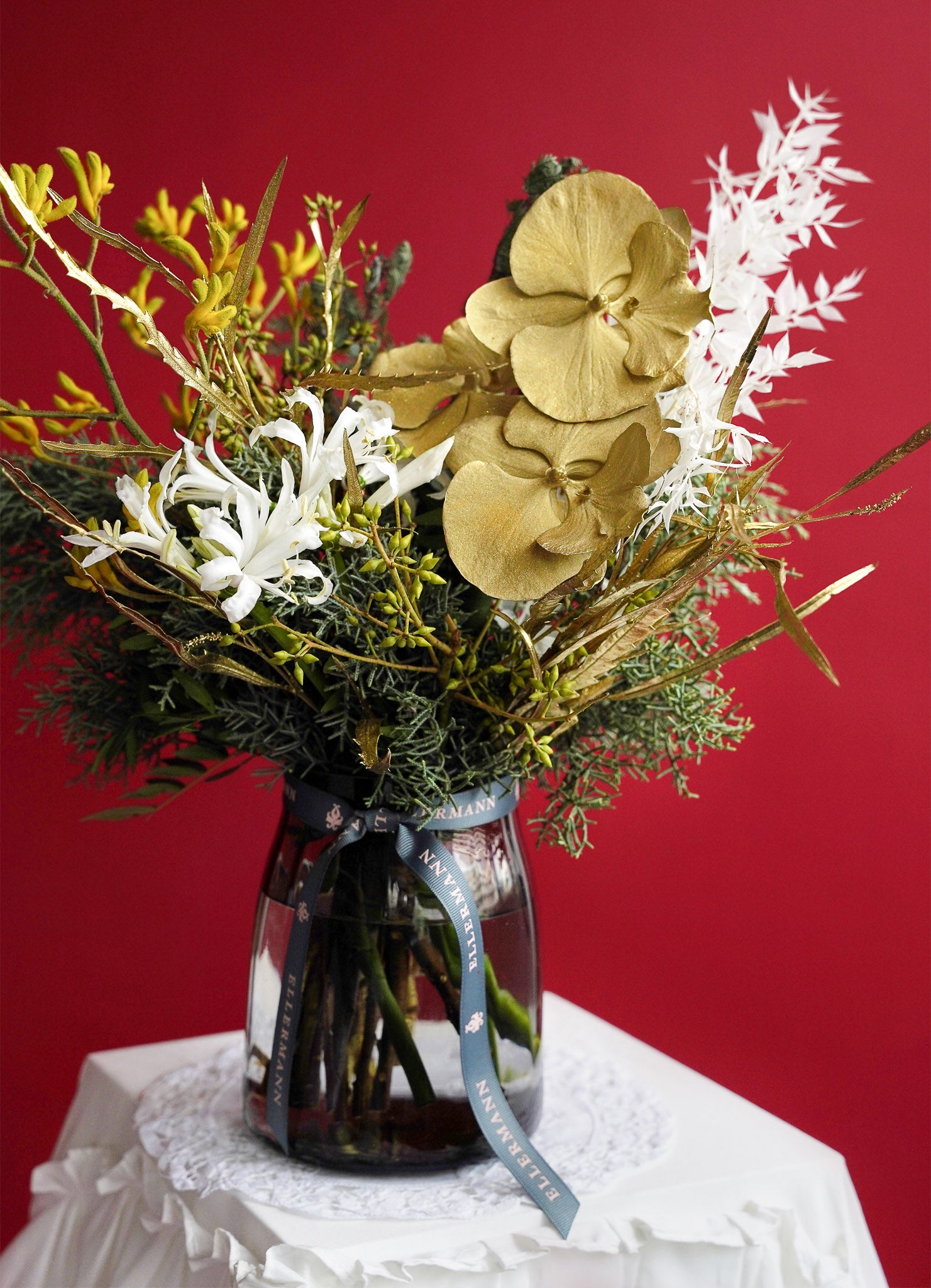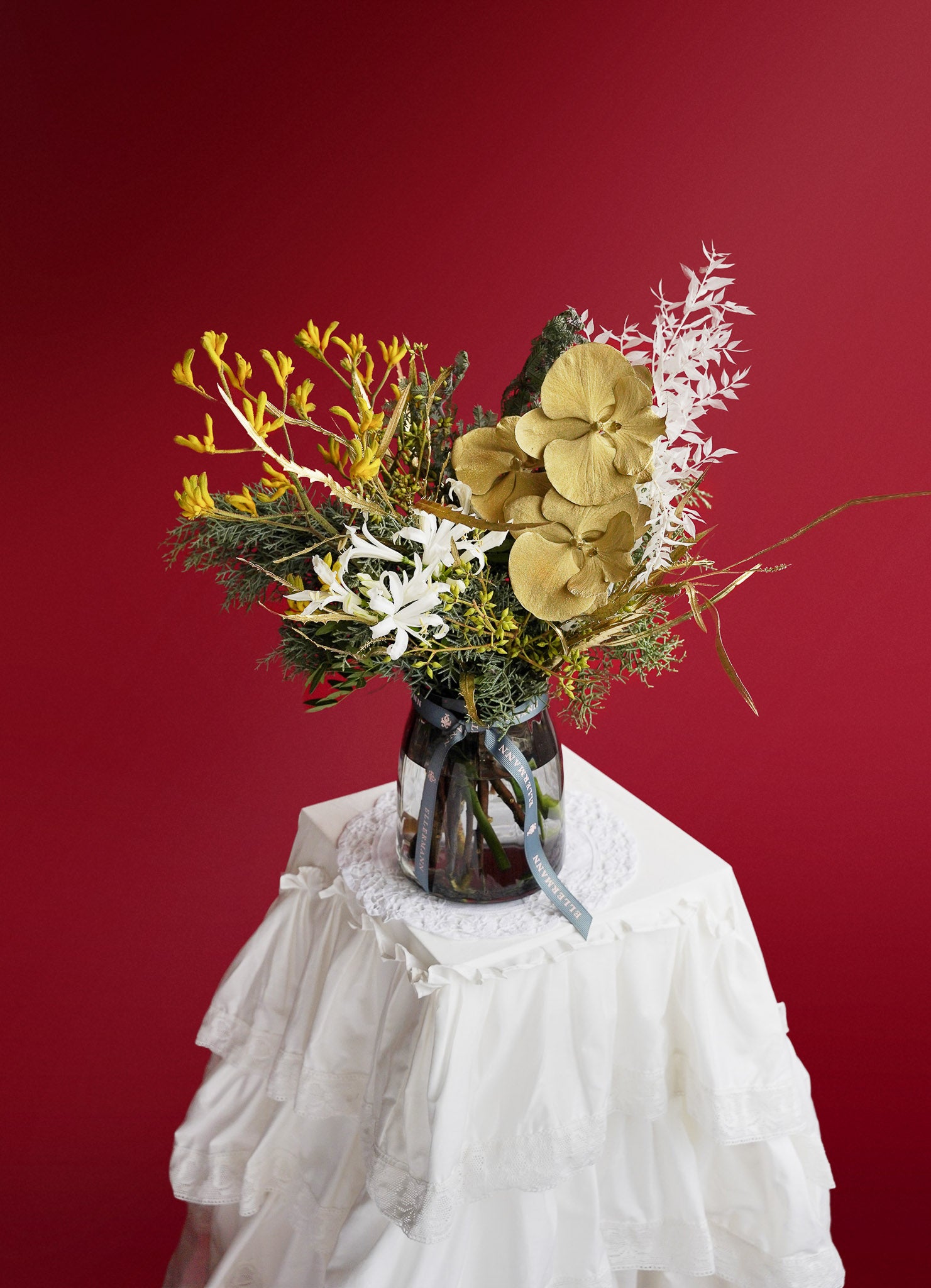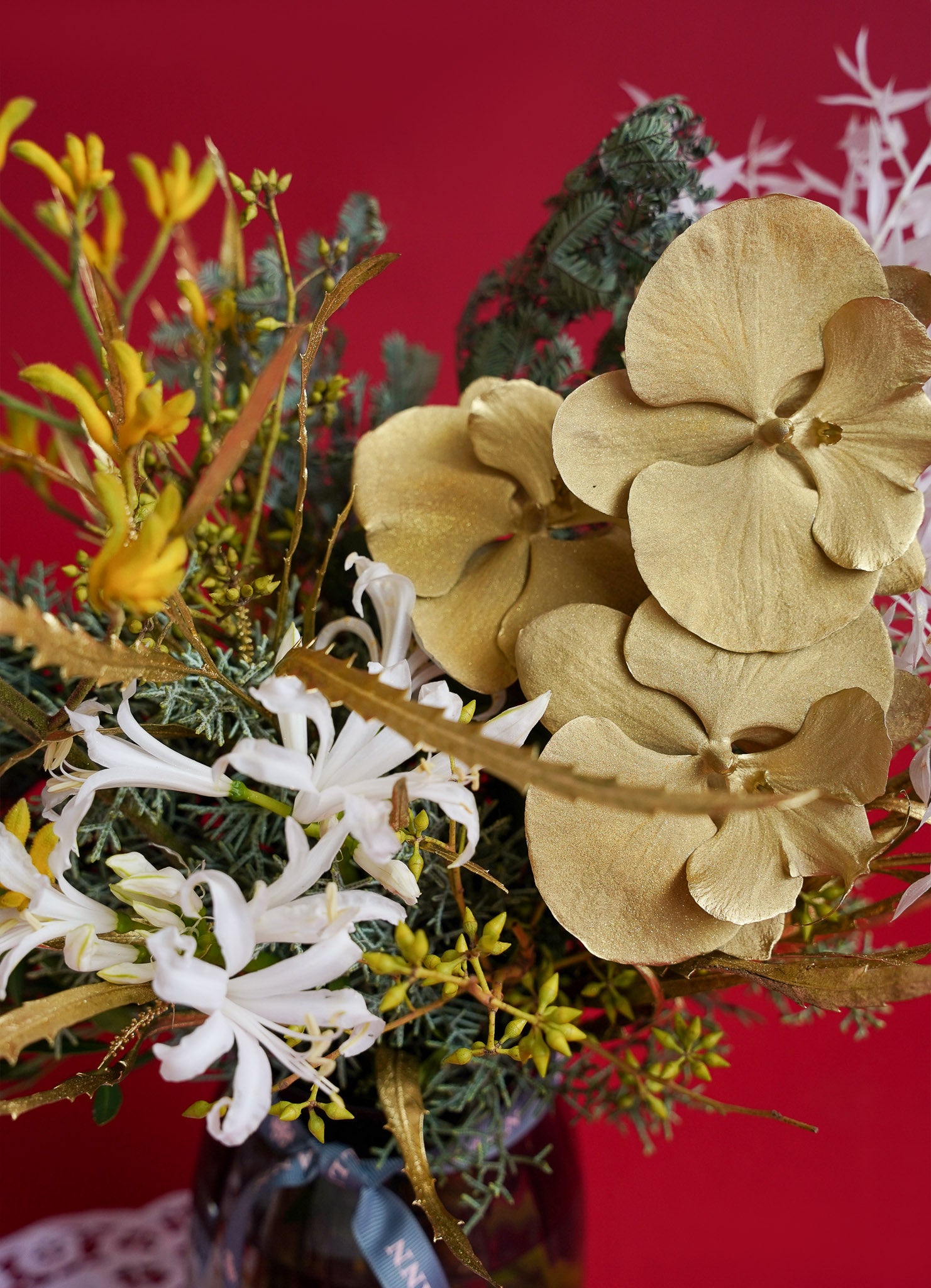 Product Details
Step into a world of holiday opulence with a golden bouquet that reigns supreme in festive grandeur. It artfully fuses a majestic medley of green foliage, preserved white Ruscus, and Orchids – the latter of which is sprinkled with gold dust for a glimmering metallic finish. The result? An artistic arrangement that is as chic as it is celebratory.
Floral arrangement includes Orchid with gold dust, Conifer Arizzonica, Preserved Rusus, Exotica Bes, Nerine, Acaccia Baileyana, Grevilea, Kangaroo Claw.
Delivery Options
Standard Delivery $80
Our delivery service for hardgoods is available within 2 business days with our own courier. Deliveries are scheduled either between 11am and 2pm, or between 2pm and 7pm.
Free Pick Up At Store
All hardgoods are available to be picked up at Wong Chuk Hang Atelier, flower boutiques at Landmark and Pacific Place after 1 business day of order confirmation.
Express Delivery
If an express delivery or a specific delivery time is required, please contact us before placing your order to ensure we can accommodate your request. Additional charges may apply.