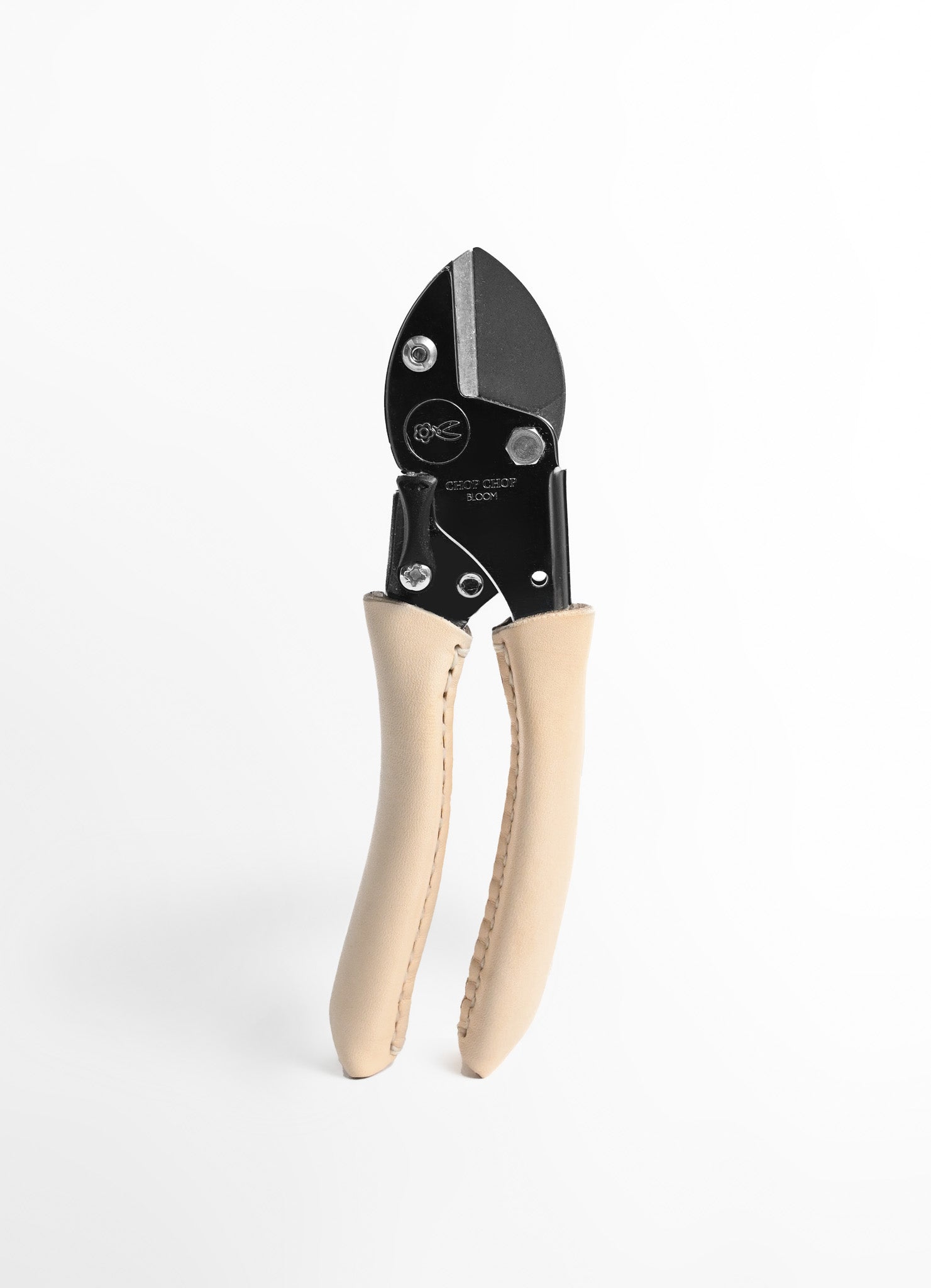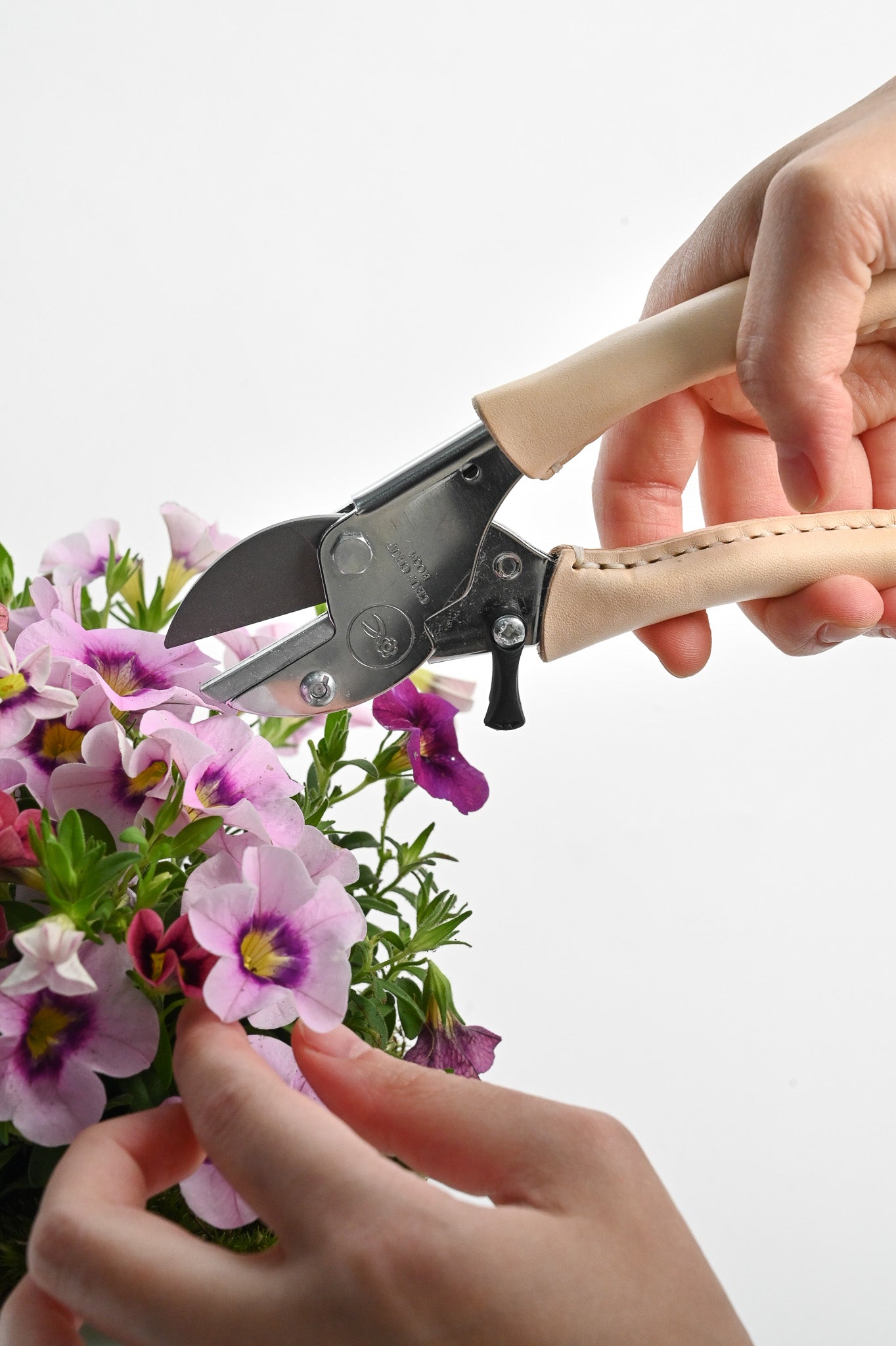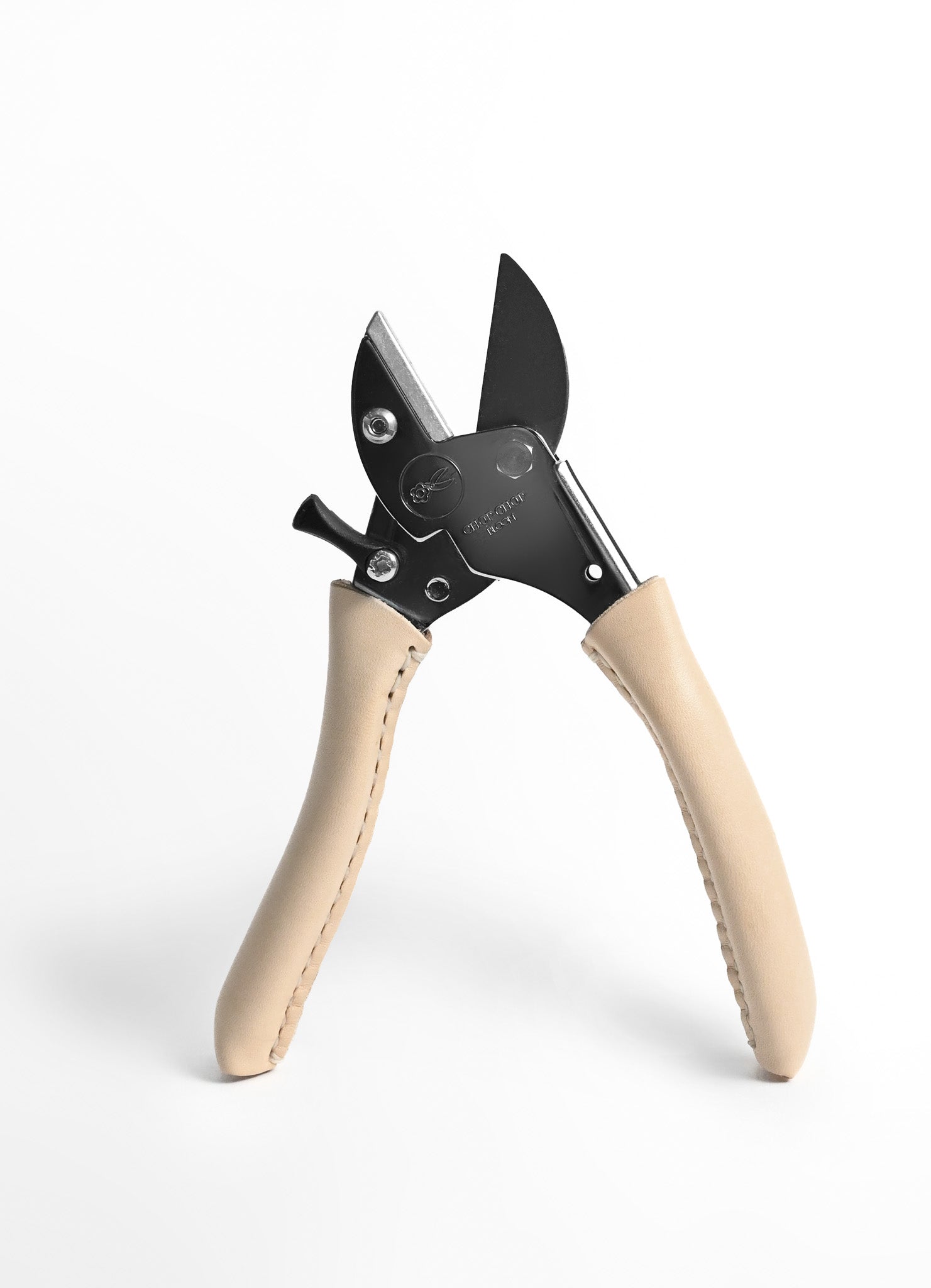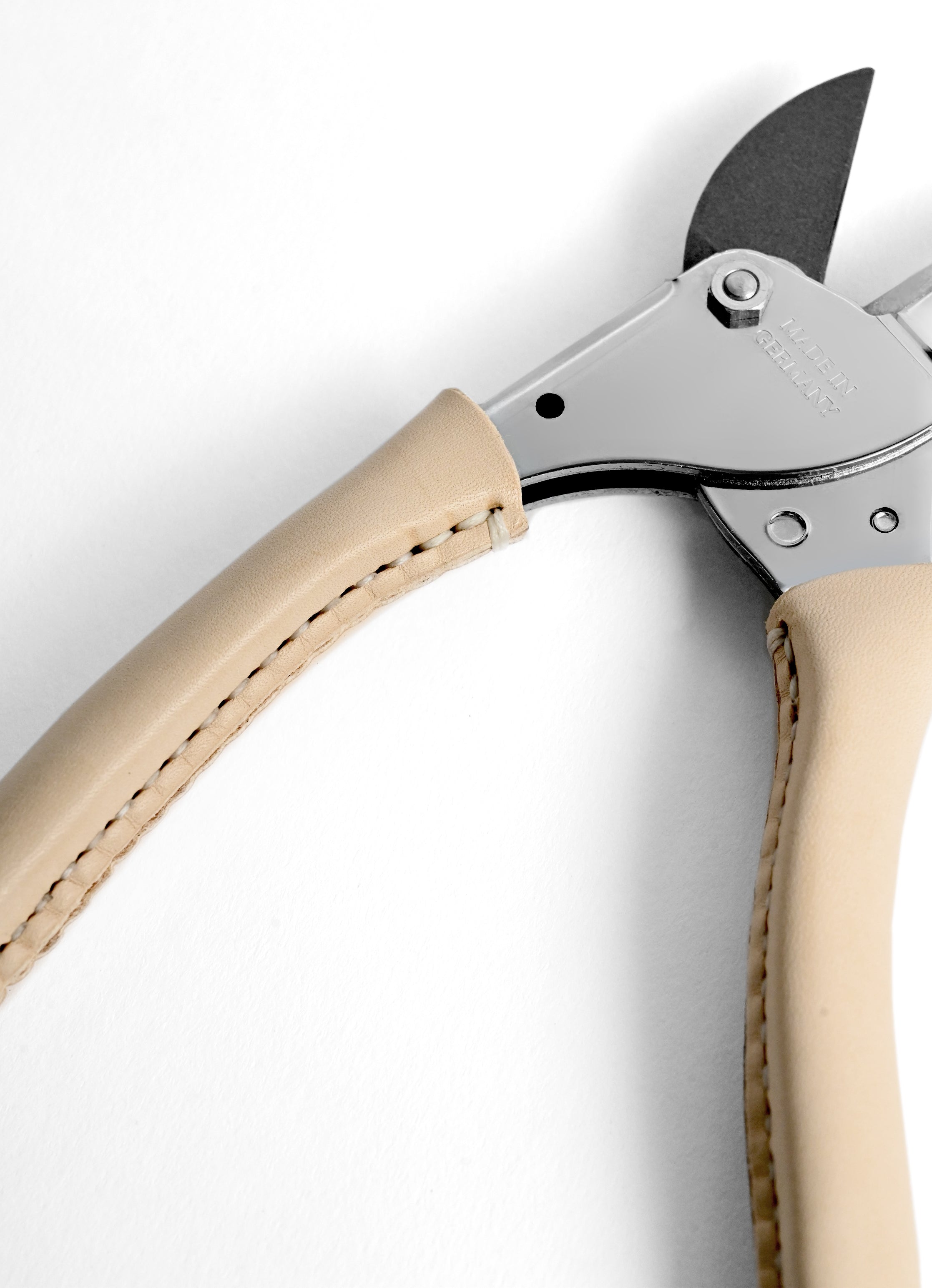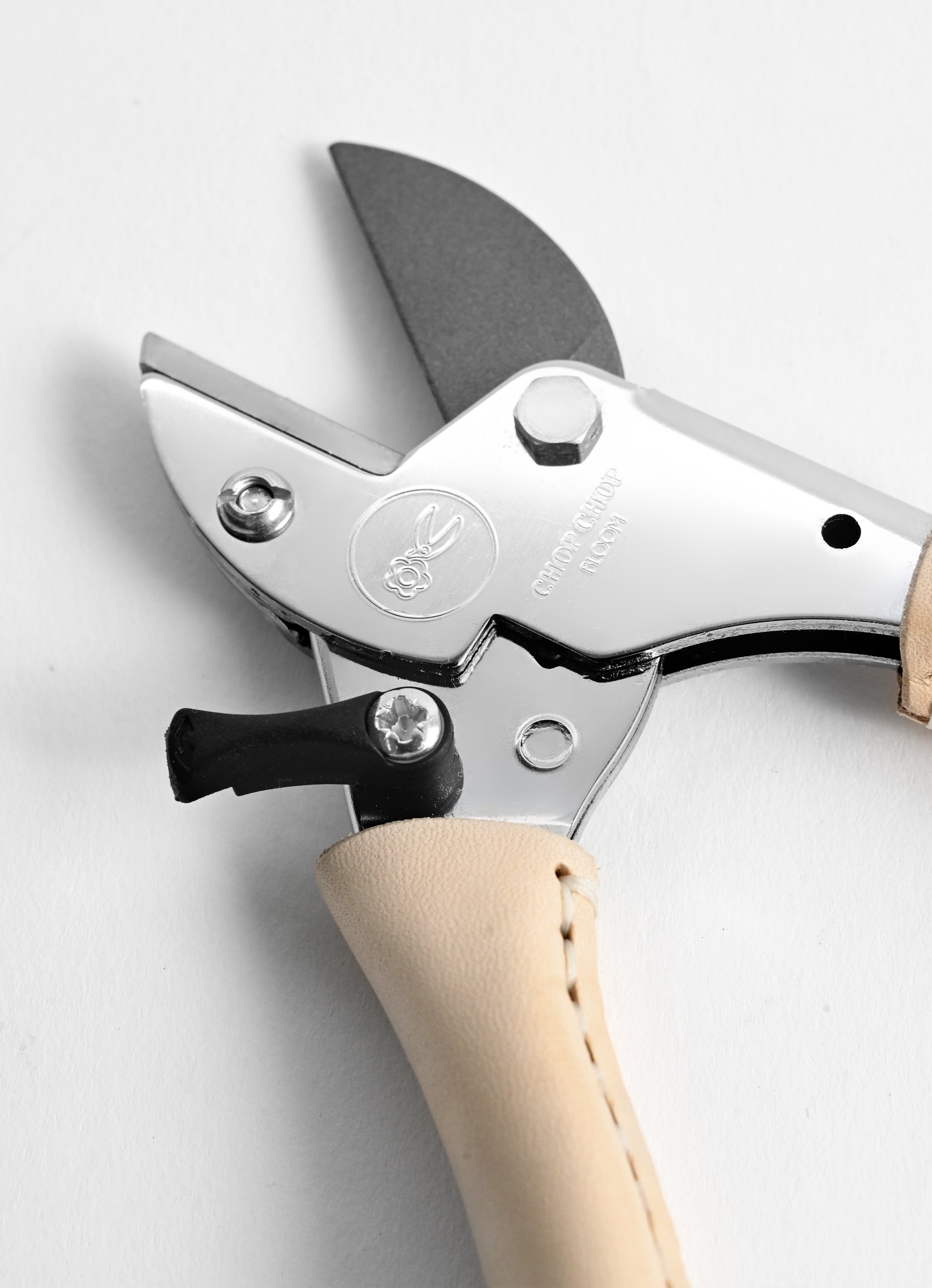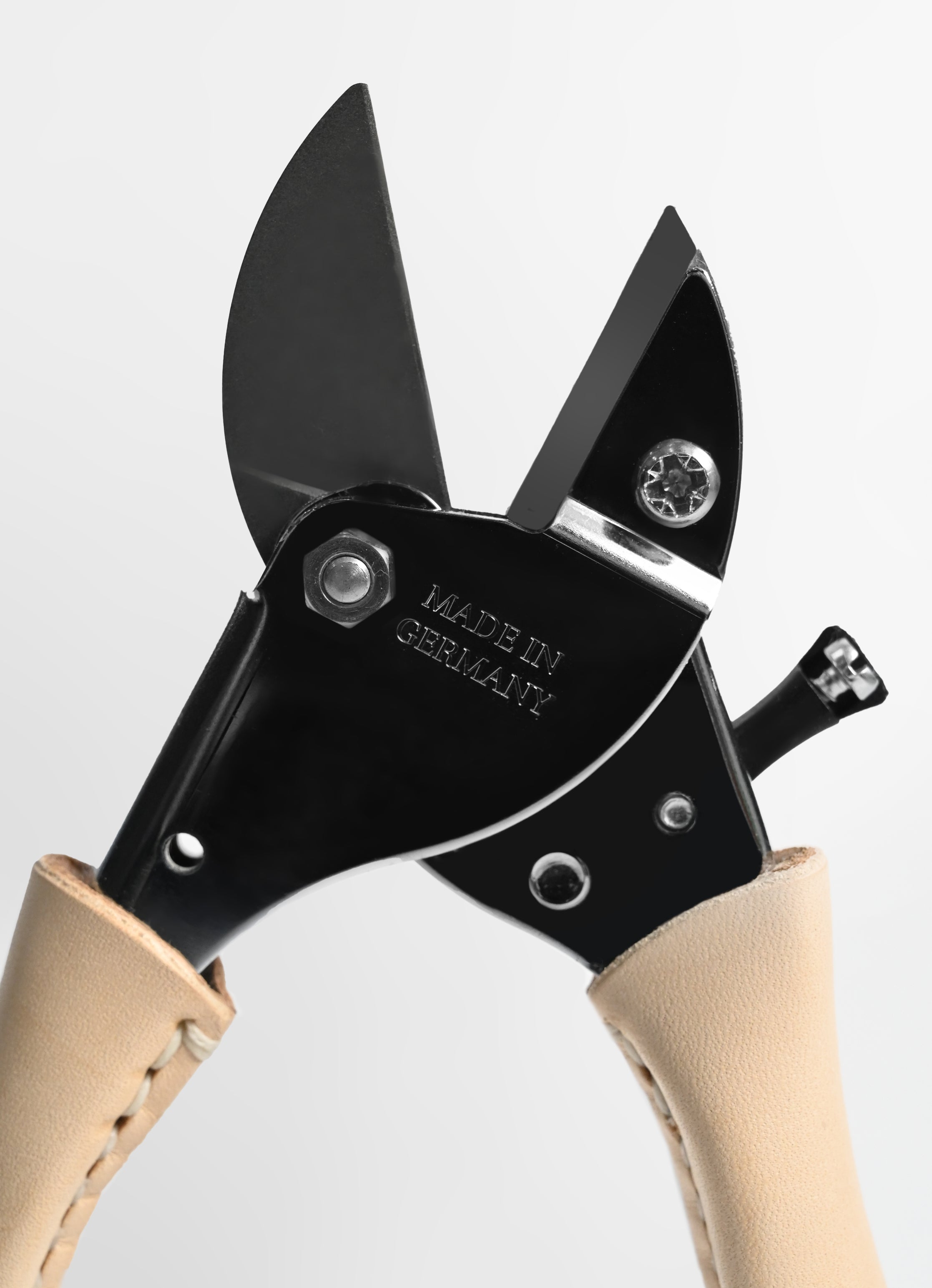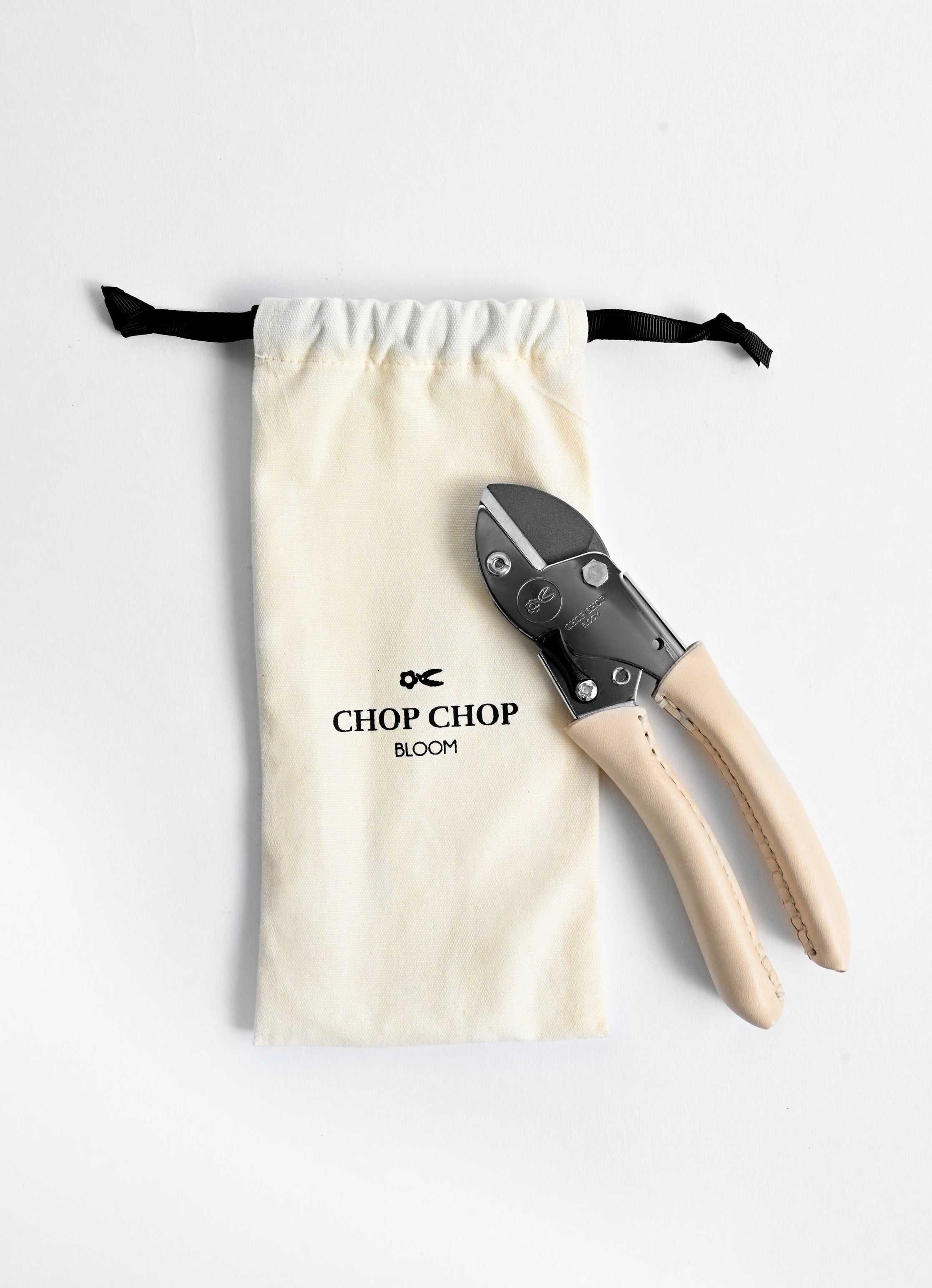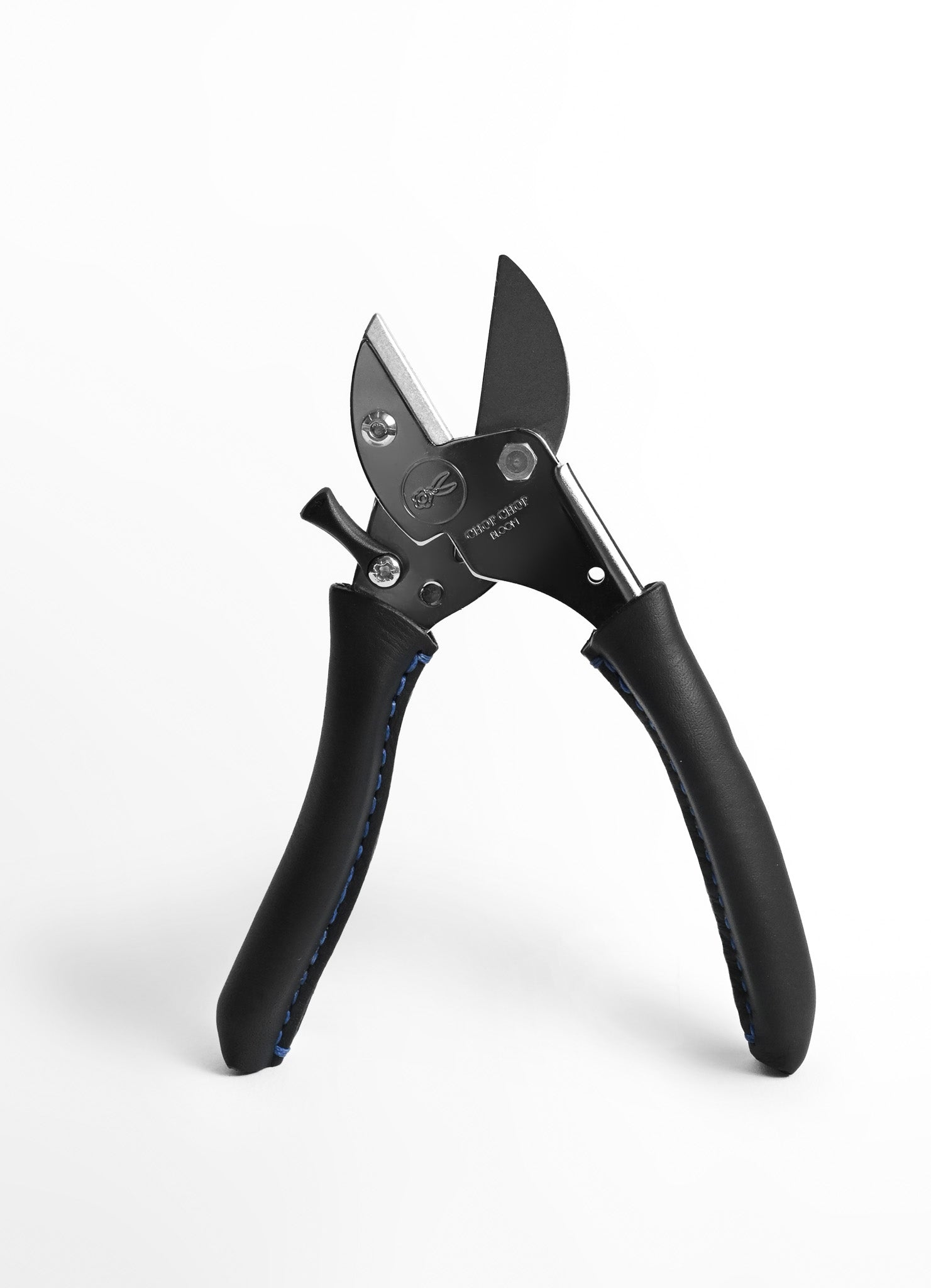 Garden Shears - Sweet Daisy
Product Details
Artisan garden shears / floral scissors
Made in Germany
At least one million cuts due to its unique internal leaf spring
The handle is crafted with vegetable tanned and hand-sewn leather handles

Suitable for right and left-handers

Made for indoors and outdoors, ranging from cut flowers, shrubs and any sort of plant requiring special care
Ellermann Says
100% handcrafted in Germany, Ellermann proudly brings to you the finest floral shears for all the urban gardeners . Chop Chop Bloom is a fusion of the highest German engineered quality with unprecedented colourful leather designs. The Chop Chop Bloom shears have a slim, short blade ideal for urban gardening and beyond. Their lightweight and compact size make them ideal for carrying around for pruning work. They lie comfortably in the hand due to the leather and ergonomically shaped handles.  The Colourful, unique durable garden shears have been perfectly engineered and tested - They have proven to cut a minimum of a million times.
About Chop Chop Bloom
In a beautiful garden in the south of France surrounded by lavender and wild orange trees, Julie and Florian happened to talk about garden shears and their desire to combine perfect quality with brilliant design in garden tools.

They wanted the magic of gardening to be reflected in their tools. Quality and aesthetics should go hand in hand. With this goal in mind, they began their journey and reached out to local experts to produce durable, colourful, and timeless garden shears and accessories.
Deliver in 2-3 business days.
Garden Shears - Sweet Daisy
Delivery Options
Standard Delivery $80
Our delivery service for hardgoods is available within 2 business days with our own courier. Deliveries are scheduled either between 11am and 2pm, or between 2pm and 7pm.
Free Pick Up At Store
All hardgoods are available to be picked up at Wong Chuk Hang Atelier, flower boutiques at Landmark and Pacific Place after 1 business day of order confirmation.
Express Delivery
If an express delivery or a specific delivery time is required, please contact us before placing your order to ensure we can accommodate your request. Additional charges may apply.