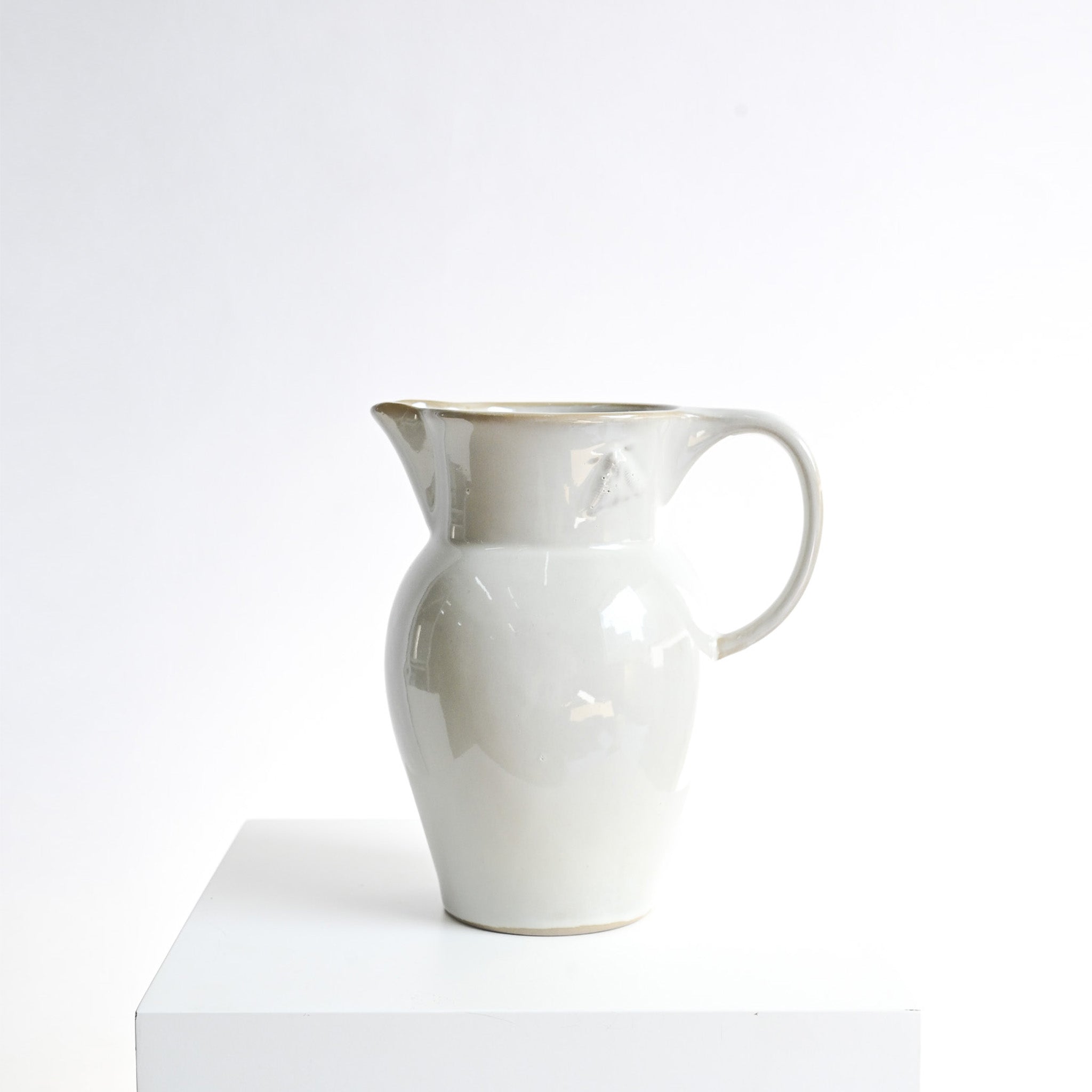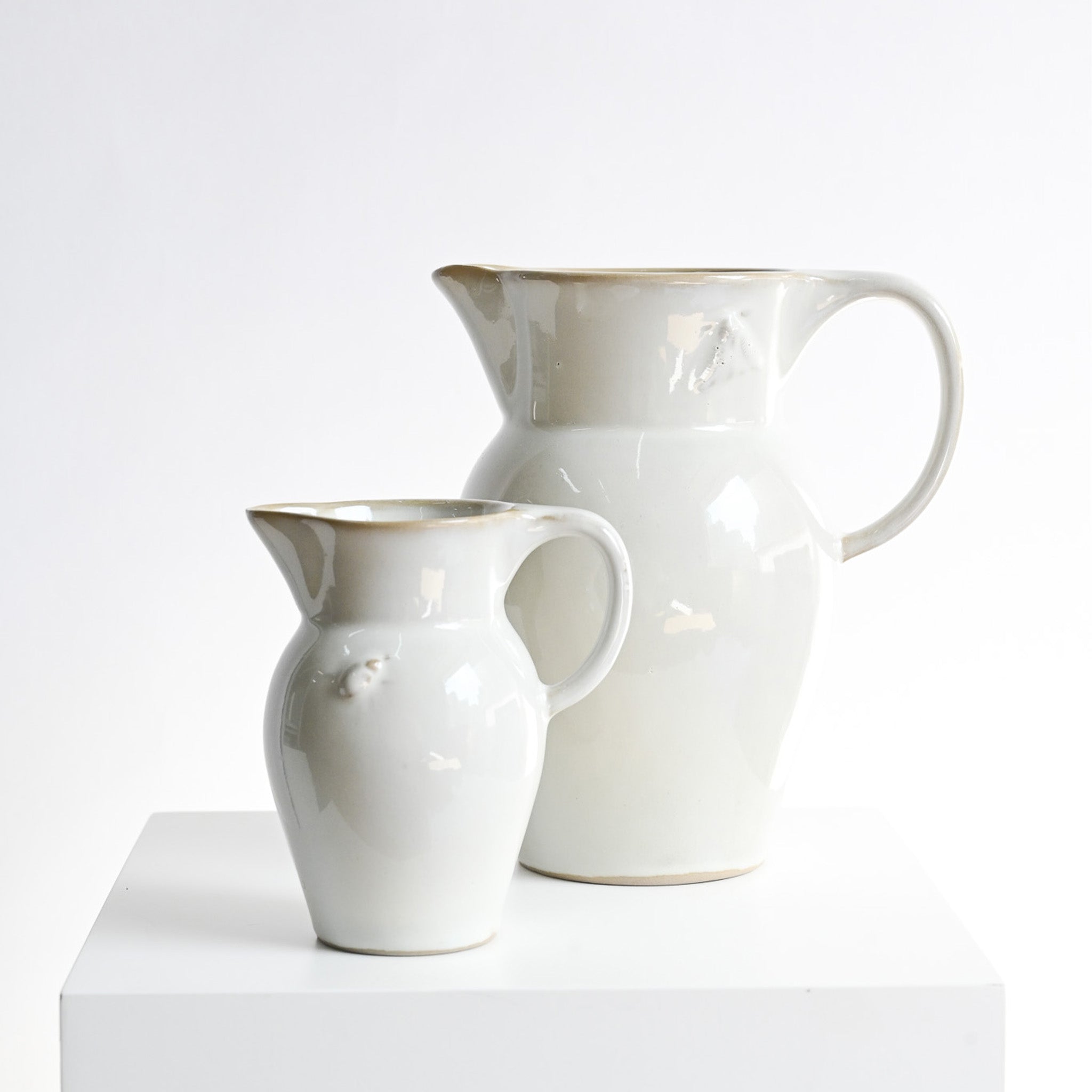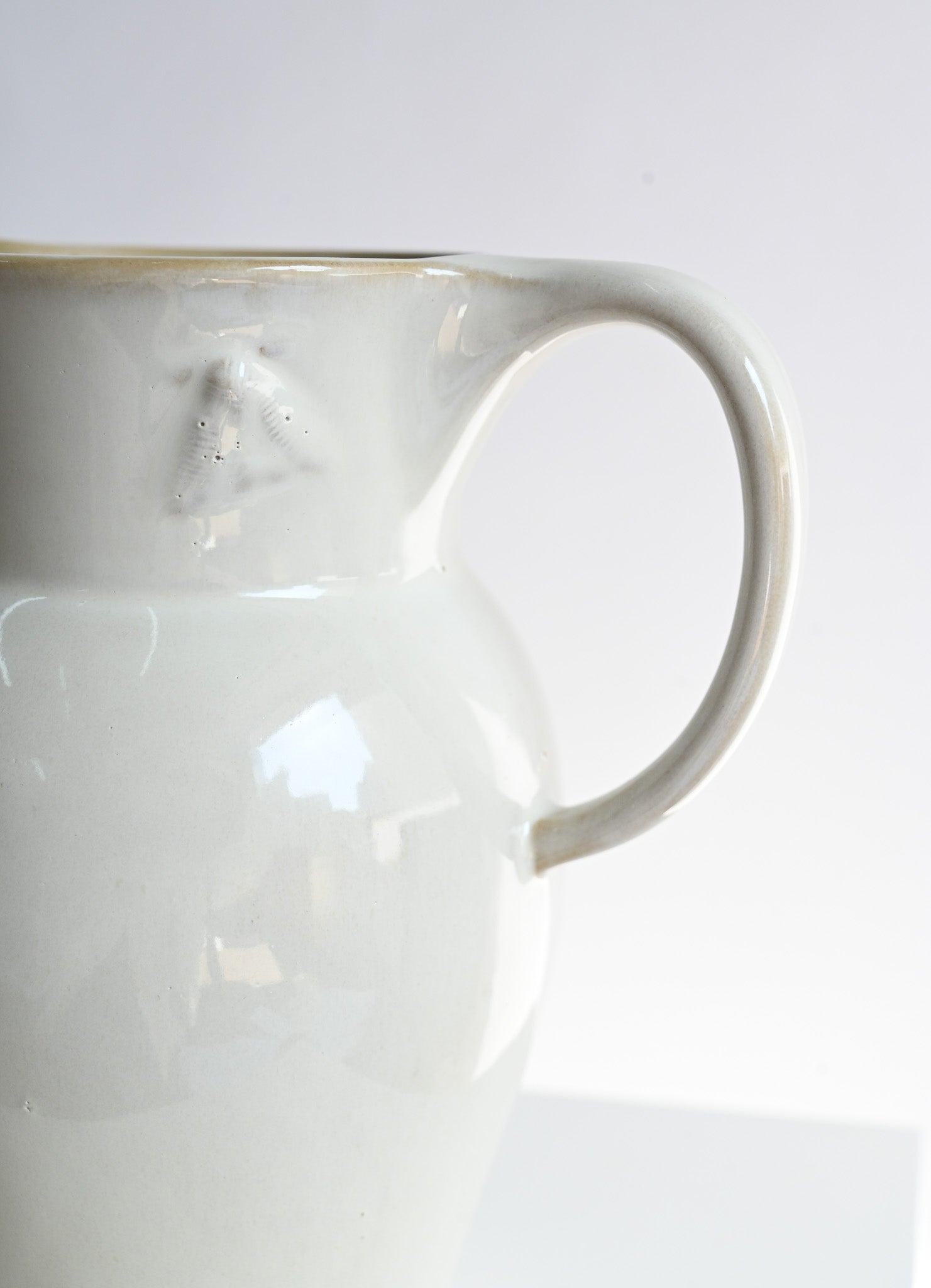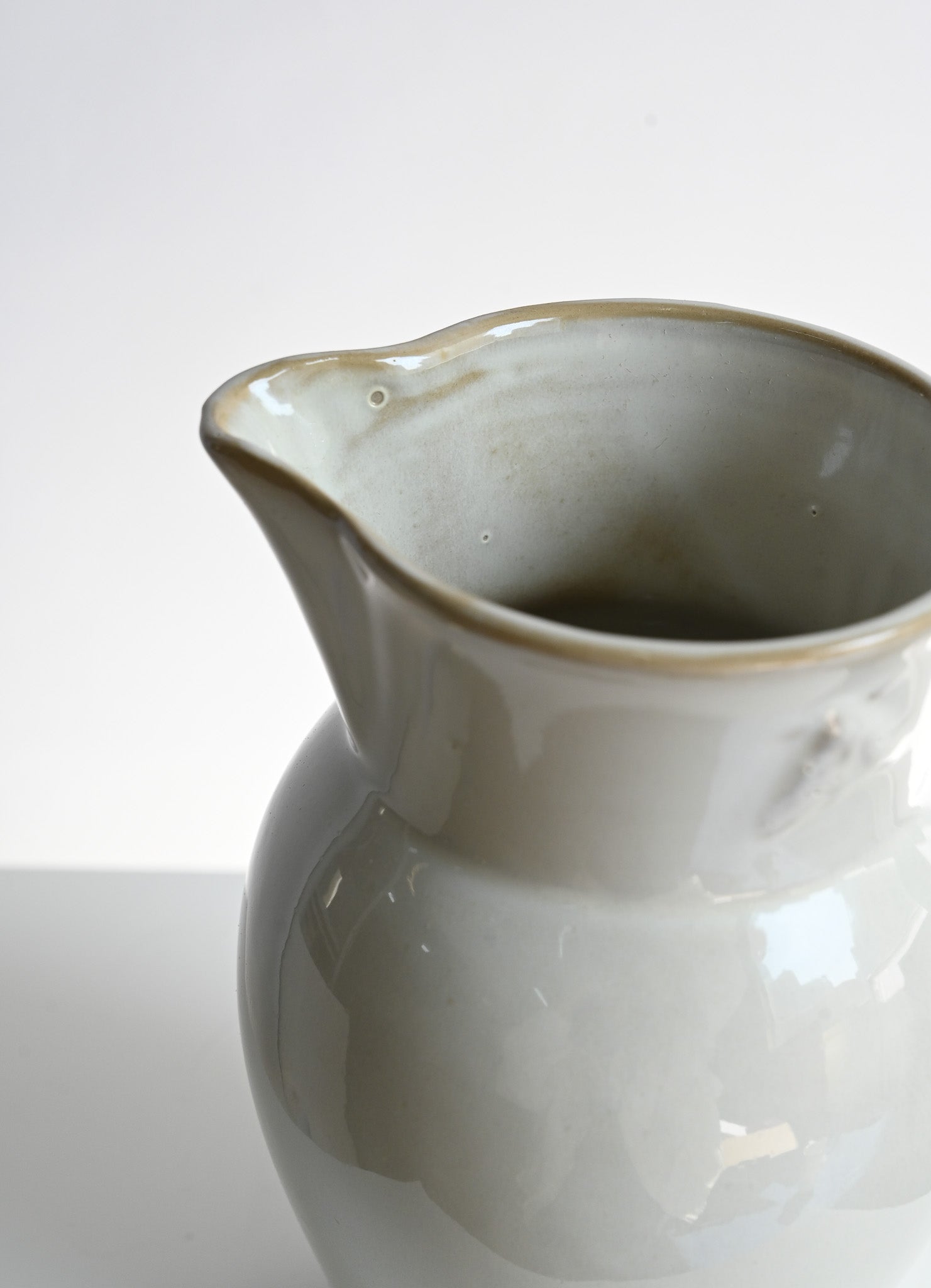 Dried Flower Pitcher I - Large
Product Details
Enhance any home decor with a one-of-a-kind piece from Yarnnakarn such as this ceramic pitcher with a gleaming white glaze. It has a curved basin and handle for a unique and artisanal feel. Fill it with several vibrant stems for an exquisite summer aesthetic, or alternatively let its design shine on its own atop a table.
Yarnnakarn 

ceramic jug
White glaze
Height 18.4cm, Opening approx. 9cm in diameter
Handmade in Thailand


Discover more handmade ceramics from Yarnnakarn.
About Yarnnakarn
Founded in 2010 by Karin Phisolyabut, with a B.A. in Ceramic Design from Thailand and a M.A. in Fine Arts from the United Kingdom, "Yarnnakarn" aims to bridge nostalgia and time. Rather than seeking uniformity, all natural ingredient is embraced for its individual flaws and imperfections and reflected in each pieces of work, crafted with love by local artisans to be timeless, evoking compassion, meaningfulness, and comfort.
Deliver in 2 - 3 business days.
Dried Flower Pitcher I - Large
Delivery Options
Standard Delivery $80
Our delivery service for hardgoods is available within 2 business days with our own courier. Deliveries are scheduled either between 11am and 2pm, or between 2pm and 7pm.
Free Pick Up At Store
All hardgoods are available to be picked up at Wong Chuk Hang Atelier, flower boutiques at Landmark and Pacific Place after 1 business day of order confirmation.
Express Delivery
If an express delivery or a specific delivery time is required, please contact us before placing your order to ensure we can accommodate your request. Additional charges may apply.