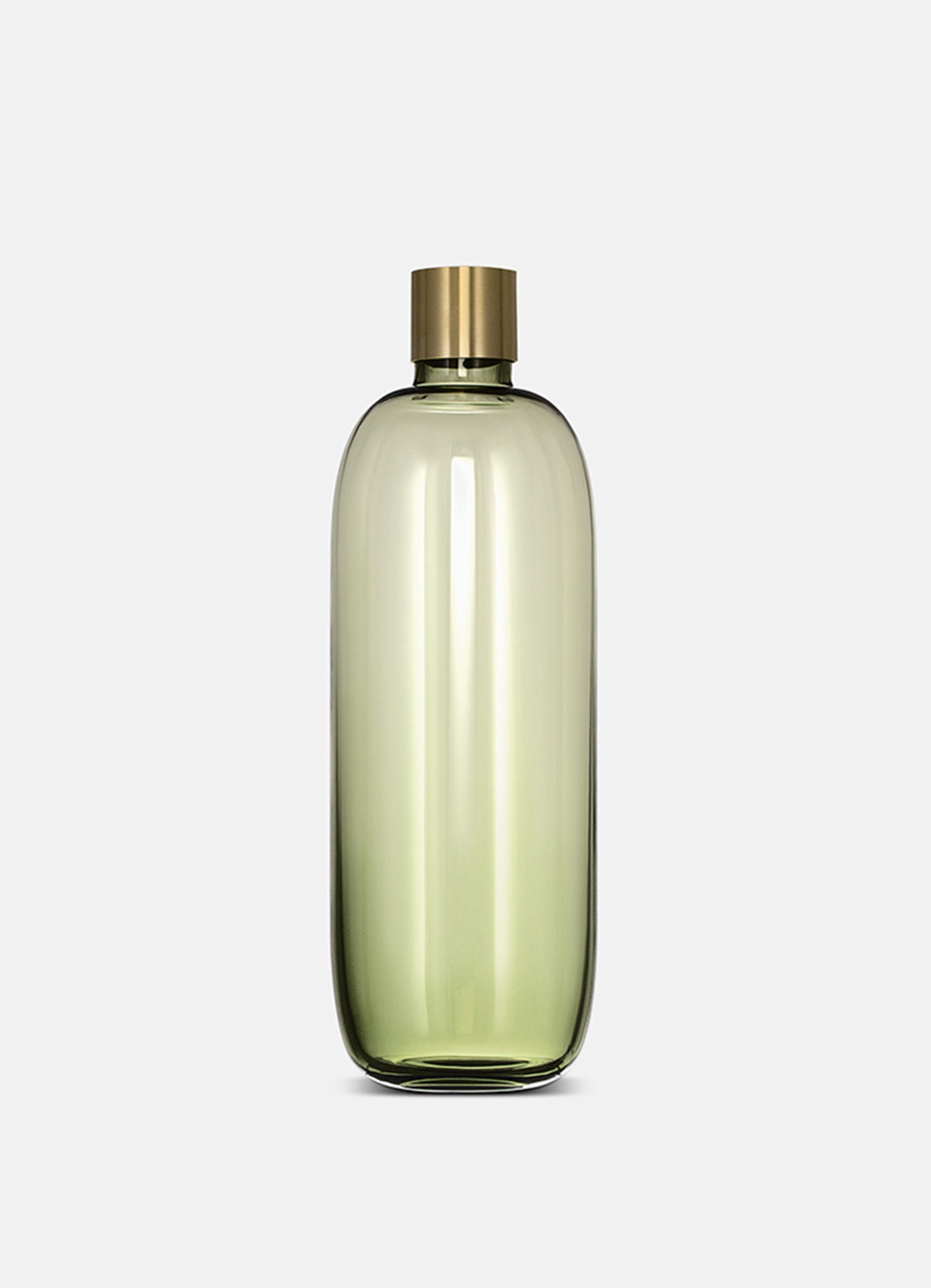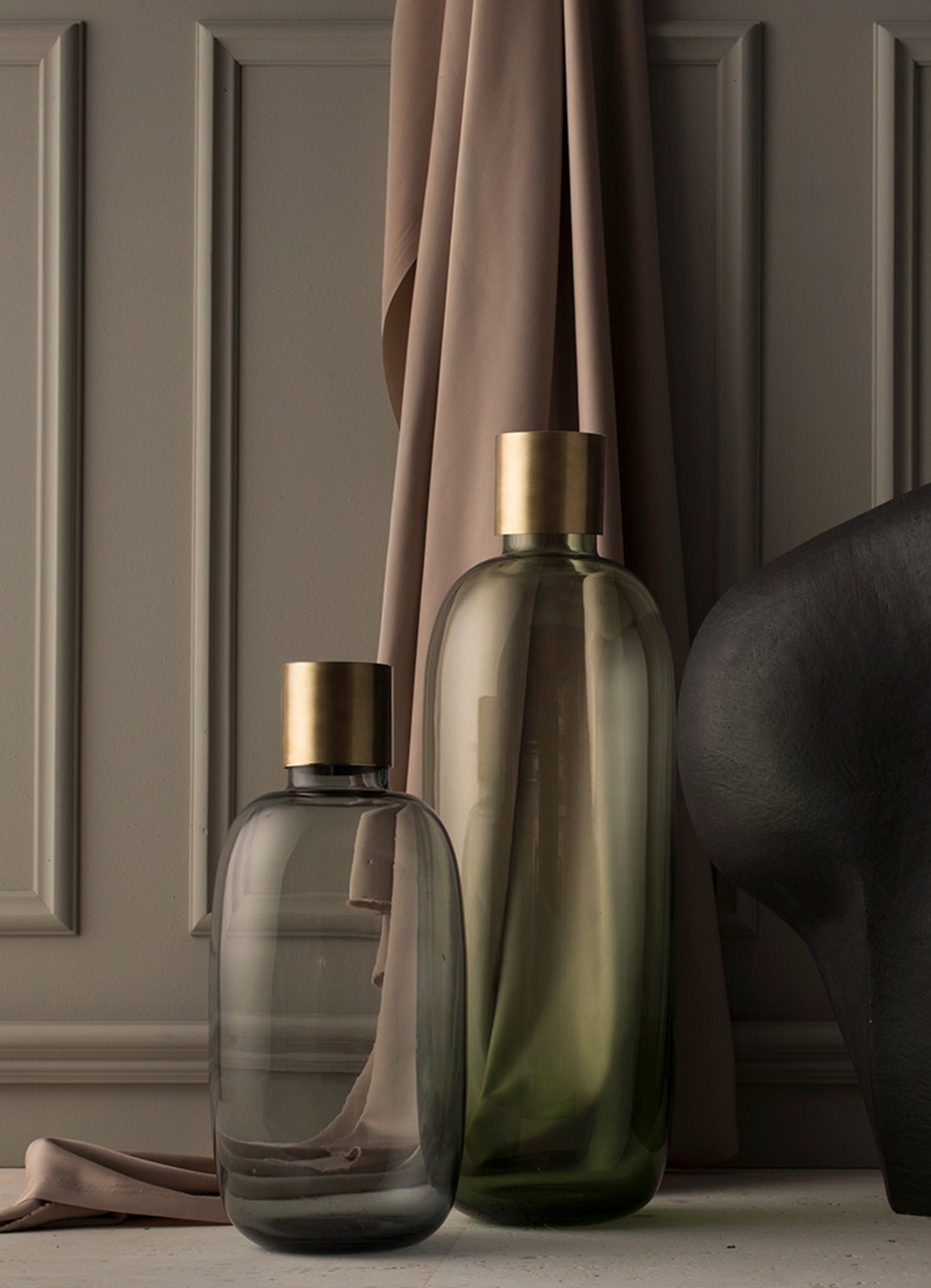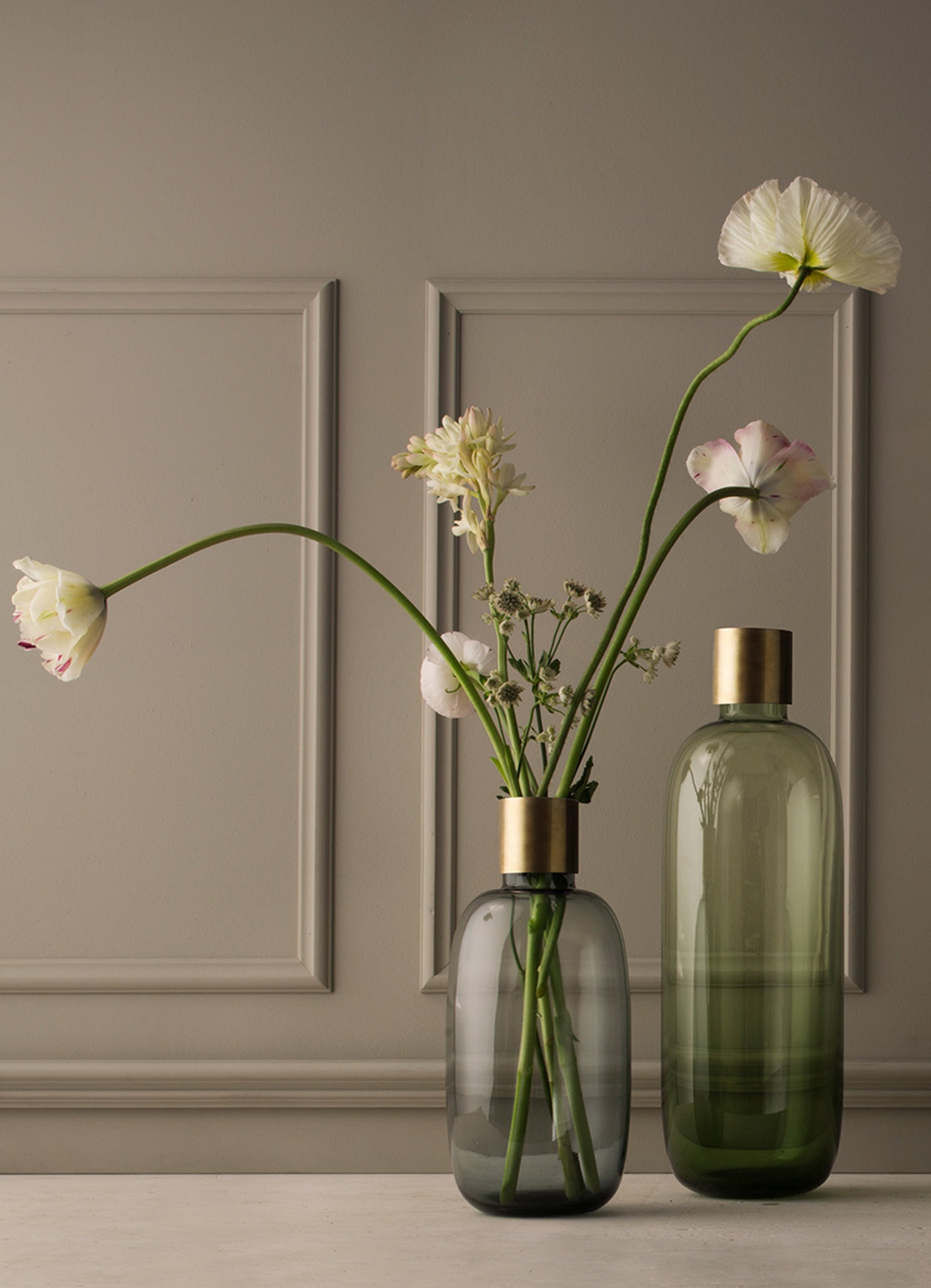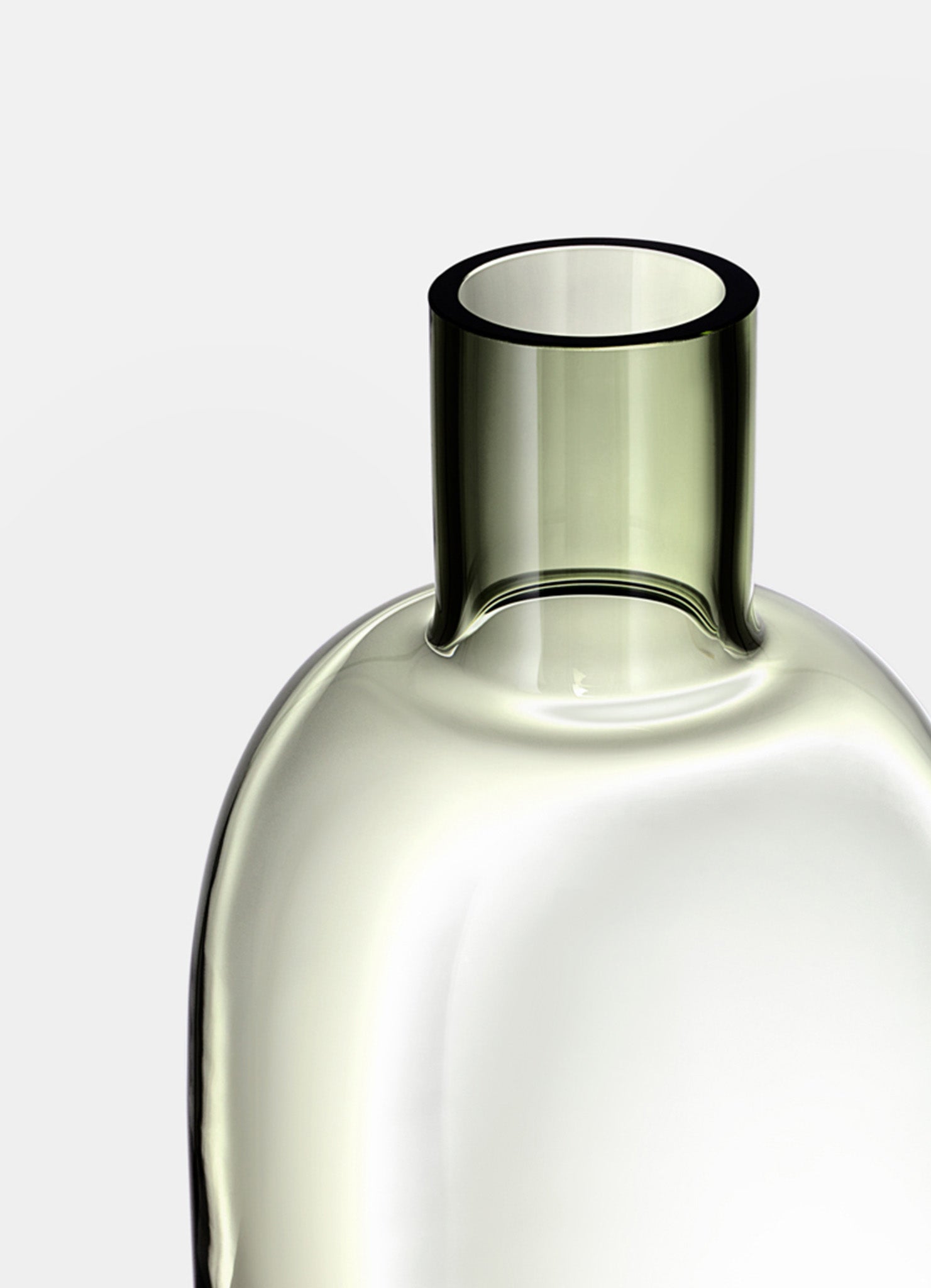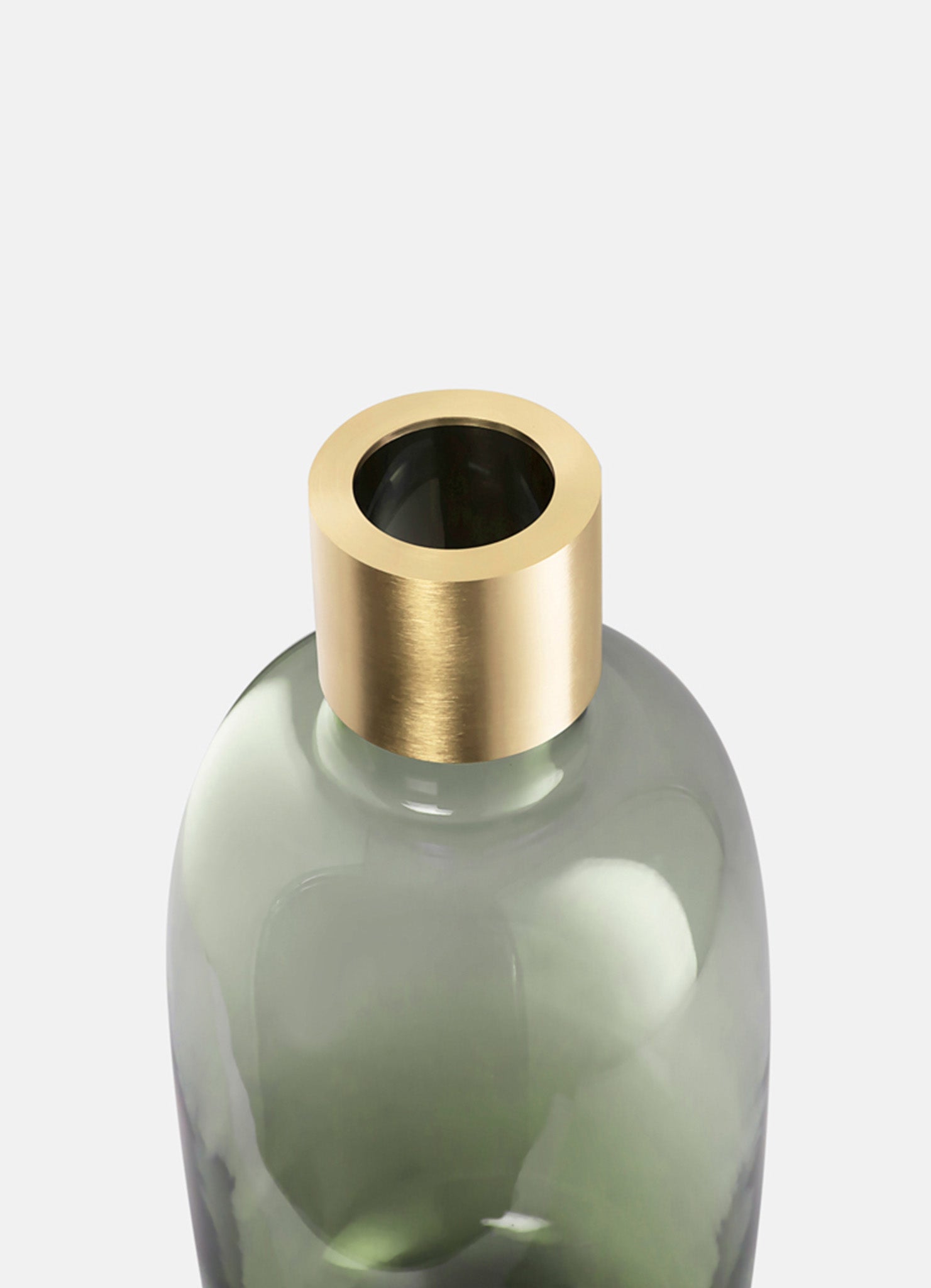 Dame Jeanne Vase Green
$1,440.00
Regular price
$2,380.00
off
Product Details
*Please note that this is a special price for display item, minor defects might be found on product. Sale items cannot be  returned refunded, or exchanged.
The Damejeanne vase series is the second design collaboration between Emma Olbers and Skultuna and it consists of two sizes of vases that both comes in grey and in green glass with a brass top part. Brass being the historical material of Skultuna since the foundation by King Karl IX in the year 1607.


Emma Olbers was born and raised in Gothenburg. She moved in her twenties to Stockholm where she was educated first at Nyckelvikens art school and then at Beckmans College of Design. In 1999 she founded her studio, today she is creative director for Ire furniture.
Polished Brass & Glass
H 450mm Ø150mm
About Skultuna
For over 400 years Skultuna has produced fine metal objects of the highest quality for both everyday use and for special occasions. Always with that same sense of quality, function and design Skultuna today creates tomorrow's antiques.

Skultuna was founded in the year 1607 by King Karl IX of Sweden as a brass foundry. Today Skultuna is one of the oldest companies in the world and it is still a purveyor to the Royal Court of Sweden.
Deliver in 2-3 business days.
Special price for display item, minor defects might be found on product. Sale items cannot be returned refunded, or exchanged.
Dame Jeanne Vase Green
$1,440.00
Regular price
$2,380.00
Delivery Options
Standard Delivery $80
Our delivery service for hardgoods is available within 2 business days with our own courier. Deliveries are scheduled either between 11am and 2pm, or between 2pm and 7pm.
Free Pick Up At Store
All hardgoods are available to be picked up at Wong Chuk Hang Atelier, flower boutiques at Landmark and Pacific Place after 1 business day of order confirmation.
Express Delivery
If an express delivery or a specific delivery time is required, please contact us before placing your order to ensure we can accommodate your request. Additional charges may apply.