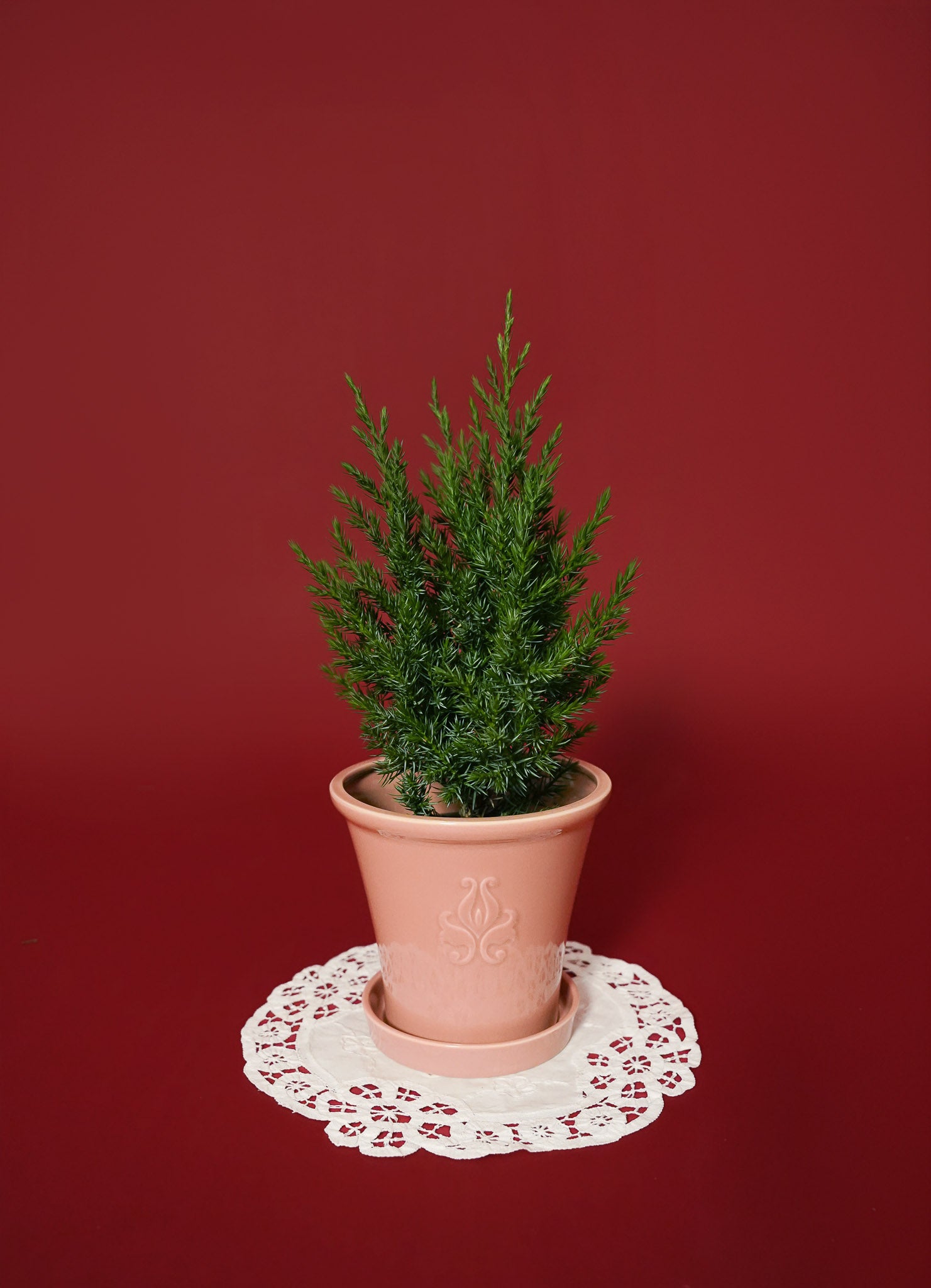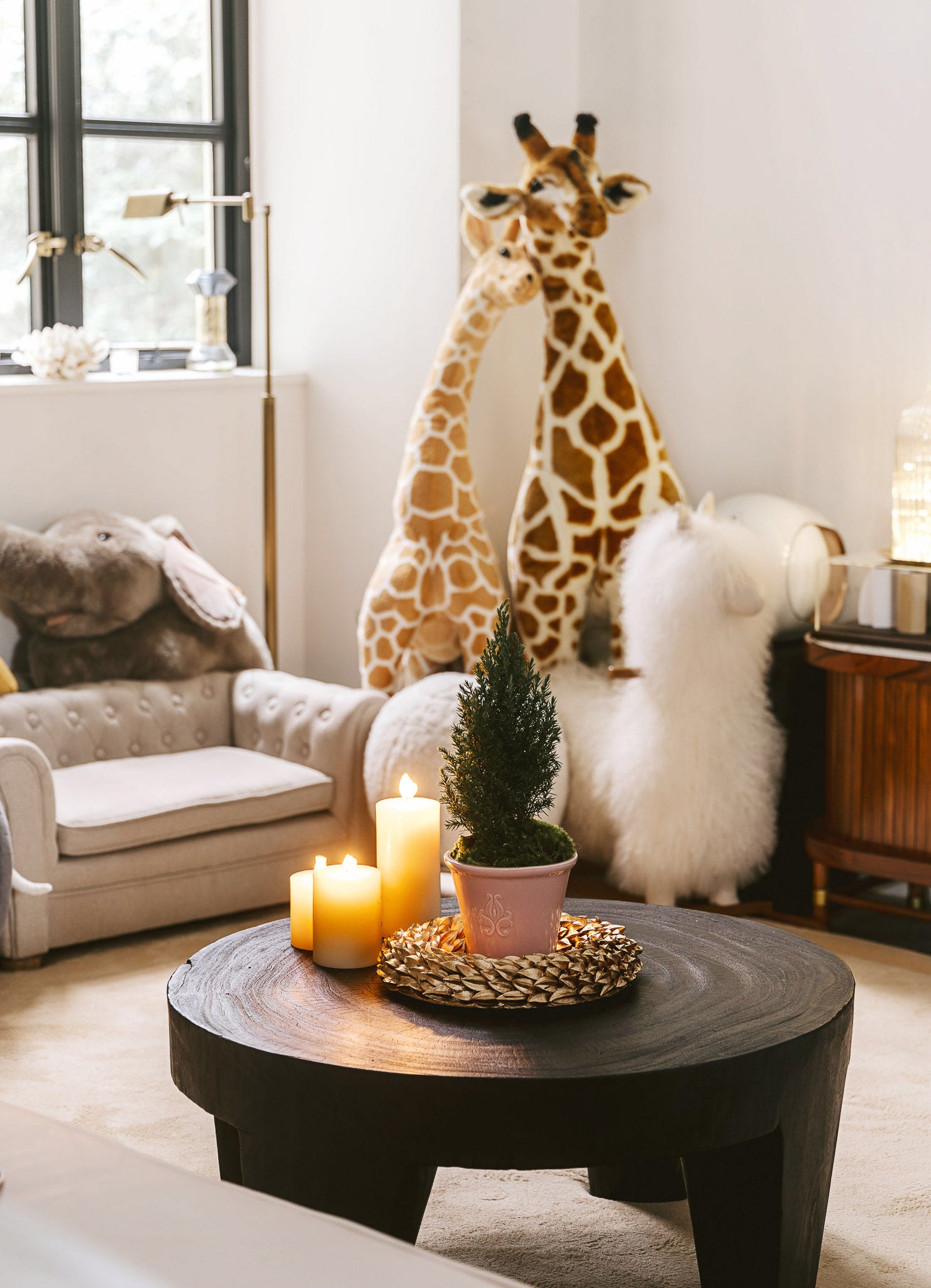 Product Details
This little winter wonder is a potted pine tree, which makes for a tiny decorative tree and such a playful addition to your Christmas styling. The mini tree is carefully set into our beautiful glazed ceramic herb pot, the perfect gift to be used time and time again. 
Joyful and quirky, the Baby Noël Mini Tree adds a little bit of fun into any surrounding.
Arrangement measures in approximately 13cm in diameter and 35cm in height.
Pot measures in 13cm in diameter and 13cm in height.
Delivery Options
Standard Delivery $80
Our delivery service for hardgoods is available within 2 business days with our own courier. Deliveries are scheduled either between 11am and 2pm, or between 2pm and 7pm.
Free Pick Up At Store
All hardgoods are available to be picked up at Wong Chuk Hang Atelier, flower boutiques at Landmark and Pacific Place after 1 business day of order confirmation.
Express Delivery
If an express delivery or a specific delivery time is required, please contact us before placing your order to ensure we can accommodate your request. Additional charges may apply.