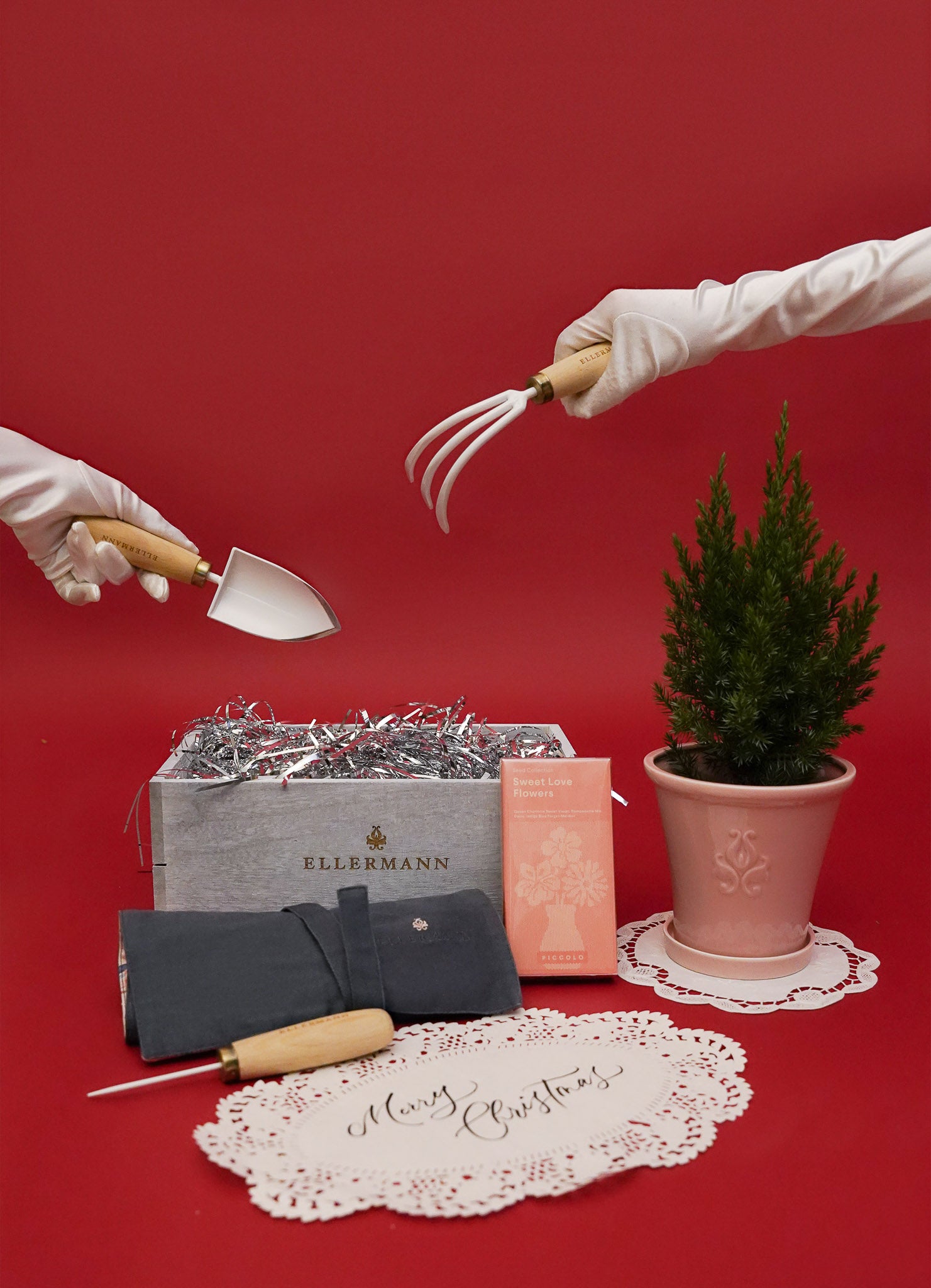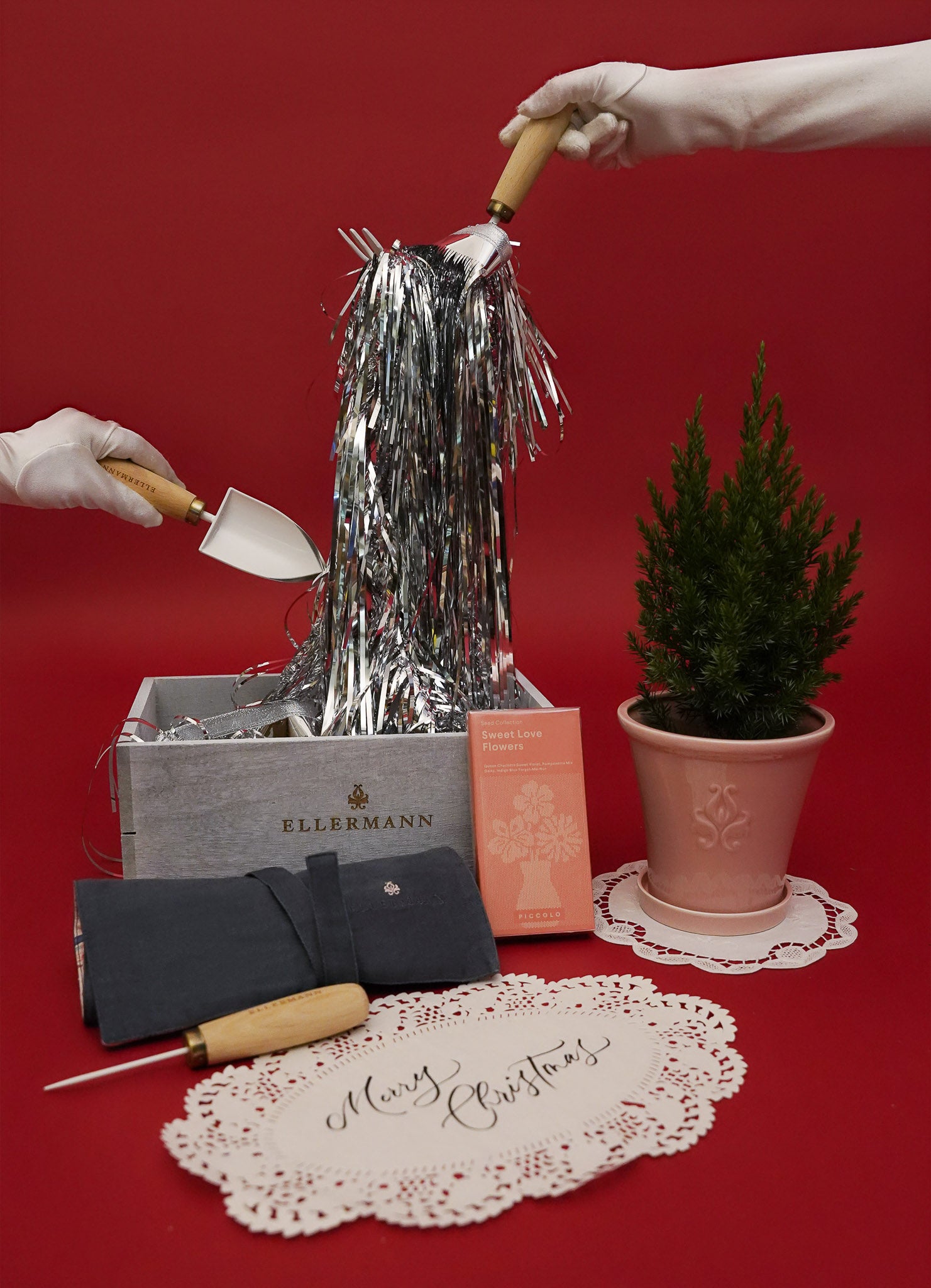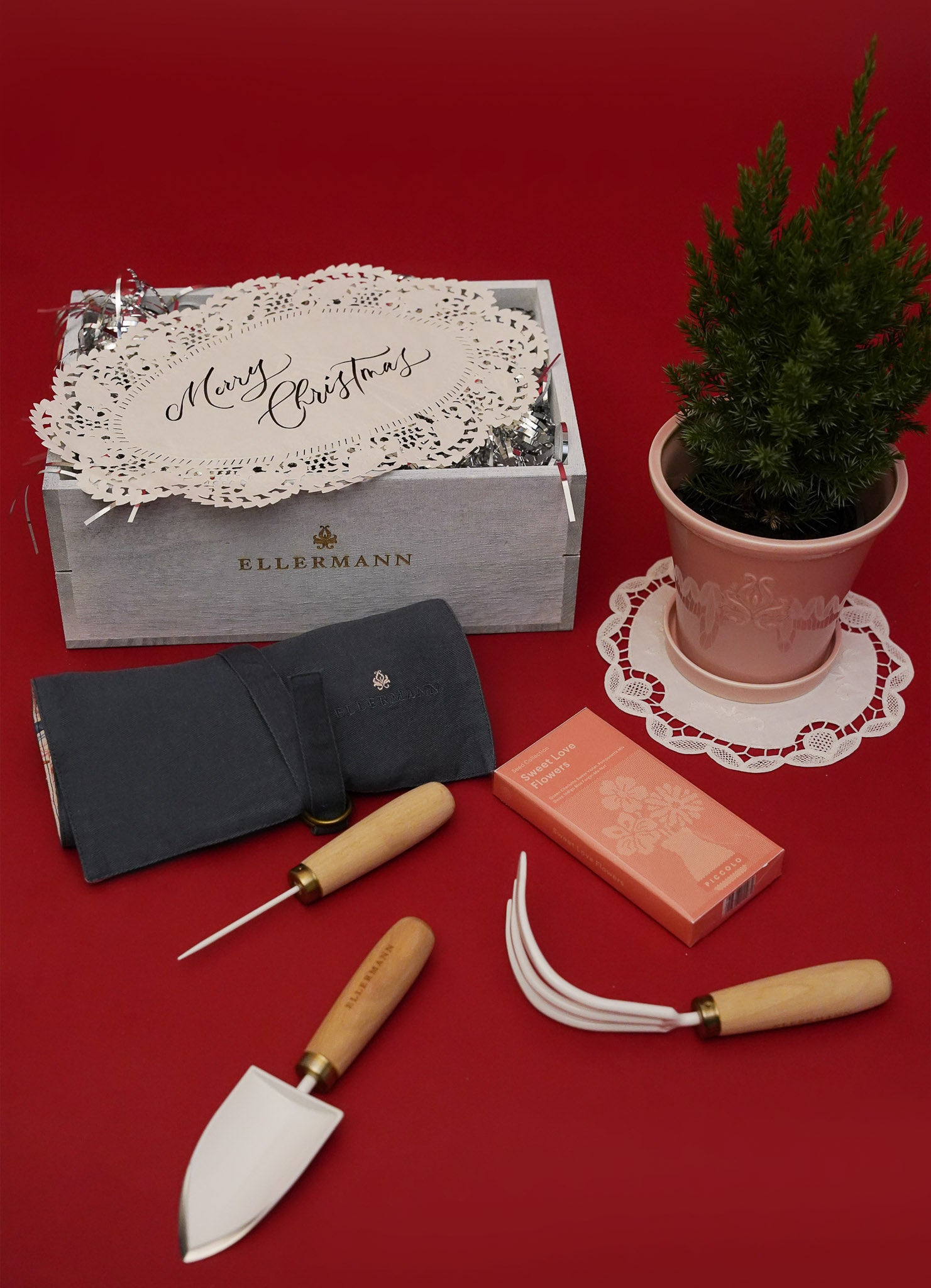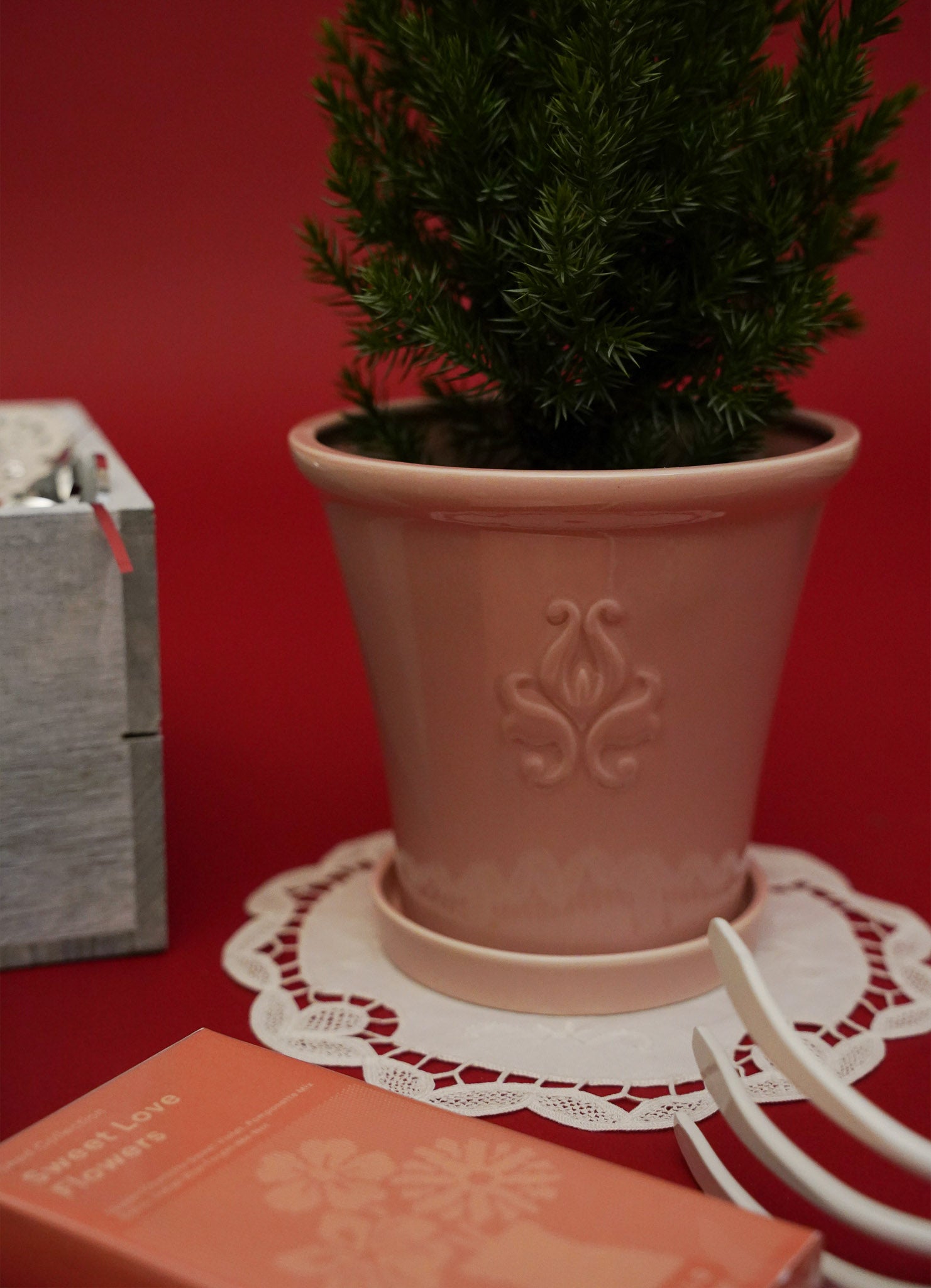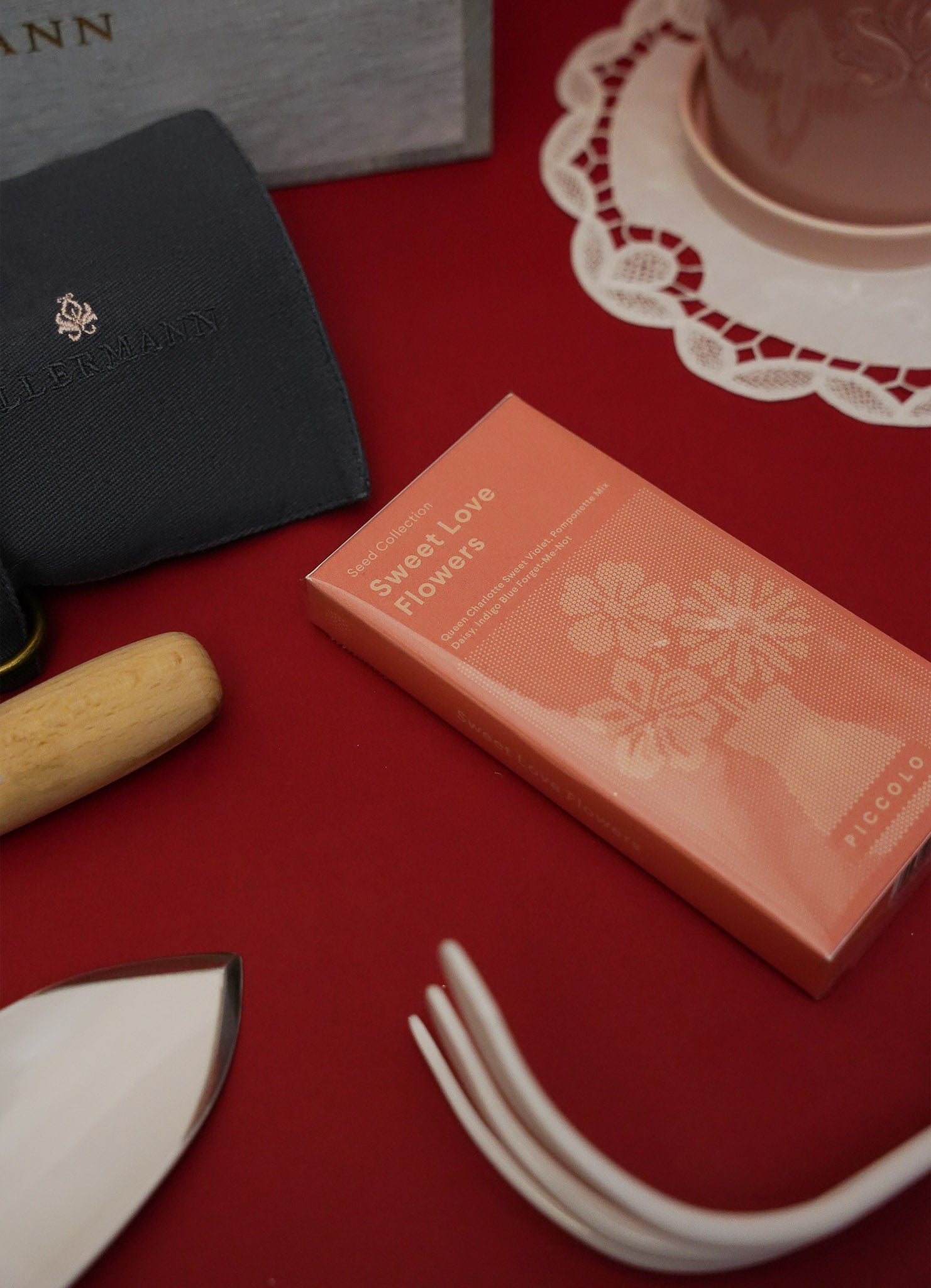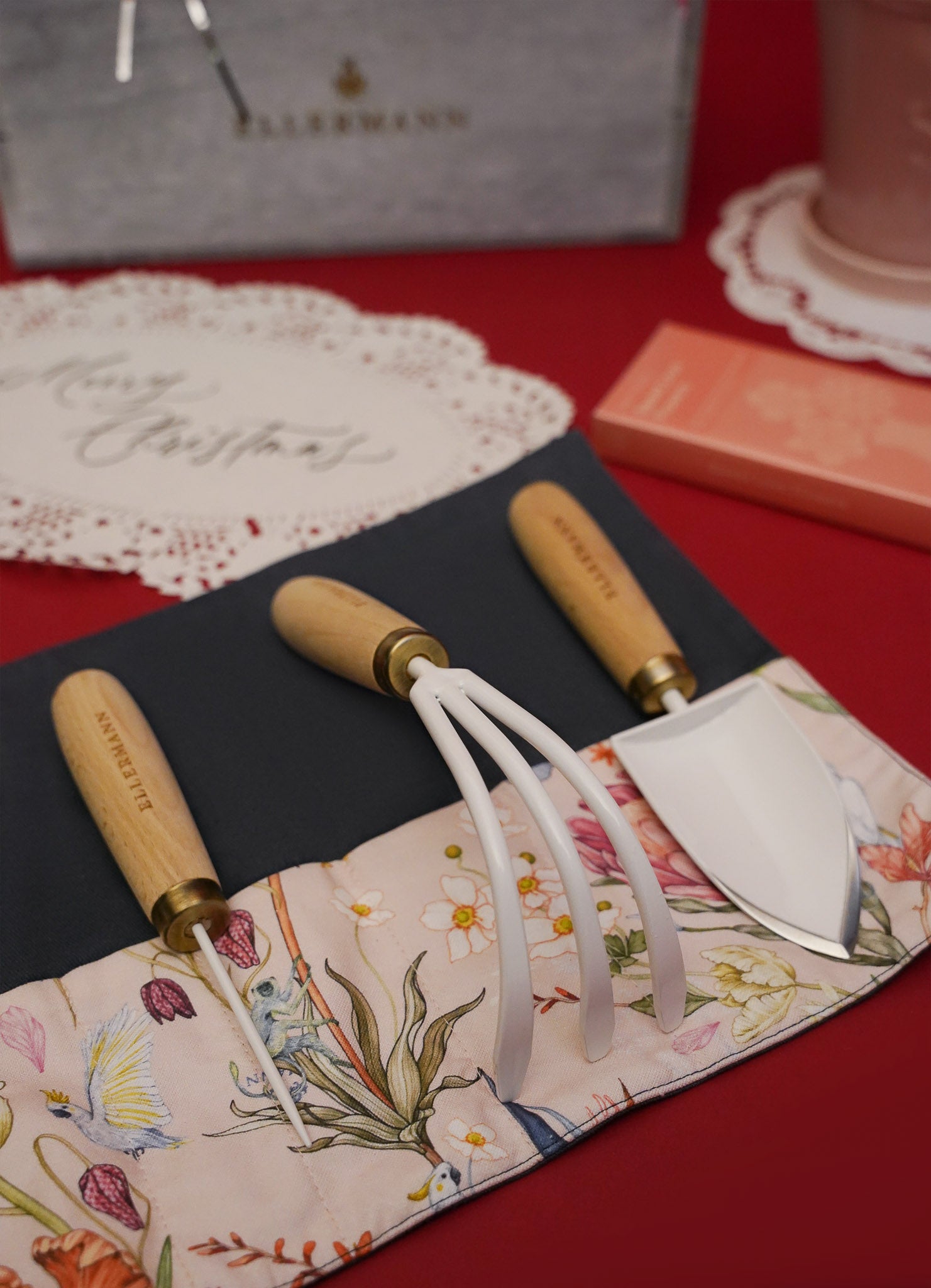 Christmas Garden Gift Set
Product Details
Make this holiday season a celebration of growth, beauty, and the wonder of nature with the Ellermann Christmas Garden Gift Set  – the perfect present for green thumbs and plant enthusiasts alike. This delightful gift set is crafted to bring joy and inspiration to urban gardeners, while adding a touch of festive cheer to any space. 
What's included:
Ellermann Herb Pot 
Ellermann Garden Tool Set
A pack of Piccolo Seeds
Mini Pine Tree (Optional)
Inside the Ellermann wooden box, you'll find the Ellermann garden tool set of three, meticulously designed to make gardening a breeze. These expertly crafted tools are accompanied by a handy pouch, allowing your loved ones to tend to their leafy companions with style and convenience; a pack of piccolo seeds for urban gardening, holding the promise of beautiful blooms and luscious herbs, and of course the Ellermann herb pot to start your gardening journey. And for those seeking a little extra holiday magic, the mini pine tree is an optional addition to this extraordinary gift set.  
Delivery Options
Standard Delivery $80
Our delivery service for hardgoods is available within 2 business days with our own courier. Deliveries are scheduled either between 11am and 2pm, or between 2pm and 7pm.
Free Pick Up At Store
All hardgoods are available to be picked up at Wong Chuk Hang Atelier, flower boutiques at Landmark and Pacific Place after 1 business day of order confirmation.
Express Delivery
If an express delivery or a specific delivery time is required, please contact us before placing your order to ensure we can accommodate your request. Additional charges may apply.