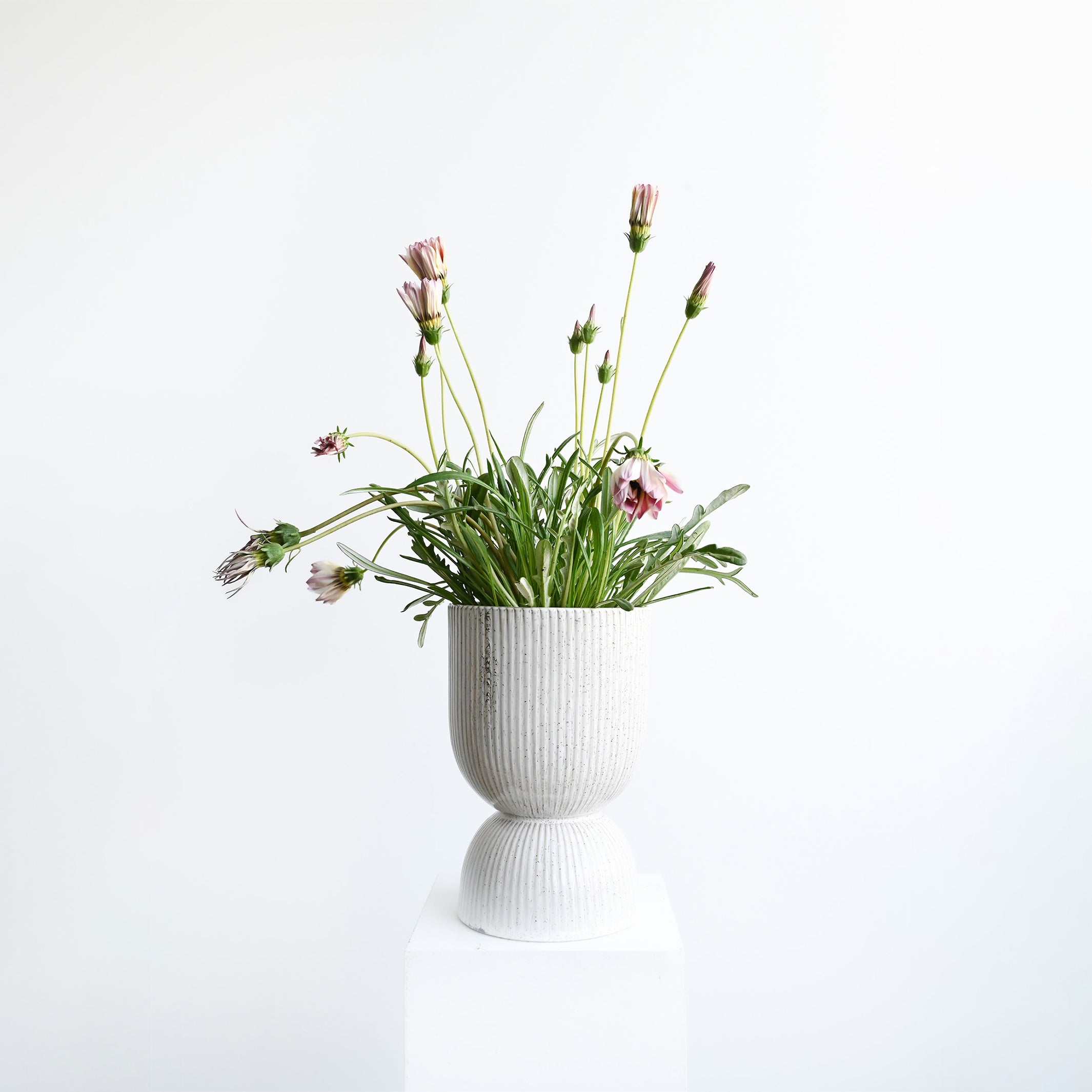 Ceramic Pedalstal Natural Pot - Large
Product Details
This planter showcases a contemporary design with a pedestal outline and grooved surface. Constructed from ceramic and naturally glazed, its tall shape gracefully accommodates cascading blossoms or succulents to produce a lavish effect. Available in two sizes to provide a lovely home for your potted houseplants.

Each item is unique. Please note that coloration and finishings may vary.
Ellermann Says
Size: 16cm in diameter, 25cm in height
About Ellermann Series
At Ellermann, we like to believe we're adding flourish to life's memories through flowers. The Ellermann series is a highly curated collection of lifestyle goods to beautifully adorn living spaces and complement our unique floral collections.
Deliver in 2-3 business days
Ceramic Pedalstal Natural Pot - Large
Delivery Options
Standard Delivery $80
Our delivery service for hardgoods is available within 2 business days with our own courier. Deliveries are scheduled either between 11am and 2pm, or between 2pm and 7pm.
Free Pick Up At Store
All hardgoods are available to be picked up at Wong Chuk Hang Atelier, flower boutiques at Landmark and Pacific Place after 1 business day of order confirmation.
Express Delivery
If an express delivery or a specific delivery time is required, please contact us before placing your order to ensure we can accommodate your request. Additional charges may apply.