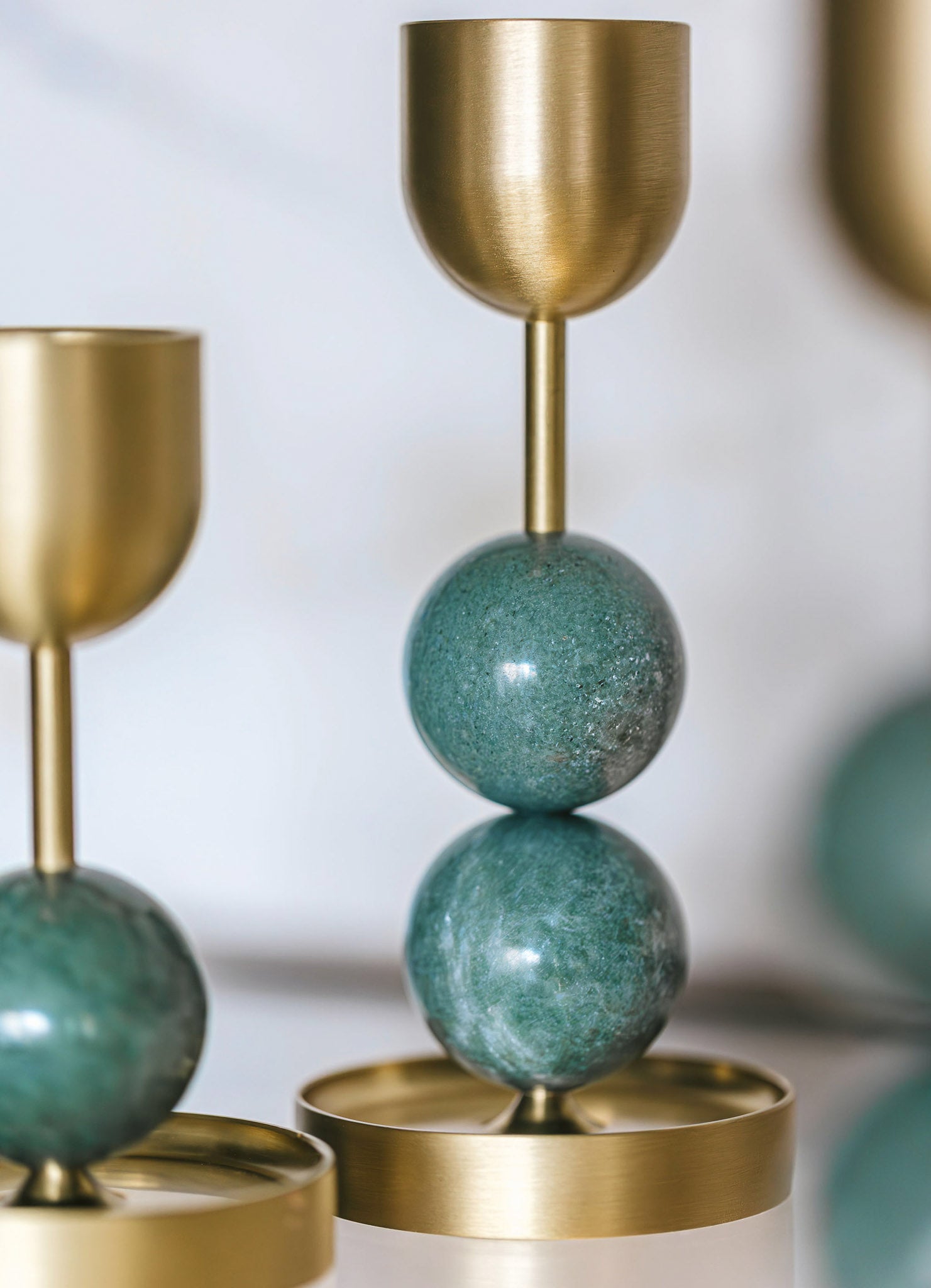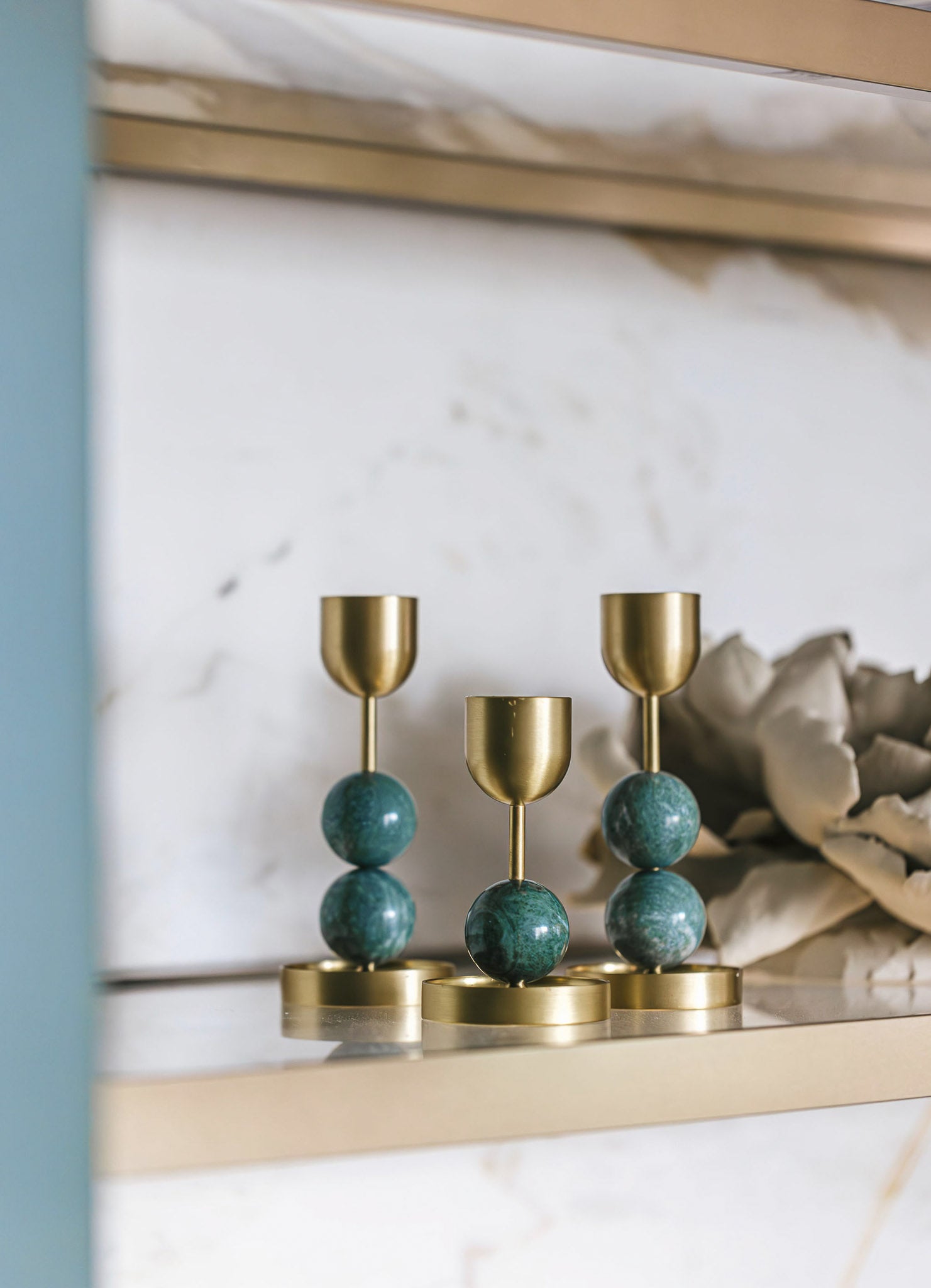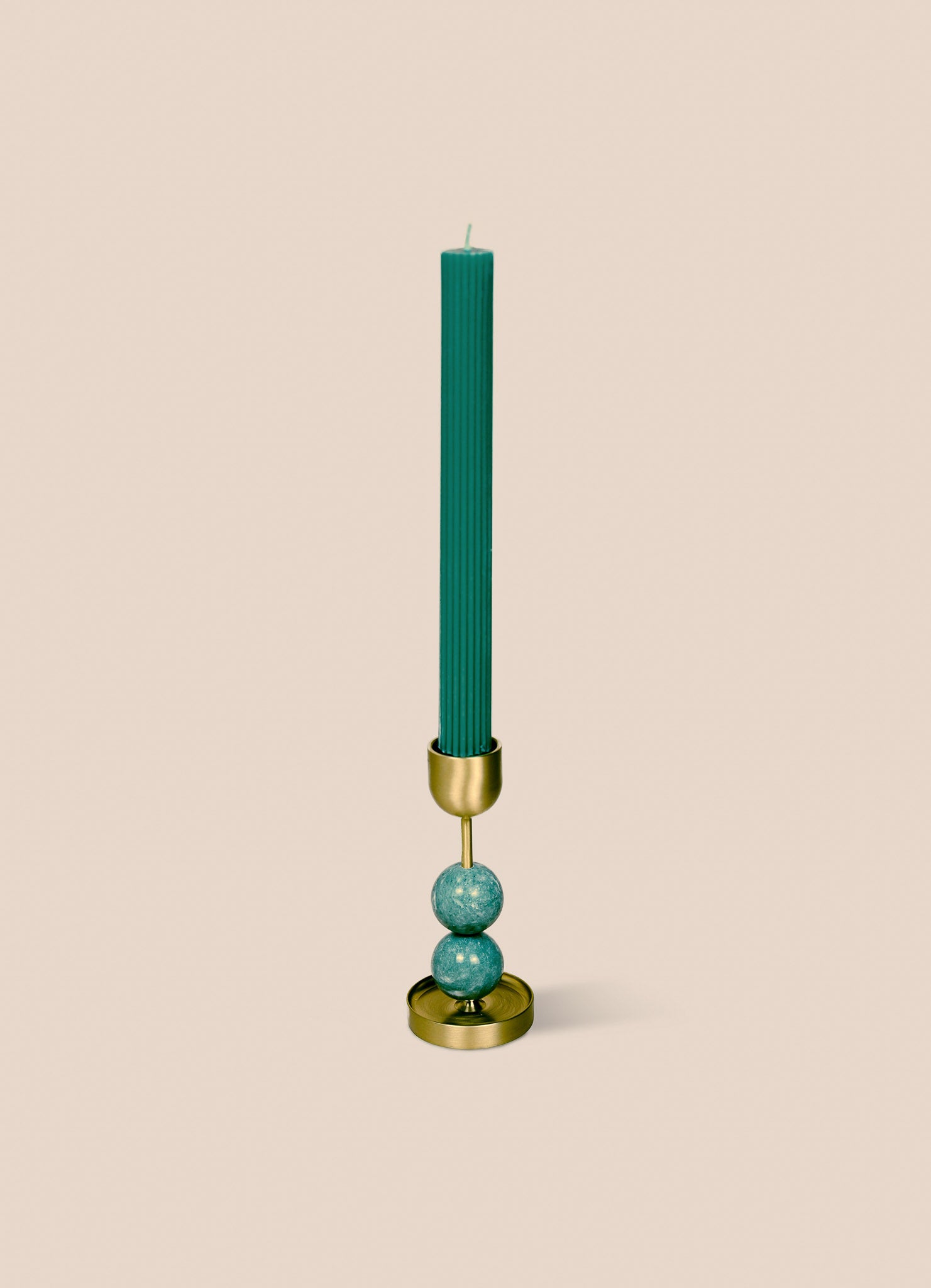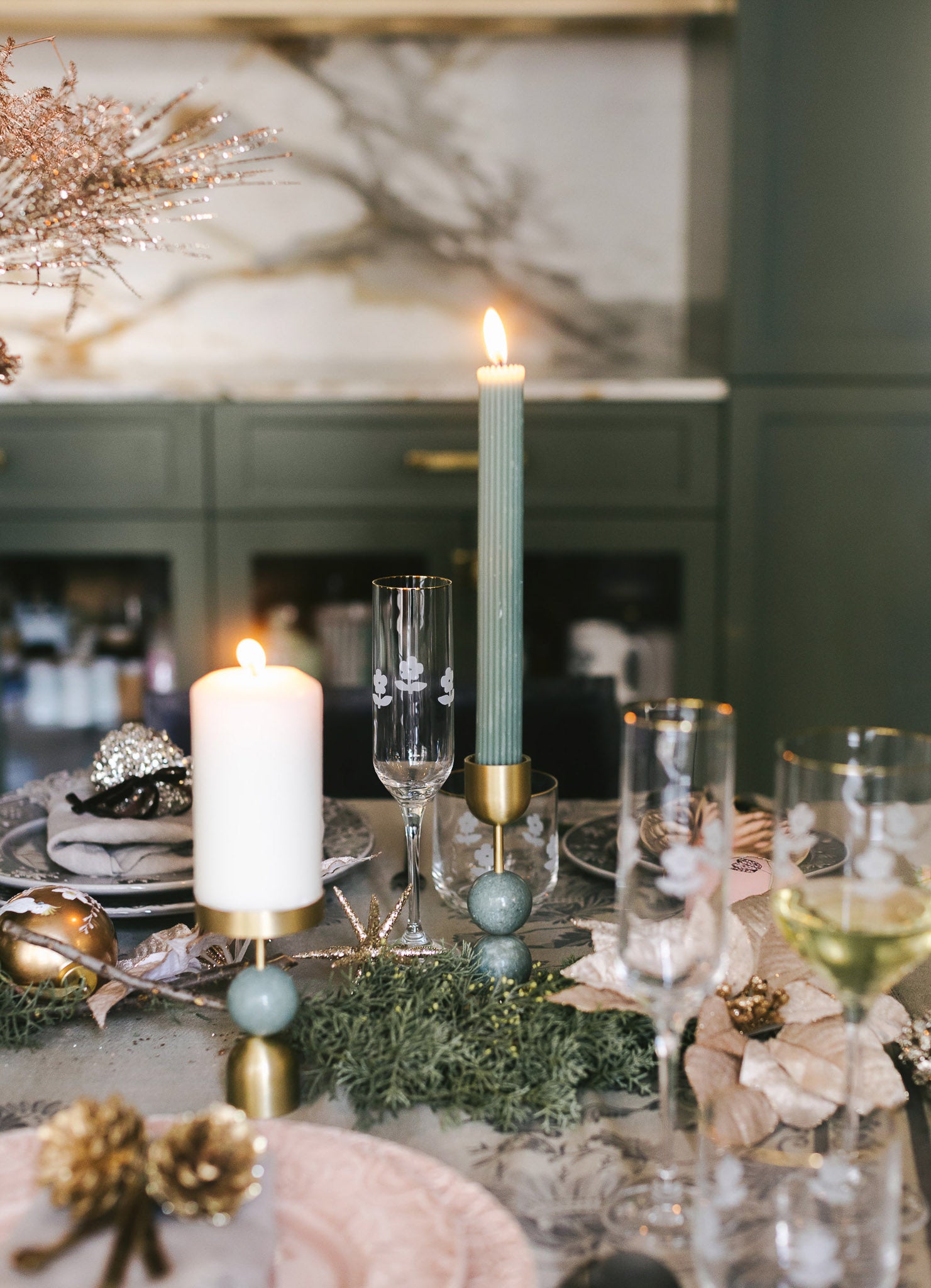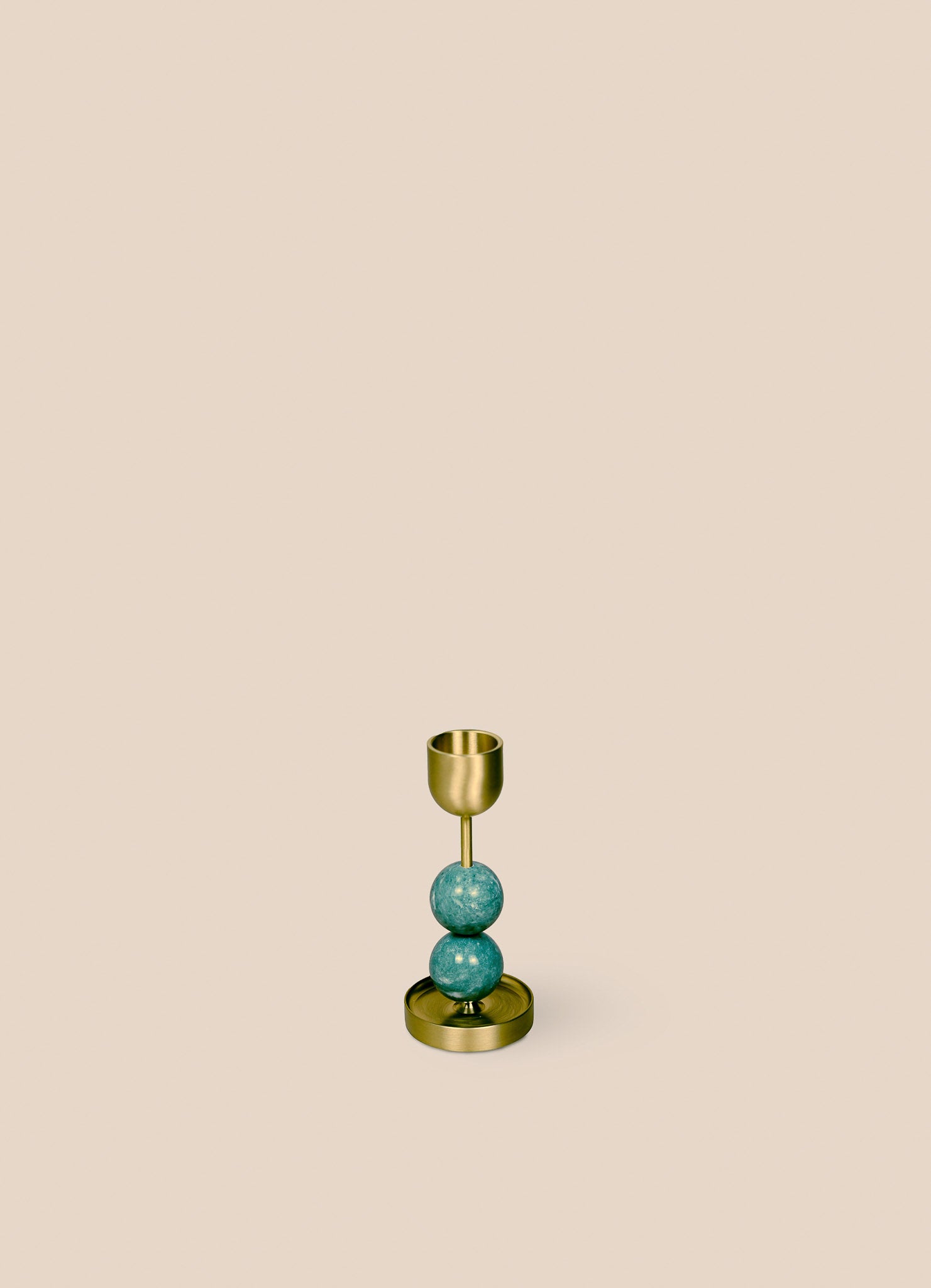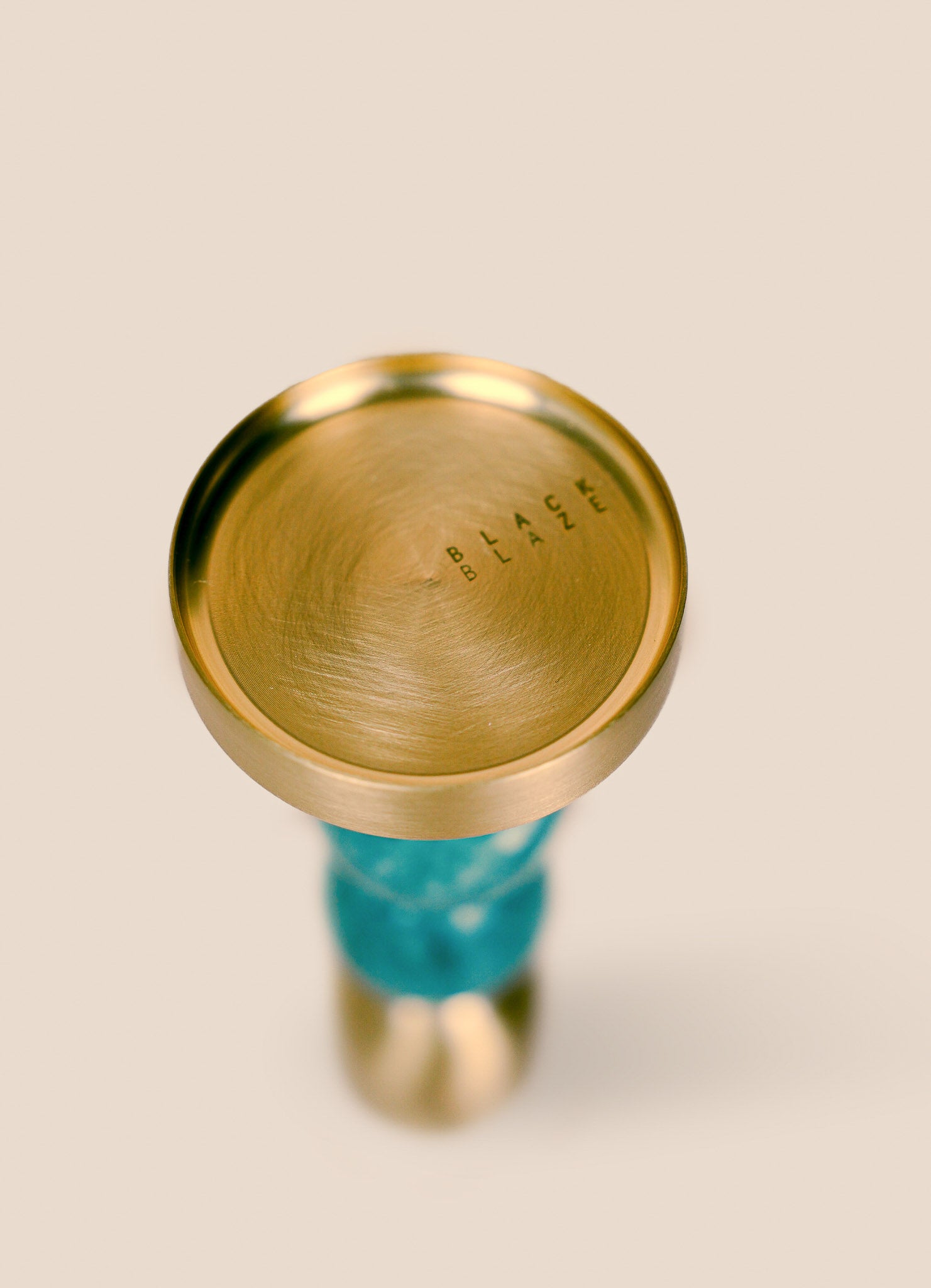 Beaded Fountain Brass Candle Holder - Large
Deliver in 2 - 3 business days.
Product Details
This luxurious brass candle holder seamlessly complements any candle and can be put on display in two distinct ways; effortlessly craft an impressive candle group ensemble, or use the plate design to elegantly showcase teardrop designs.
100% solid brass
Natural stone bead
Height: 120mm
Plate diameter: 70mm
Suitable Candle diameter: 34mm or 22mm
Care
Do not use sharp items or any chemicals to remove the candle left.
Wait until the wax cool completely and gently take off.
Only use dry or wet cloth and gently wipe to clean.
Do not use hot water or blow dryer to heat directly.
About Black Blaze
BLACK BLAZE is an Australian brand that specializes in luxury olfactory homewares. Founded in 2015, the Sydney-based label combines contemporary minimalist design with carefully crafted blends to create soothing and atmospheric products for the home. The brand's signature wood-wick candles, made with 100% soy wax, offer a burn time of 65 hours and emit a cozy, rustic ambiance reminiscent of a crackling fireplace. BLACK BLAZE draws inspiration from bushfire ashes that nurture Australian wildflower seeds, symbolizing its commitment to restorative self-care through fragrant home decor.
Delivery Options
Standard Delivery $80
Our delivery service for hardgoods is available within 2 business days with our own courier. Deliveries are scheduled either between 11am and 2pm, or between 2pm and 7pm.
Free Pick Up At Store
All hardgoods are available to be picked up at Wong Chuk Hang Atelier, flower boutiques at Landmark and Pacific Place after 1 business day of order confirmation.
Express Delivery
If an express delivery or a specific delivery time is required, please contact us before placing your order to ensure we can accommodate your request. Additional charges may apply.